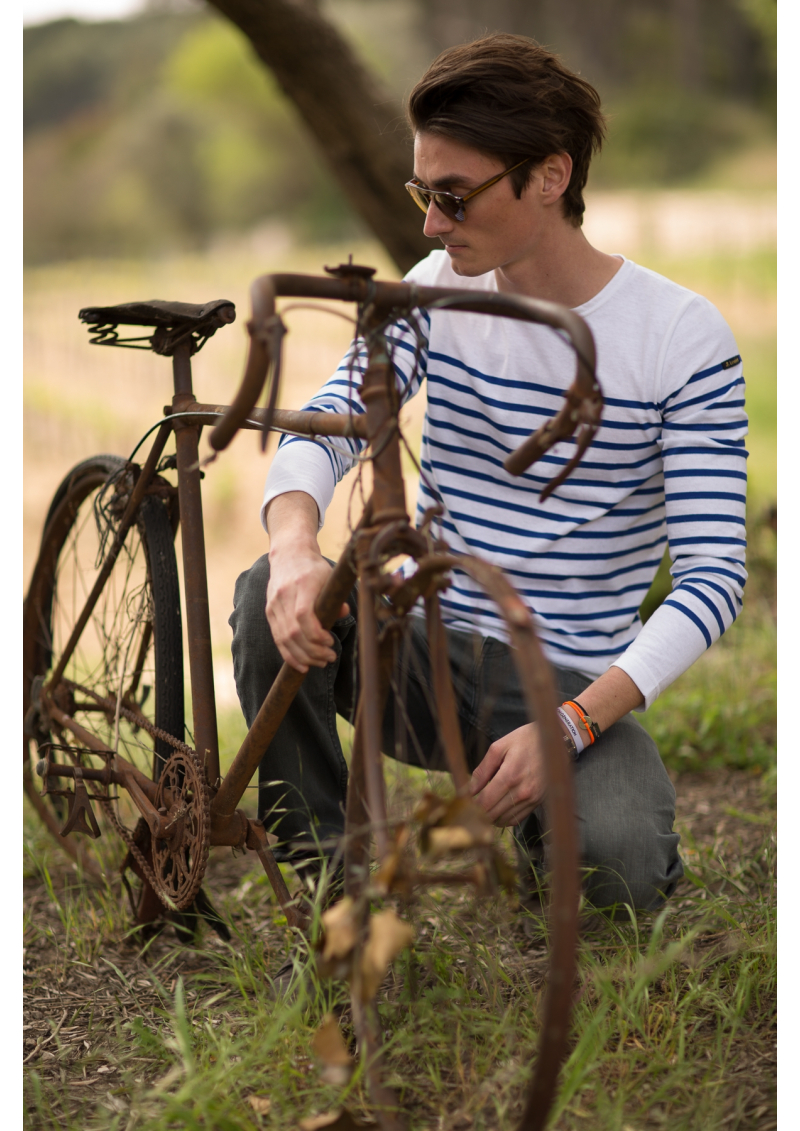  
 
Picasso Breton Shirt
This Breton sailor shirt is a great classic. Top half in one colour, lower half stripy. 100% cotton. Made in France by the supplier to the French Navy. 
Unisex.

Sizes: from 1 to 4.

Size equivalence: 1 = S, 2 = M, 3 = L, 4 = XL.

Size advice: we recommend you choose your normal size.

1 colour available, White/Navy Blue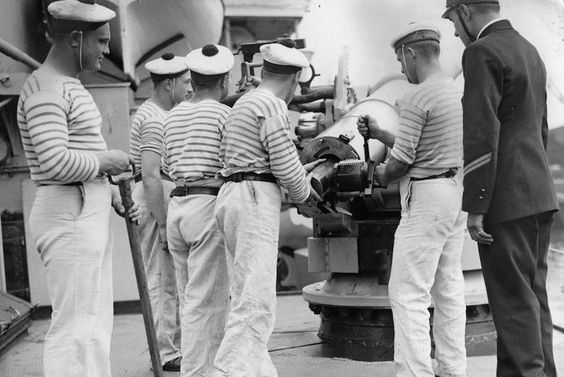 Ateliers de la Marine Nationale
This historic French company was born in the 1930s in Paris. However, due to the war and the German advance, the founder decided to leave Paris for Lyon. Soon, the workshop was equipped with Rachel looms, allowing the workers to produce their own fabric. In 1947, one of the looms was dedicated to knitting jersey for the French Navy, focusing, in particular, on the marinière (or breton shirt). These looms are from the 1850's and have the unique ability to create intricate patterns, such as the tangled stripes of the sailor's uniform.
Our manufacturer takes special care in the choice of yarns used and the way the sailor's jersey is made. The fabrics, as well as the manufacturing, are made in France, thus guaranteeing the quality and durability of this exigent piece.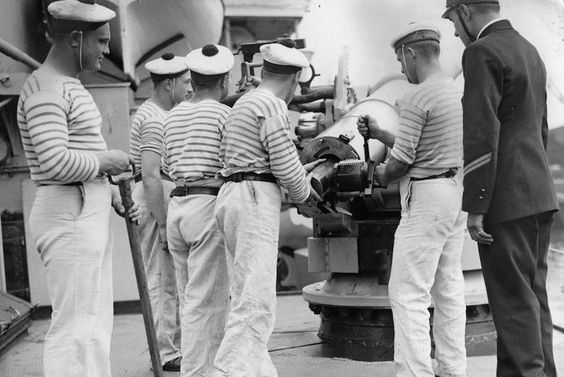 ATELIER OF THE FRENCH NAVY 
The stripy Breton shirts are made in Brittany in the finest nautical tradition. Made in France.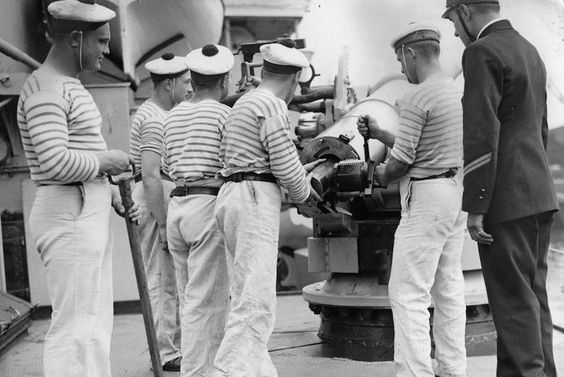 ATELIER OF THE FRENCH NAVY 
100% cotton. Machine washable at low temperature, 30C.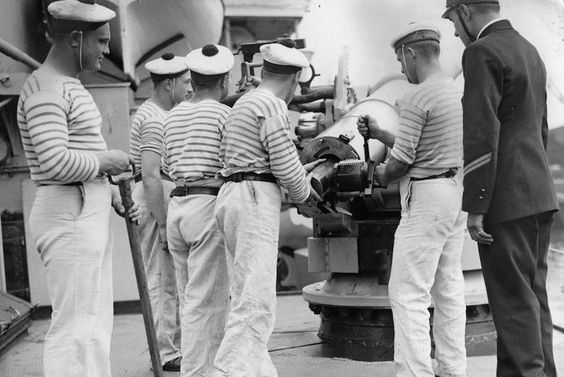 ATELIER OF THE FRENCH NAVY 
Size equivalence: 1 = S, 2 = M, 3 = L, 4 = XL, 5= XXL
The stripy Breton shirt does not get any introductions any longer, as it has for long been part of the fashion world and everyone knows it. Thus, returning to its source is like a rediscovery.
The Picasso Breton shirt in cotton was initially designed for sailors and the stripes were meant to more easily spot a man overboard. The original has 21 white stripes (20mm width) and 20 navy stripes (10mm width). Traditionally, it was worn by the sailors onboard the ship, close-fitting under a sailor's smock.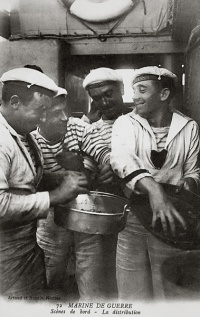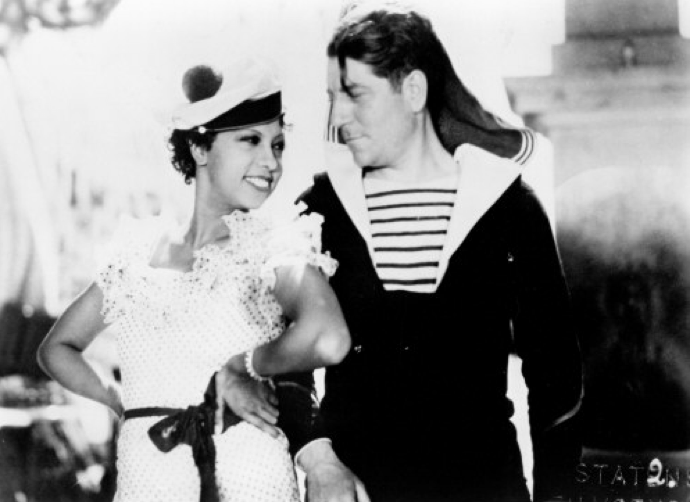 The off-white version in natural unbleached cotton is the original, before bleaching became the rule. Le Minor still manufactures this original model in thicker cotton, which is namely preferred by the Japanese population, more sensible to authenticity. The white version remains the most popular, it is lighter, brighter and so clean.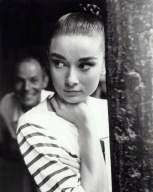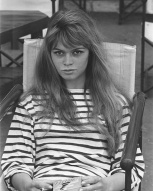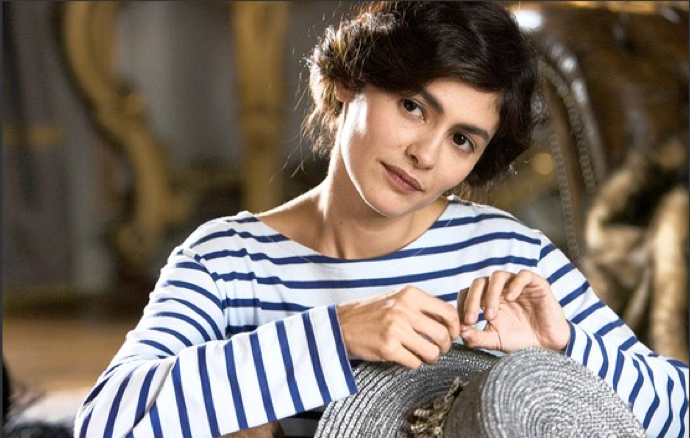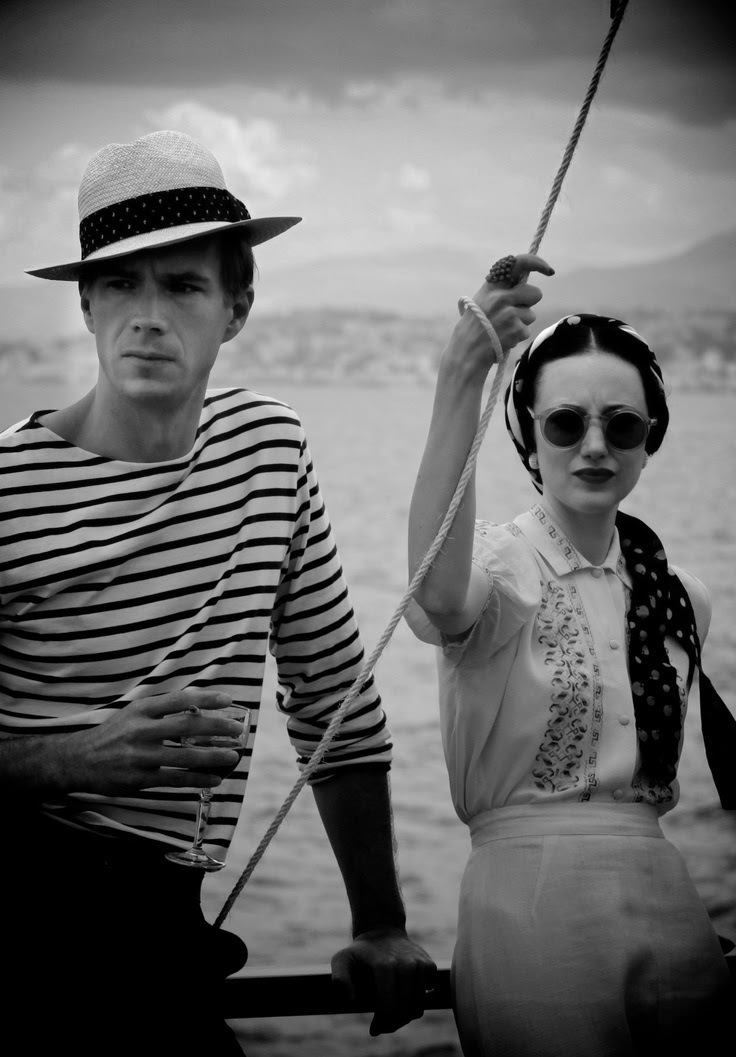 When seaside holidays and water sports became popular, this stripy top was adopted first by the higher classes then, at the time of the Popular Front by the wider public. In the 50s and 60s, it made its way to the cities.
It has long inspired designers such as Yves Saint Laurent, Karl Lagerfeld, Sonia Rykiel and Jean-Paul Gaultier for whom it became a signature piece.
From one season to the next, the sailor's top remains timeless.