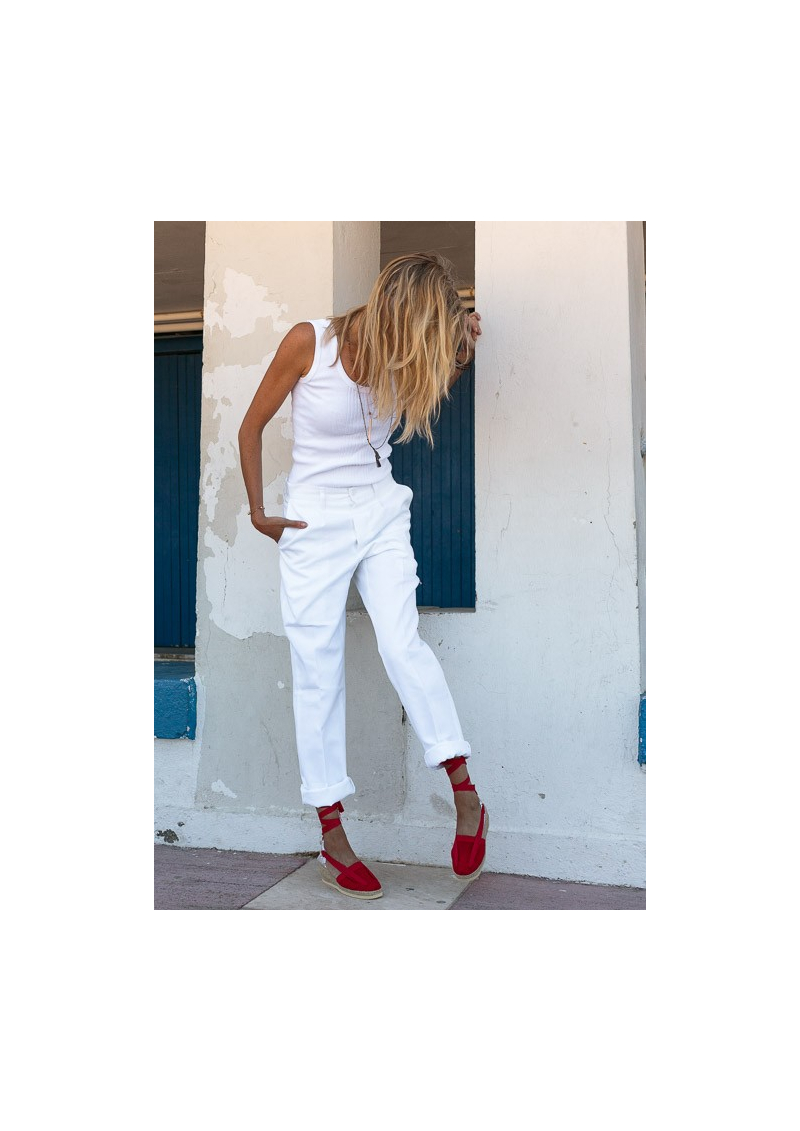  
 
The Authentic White Trousers of the Camargue "Razeteur"
Here are the most solid and the best cut white trousers there is. Perfectly adjusted with hip pockets, it suits men and women equally. Created for the perilous antics of the bullring, this garment is elegant and indestructible.
Gender: unisex.
Sizes: from 34 to 46.
Material: 100% cotton.
Colour: white.
Size advice: These trousers have a men's cut and its sizes are quite small. For men, we recommend that you choose your regular size for a tight fit or go up one size for a looser style. For women, we recommend that you order one size above your regular size for a slim fit, and for a loose fit, 2 sizes above your regular size. For instance, the model is 1m70 tall and wears size 38.
Refer to the size guide below.
The delivery of this item needs a resupply delay. For more information, please contact us at contact@detoujours.com 
The toughest and best cut of all the white trousers.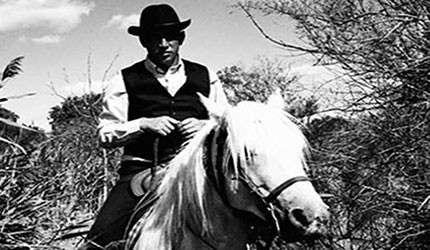 Les indiennes de Nîmes
Les Indiennes de Nimes continue the tradition started with the import of textiles into southern France by the India Company in the 18th century.  Later local weavers in Avignon took up the manufacture and today, Les Indiennes de Nimes are combining traditional know-how with original archive patterns to keep alive the Camargue textile heritage, especially in local feria festivals.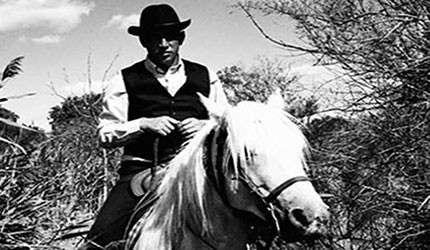 LES INDIENNES DE NÎMES
100% cotton
Very hard-wearing. Reinforced waist with piping. High quality finishes.
Maison Mistral supplie to the most famous "Raseteurs" schools, still following the original pattern.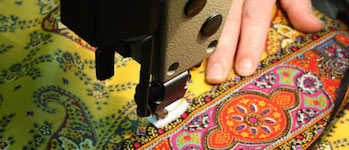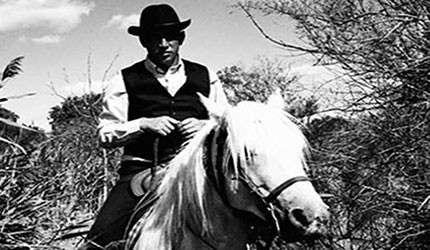 LES INDIENNES DE NÎMES
100% cotton.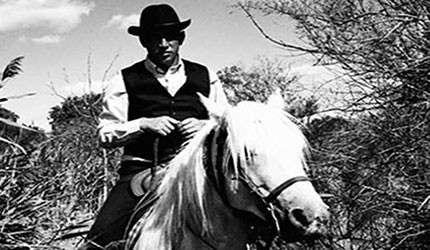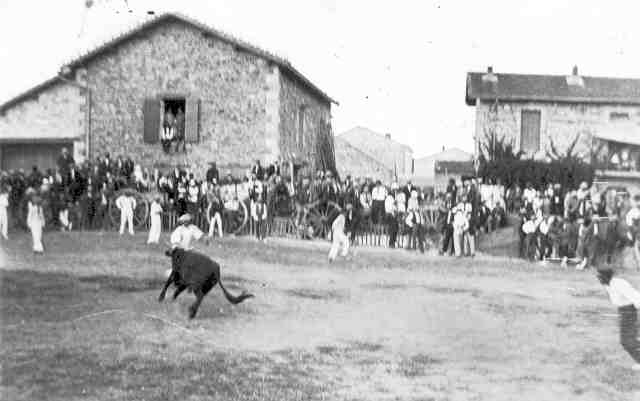 You absolutely need to have at least one GOOD pair of WHITE summer trousers in your wardrobe! Timeless chic and a great men's cut for elegant women… and men.
The "razeteurs" are the main protagonists in the bull fights of Camargue (the "Course Camarguaise") in the south of France. The bulls nor the razeteurs are destined to kill in the games of Camargue, which is different from the corridas, and although it is the bull who gets the most attention and praise, the razeteur stands out in the bullring with his spotless white clothes, from top to toe. The razeteur is a true athlete who trains mainly in the bullfighting schools specialized for razeteurs in Arles, Saint-Remy de Provence and Lunel. This sport is practiced at a very high level and require a lot of physical strength.
deTOUJOURS, always searching for the perfect white trousers, has chosen this cult piece with its clean cut and practical hip pockets. Designed for the razeteur to be elegant in the bullring while moving easily during high physical performances and stunts. These white trousers allow for jumping, running and climbing over the barriers without worrying about the seams tearing. They are simply indestructible.
It goes without saying that they work perfectly well for a game of boules on a warm summer evening, or a siesta in a hammock… If, however, you feel like running, horseback riding, stretching or any other physical activity, your trousers will remain.
White, absolutely white and for always, in 100% cotton and the same, wash after wash, year after year.