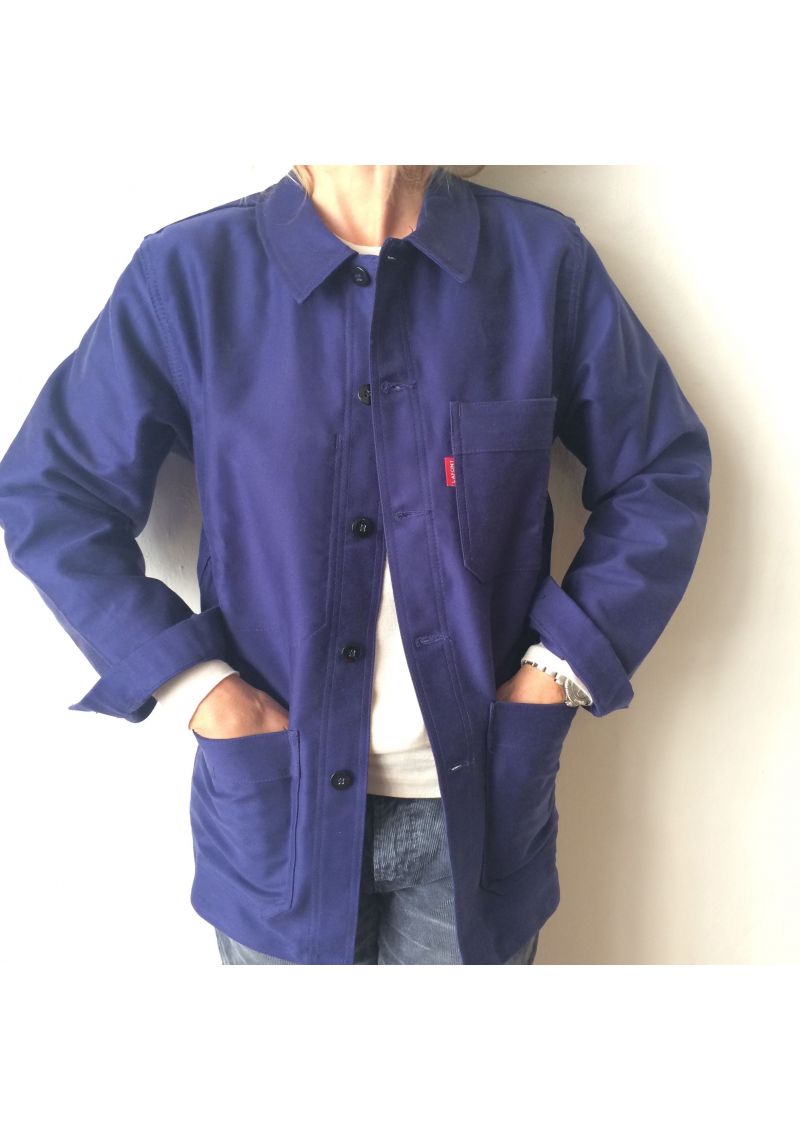  
Work Jacket in Coated Cotton
The genuine work jacket from Adolphe Lafont. Original model from 1896.
Colours: Blue or Black
Gender: Unisex
Materials: Moleskin 100% cotton treated Sanfor@410g.
Sizes: 36 to 60.
Size advice: Select your normal size.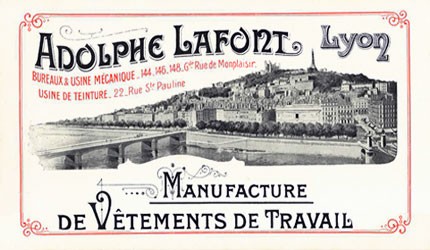 Lafont
Since 1844 LAFONT has been an integral part of French workwear, providing clothing for métiers as varied as carpentery, stonemasonry and car mechanics.  The brand specializes in the provision of safe and durable, yet comfortable and stylish workwear, to companies and craftsmen across a wide range of industries.
Dedicated quality control teams carry out numerous controls at every key stage of the manufacturing process, from the design stage (pattern making) to tailoring of the finished product.
Lafont retains the undisputed paternity of the authentic working blue.
Hijacked early on by aristocrats who wore LAFONT's overalls while pruning their rosebushes, or hip New York freaks from the 70s, or Sophie Marceau in "La Boum", or Coluche onstage, Lafont is the happy owner of timeless cuts patterns. "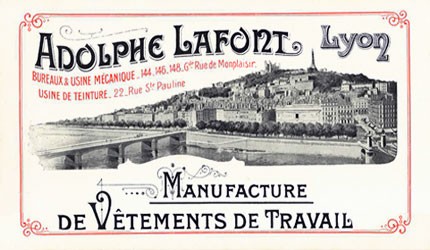 LAFONT
Spread collar - Visible button closing - Flat-felled seams on sleeves - Cuffs with button closing - 1 interfaced breast pocket - 1 inside pocket - 2 lower pockets - Double stitched seams throughout.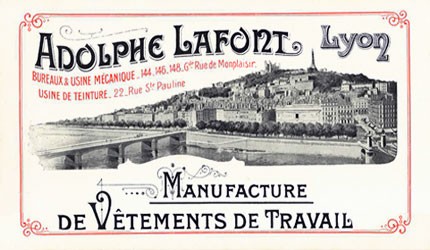 LAFONT
Like denim, moleskin is well-known for being tough and hard-wearing, getting better with age. It is also warm, perfectly adapted to winter weather and breathable in summer weather. Moleskin is the material of choice for workwear in France.
The name Moleskin comes from the English "mole skin" because of its softness.
The material is very tightly woven and covered in tiny "hairs" which protected the workers from molten metal splashes in foundries.
Moleskin was widely used for making their work trousers and also their aprons. This material is part of the fustian range of textiles, thick twilled cotton cloth with a downy texture which once shorn suggests mole skin.
In France, workwear manufacturing expanded at the end of 17th century in response to the rapid development of industry. Work clothes were then made of cotton threads woven in different ways to produce corduroy, satin and moleskin. Adolphe Lafont decided to create clothing adapted to each profession.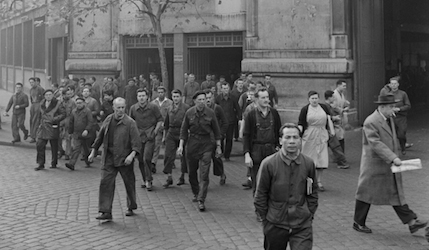 The work jacket in moleskin cotton made by Maison Lafont in 1896 is the original work coat, widely worn at the end of the 19th century by factory workers in the car industry.
The jacket was designed to be comfortable, solid and easy to wash. As jeans became the uniform of the American factory worker, the "bleu de travail" i.e. blue work jacket became the standard workwear in Europe.
The work jacket is for life, and its coating gives the indigo fabric a texture and colour that only get more beautiful with age. It is made to last and to be washed, over and over again, without compromising its quality but rather enhancing it.
The work coat has grown to become a cult piece and is found in every trendy vintage shop throughout London and Paris, like museum items. However, it has also become a basic and the authentic Lafont work jacket is perfect for every occasion.
With its elegant cut and spread collar, this jacket is a constant source of inspiration to men's fashion, and at deToujours, we offer you the original design.
Diverted by women, this straight cut may be belted to accentuate your waist and its rigor.