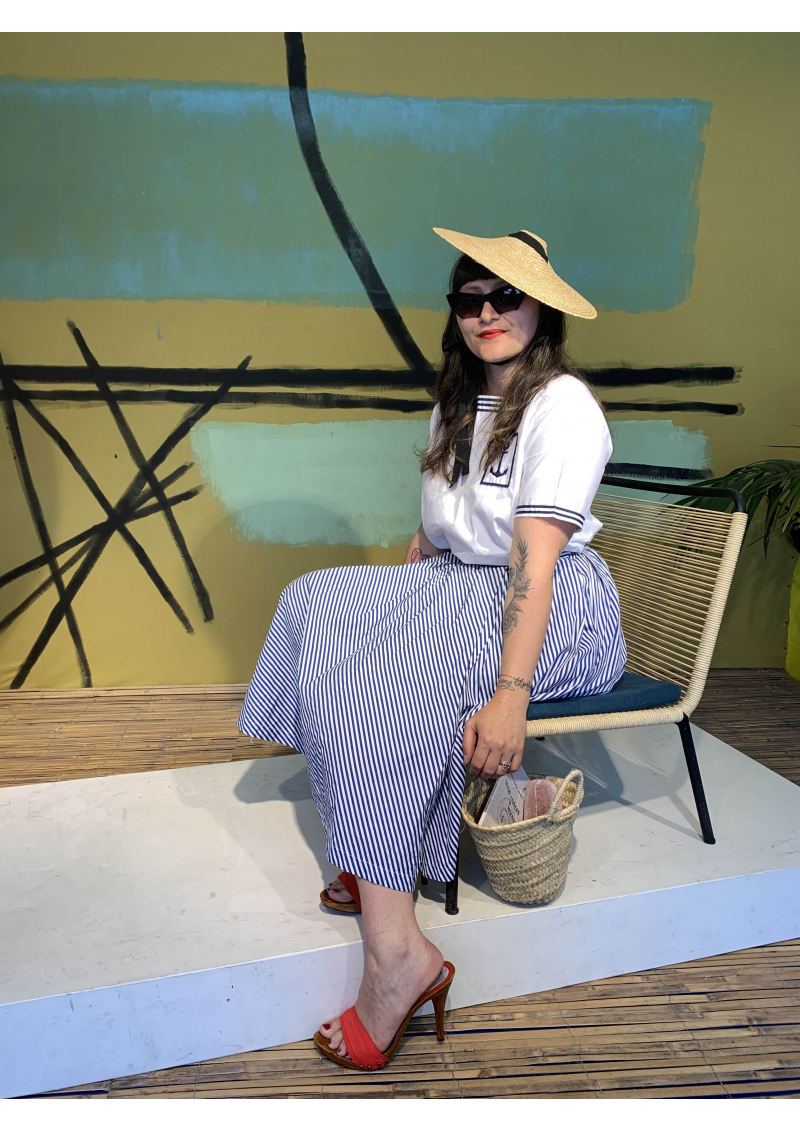  
 
Le traditionnel chapeau Niçois
The authentic hat from Nice, handmade in France by our Living Heritage Company. Made of natural straw. 
33 centimeters diameter hat. Without inner cap, with a ribbon to attach it. 
One size only.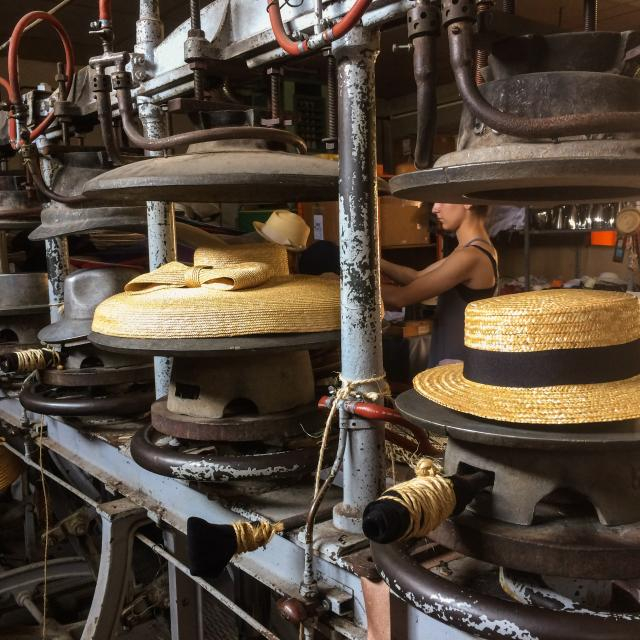 Chapellerie française du patrimoine
France is a land of regions with strong identities, which still has a strong living folklore tradition and still has devoted fans, also in the hat-making industry, which has miraculously preserved ancestral know-how, tools and machines from another time.
The Maison Coustillères selected by deTOUJOURS is a family hat shop, "Entreprise du Patrimoine Vivant", established since the beginning of the 20th century, in a small village in the Tarn and Garonne.  The site is historically known for its hat production since 1798. a woman who, as a shepherdess at the time, had the idea of braiding strands of straw littering the fields. She quickly spread her idea and the first hat houses were born in this village. In this village, there were as many as twenty-five factories and more than two thousand workers at the height of activity.
In 1920, the family history began with Marius who created his own hat shop working exclusively with straw, then his son Louis and finally his grandson Jean-Claude actively developed this heritage by incorporating wool labour. While each region developed its own hat, this specialized craftsmanship was gathered around these craftsmen who are the only ones able to pursue the production of these hats, according to the best traditions, for the lovers of history and style who are the faithful followers of TOUJOURS.com.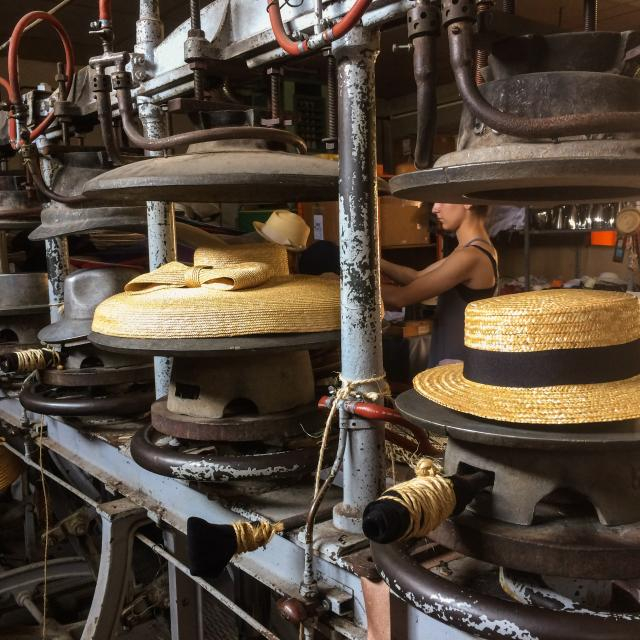 In case of stains, wipe with a cloth soaked in warm water mixed with a non-aggressive synthetic detergent, the best being Marseille soap.
- Stains: remove the stain by brushing lightly with a cloth. If the stain does not come out, use a face wipe or baby wipe, they are usually quite effective.
- Grease stain: add a few drops of ammoniac. This should be done especially on the inside (large fabric grain).
- Large stains: rub with a cloth soaked in a paste of oxygenated water and talcum powder or soapstone. Leave the mixture to act for a few minutes before gently brushing the paste away with a soft brush. Then rinse with a cloth soaked in water.
Caution: Do not over-wet a straw hat, it may shrink!
When you are not wearing your hat, simply place it on a flat surface upside down on the cap. Putting it on the edges can cause deformation. During the winter, you can even store it in a hat box filled with tissue paper to protect it from dust.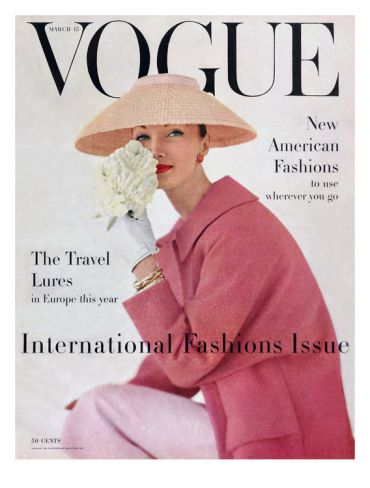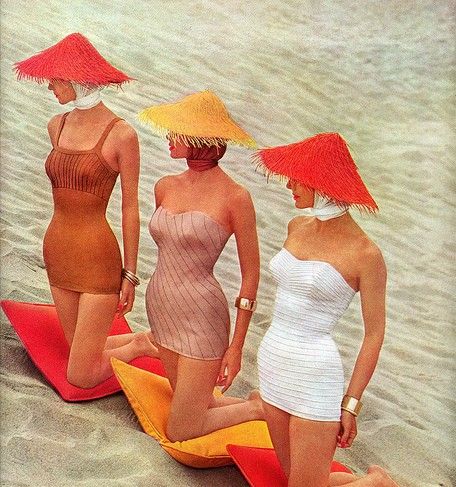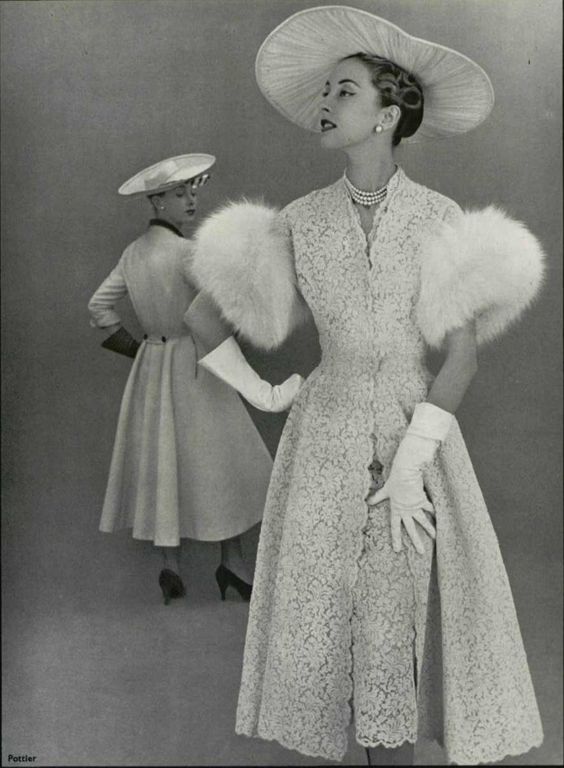 This small, flat, conical straw hat with black ribbons recalls both the folkloric postcard of Nice and a throwback look from the 1950s on the Riviera, where slim waists and mini hats inspired by the new Dior look were the norm. Its original shape was designed to allow women to adjust it, following the trajectory of the sun. At the end of the day, when the hot Nice sun disappeared, the hat could be dropped down the back or hung on the lower back. 
Since the 18th century, if not longer, the traditional costume of the niçoises is made up of a black velvet corset, a red and white striped skirt, on which an apron and shawl of black embroidered satin are laid. The small hat finishes the Provençal outfit.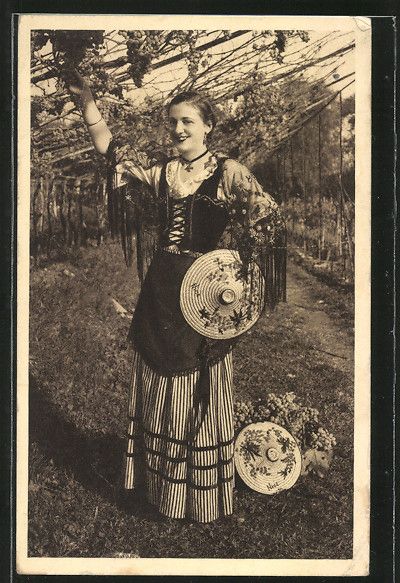 Since antiquity, Nice has been famous for its flower production. This costume is a direct tribute to the one flowergirls used to wear and it is still worn during traditional festivals (lemon festival, votive festivals, carnival and flower battles...). The small straw cone is often decorated with flowers and embroidery. Originally, it is woven with rice straw from the nearby Piedmont region and very fine hemp threads. deTOUJOURS has selected the French hatter who preserves this authentic know-how and who still makes them for this still living folklore. 
The secret of its elegant design, which makes the Nice hat so unique, lies in its extra-flat look. No cap disturbs this definitely simplistic and yet so contemporary design. Christian Dior, in particular, was not wrong when he was inspired to create his iconic "New Look" silhouette in 1947 by emphasizing its graphic effect. A feminine, corseted and glamorous silhouette, the opposite of the practical and more fluid outfits of the pre-war period. He dreamed of creating "flower-women, with smooth shoulders, waists as thin as vines and skirts as wide as corollas". He couldn't have been more in tune with the legacy of those women who used to pick flowers... He spread this little pointed shape to fashion designers all over the world.
At deTOUJOURS, we embrace the lightness, modernity and practicality of this iconic hat - to be worn by the sea to avoid the summer sun, to wander in the garden, or to dress up an evening outfit with style.