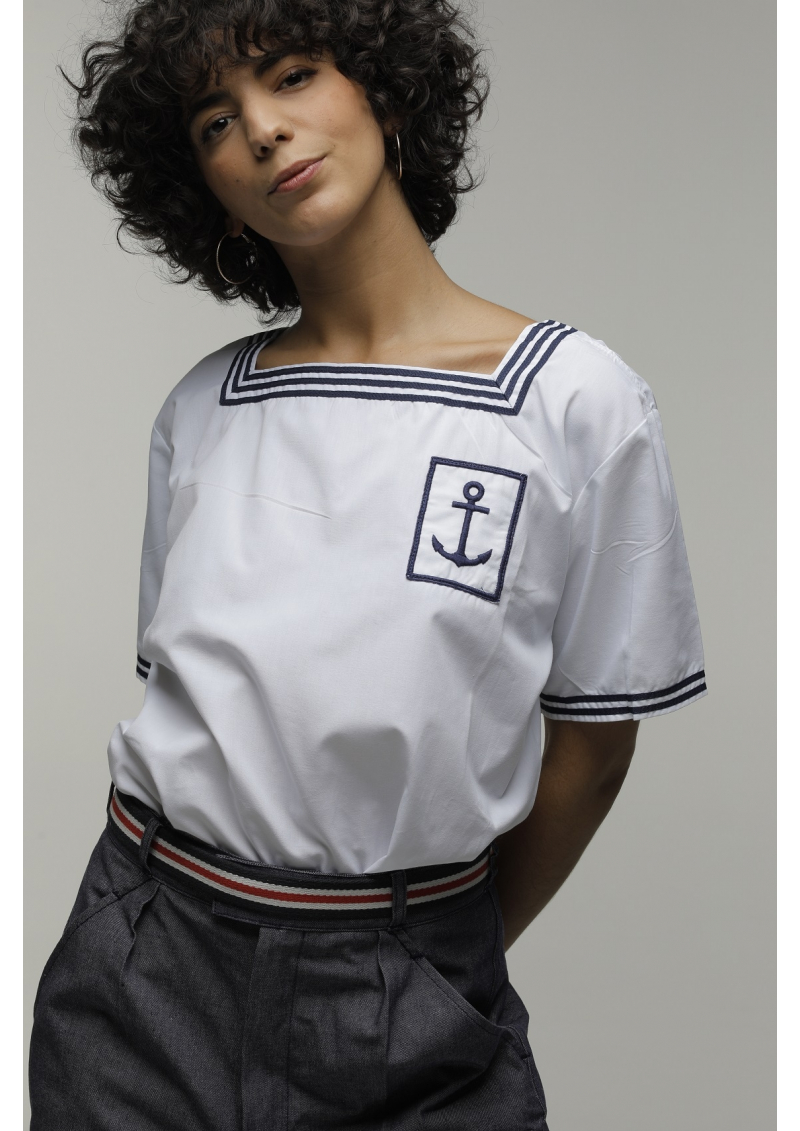  
The French Navy Shirt
Light shirt from the French Navy with anchor insignia.
Gender: unisex.
Status: original.
Material: felted wool.
Colour: white or light grey with navy anchor insignia. 
Size advice: choose your normal size. On the photo, the model is 1.70m tall and wears size M.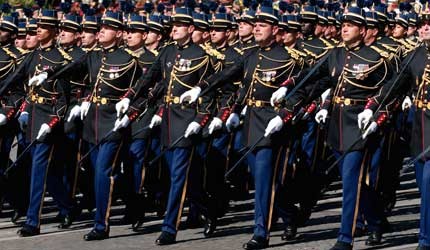 Surplus Militaire
Military Surplus
For a long time now, clothing and accessories manufactured for the army have had a life outside the combat zone, adopted by the fashion industry and even worn by anti-war activists.  
It is hard to not get seduced by and attached to their quality and clean cuts, designed for durability, performance and comfort. On top of that, they age beautifully.
deTOUJOURS offers a carefully chosen selection of military treasures, never worn, provided by military surpluses around the world.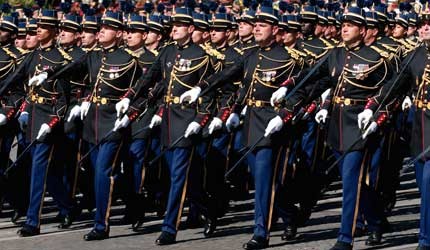 MARINE NATIONALE
Light wool sweatshirt, with printed insignia.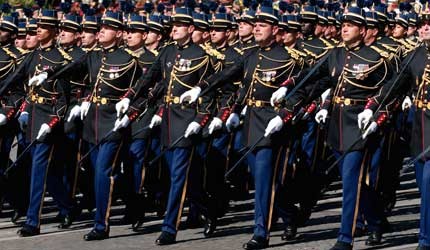 MARINE NATIONALE
Light felted wool sweatshirt. Machine washable at 30C.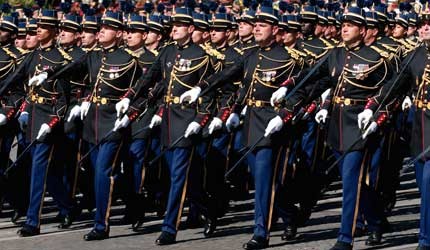 MARINE NATIONALE
Refer to size guide.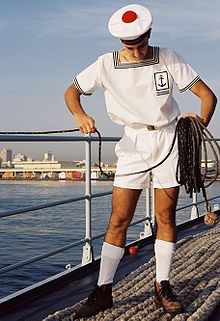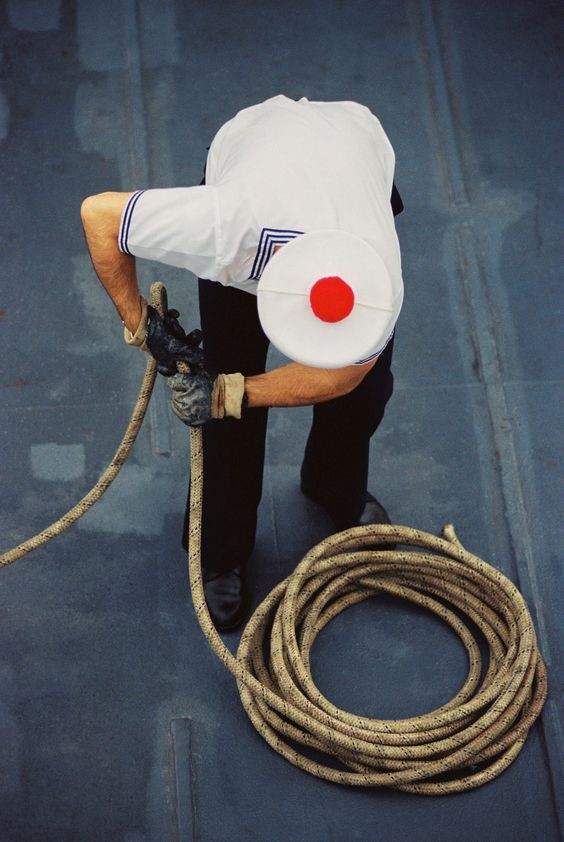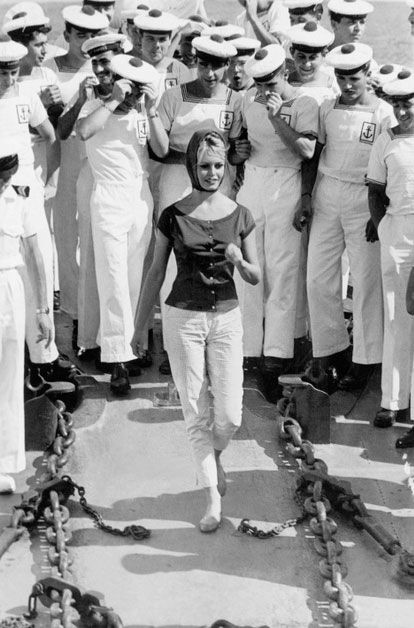 The British royal family was perhaps looking to inspire a feeling of patriotism and national pride when they dressed the young Prince Edward VII, eldest son of Queen Victoria, in a miniature version of the Royal Navy uniform. Queen of elegance at the time, England set the tone and throughout the 19th century, little boys and girls would be dressed up like junior sailors. At the beginning of the 20th century, flappers and tomboys would them too, take on the sailor look in wide sailor's pants and blouses with embroidered anchors.
Paid holidays increased the number of beach and sea devotees and throughout the following decades, the Marines were the winning summer concept.
This shirt, which is part of the ceremonial navy uniform, has inspired the fashion world since its birth and especially Coco Chanel… up to the point of making it a solid symbol of the Navy and the seaside resorts, engraving it in the collective unconscious.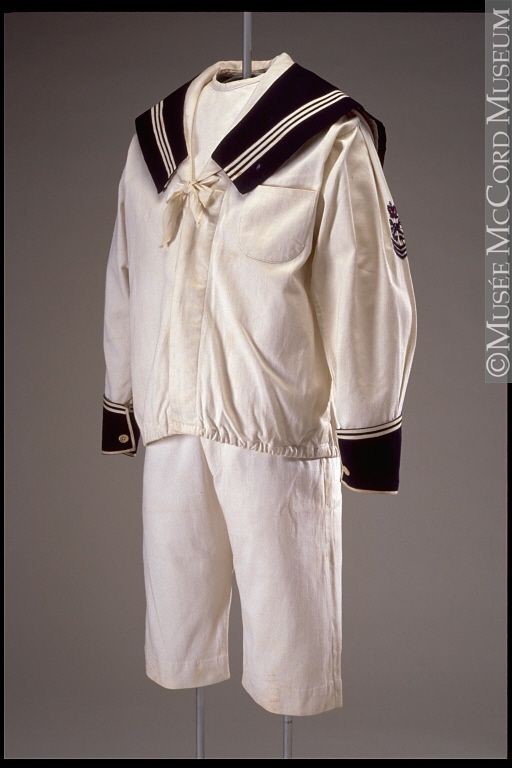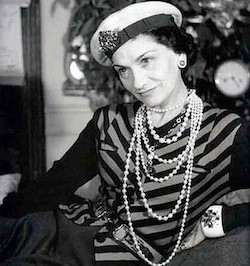 The sailor outfit of young Edward VII 
To shine like a true 20's tomboy, like Coco in Biarritz in the arms of Boy Capel or Colette in la Treille Muscate in the shadow of her Tropezian garden… The Navy shirt is a safe bet when opting for the allure of a young Proustian girl, honouring the beginnings of seaside leisure and holidays…
The shirt is long enough to be worn as a short dress so just slip into your sandals and run to the beach, or the window, and dream of far-off horizons.