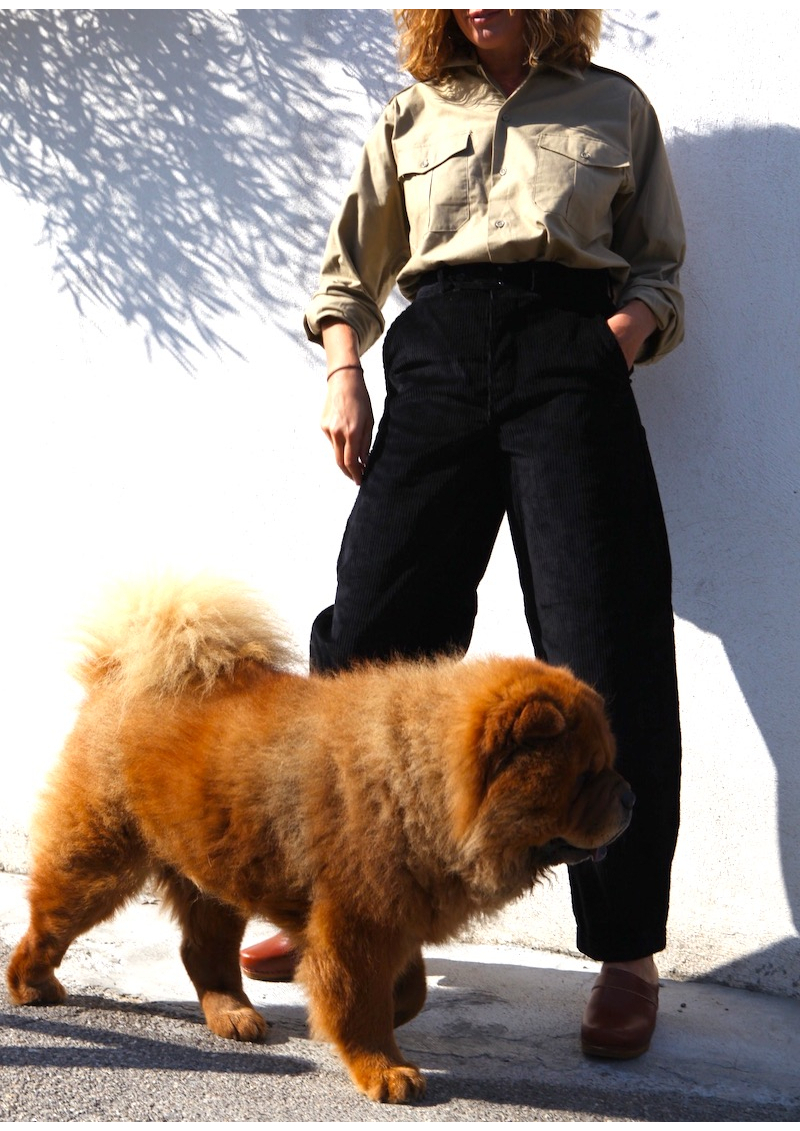  
 
The Carpenters Trousers in Corduroy
The wide corduroy carpenter's trousers, in its original design for today's work

 

Material : 100% corduroy - velvet cotton

 

Colour : Black

 

This corduroy « half-balloon » trousers are made of thick 100% velvet cotton
The flared cut at the thighs and knees provides you comfort and freedom of movement.

 

The crotch is 72 cm

 

Weight 500g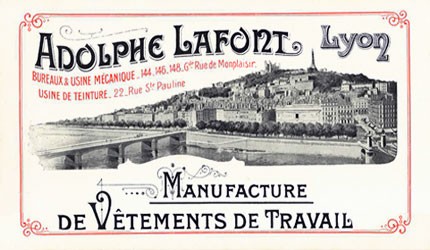 Lafont
Since 1844 LAFONT has been an integral part of French workwear, providing clothing for métiers as varied as carpentery, stonemasonry and car mechanics.  The brand specializes in the provision of safe and durable, yet comfortable and stylish workwear, to companies and craftsmen across a wide range of industries.
Dedicated quality control teams carry out numerous controls at every key stage of the manufacturing process, from the design stage (pattern making) to tailoring of the finished product.
Lafont retains the undisputed paternity of the authentic working blue.
Hijacked early on by aristocrats who wore LAFONT's overalls while pruning their rosebushes, or hip New York freaks from the 70s, or Sophie Marceau in "La Boum", or Coluche onstage, Lafont is the happy owner of timeless cuts patterns. "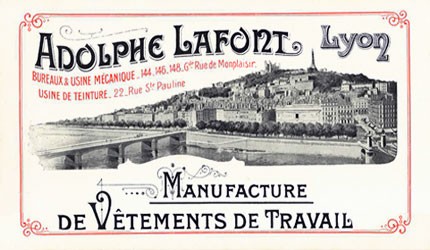 LAFONT
Material and care

 

100% Curdoroy

 

Machine wash 40°

No bleach allowed

 

Ironing at 110 degrees

Dry cleaning allowed

Machine drying prohibited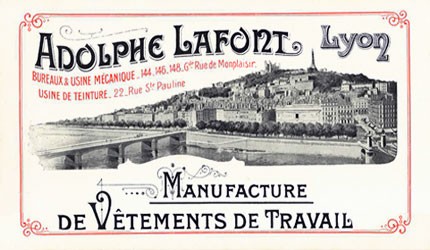 LAFONT SIZE GUIDE
TROUSERS, OVERALLS, JACKETS
 Size 
Point Lafont  
universal size
Chest
waist circumference (cm)

 hips circumference (cm)

36
0 
XS

81-84

69-72

 

85-88

38
0
XS
85-88
73-76
89-92
40
1
S
89-92
77-80
93-96
42
1
S
93-96
81-84
97-100
44
2
M
97-100
85-88
101-104
46
2
M
101-104
89-92
105-108
48
3
L
105-108
93-96
109-112
50
3
L
109-112
97-100
113-116
52
4
XL
113-116
101-104
117-120
54
4
XL
117-120
105-108
121-124
56
5
XXL
121-124
109-112
125-128
58
5
XXL
125-128
113-116
129-132
60
6
XXXL
129-132
117-120
133-136
62
6
XXXL
133-136
121-124
137-140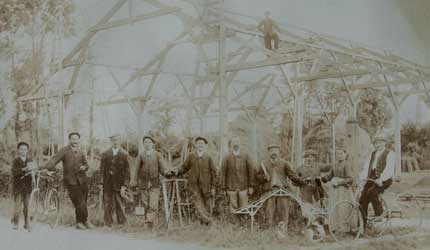 The largeot pants are carpenters pants made to climb on roofs, it goes with the corduroy Coltin jacket and its special collar, both pieces form the journeymen coded uniform. Their long-lasting tradition originates from the construction of cathedrals and the transmission of know-how, from the nobility of the wooden and architectural art of craftsmen. 
Adolphe Lafont is the first French to mass-produce, in Lyon, in the late 19th century, and he still produces it in his French factories. These trousers are a leading light that inherits the color code of the journeymen : black for the carpenters and beige for the stonemasons.
Practicality and sturdiness are the two essential components of this garment : quite flared on the thigh to be able to easily lower, even tighter on the calf and shrunken on the ankle (it has the shape of a « half-balloon»). It avoids the fabric gripping when carpenters climb up on roofs. They are in corduroy which make them very sturdy.  
The right piped pocket holds the measuring tape, the yellow pencil and the gauge. Just above, the gusset pocket holds chalk or garlic clove to relieve insect bites.
Their incredible shape, which we can find in different cultures and have the same use (as for instance, in Japan), gives a look that fits closely and high around the waist. It gives breadth in the legs movement and it also gets narrower around the ankles to prevent from gripping when craftsmen get off the roof.
For the young journeymen, this piece is a symbol. It is a ceremonial outfit, often worn with the walking stick and the corporative scarf. It is, therefore, a sign and symbol of belonging. This piece should not be washed but hit and brushed. This design is not a reedition but is truly adapted for a contemporary use and for current evolutions of carpenters work, without the space for braces, which are no longer use : the « coterie » needs a wider shape in order to bend down, but a narrower ankle to avoid tripping.