 
 
The Sailor's Ditty Bag
This ditty bag from Arthur Beale, made from heavy natural cotton canvas with a rope handle, is so practical, for boating as well as city excursions... As a small beach bag, simply a hand bag or storage for tools, make-up and other equipment, it is durable and timeless.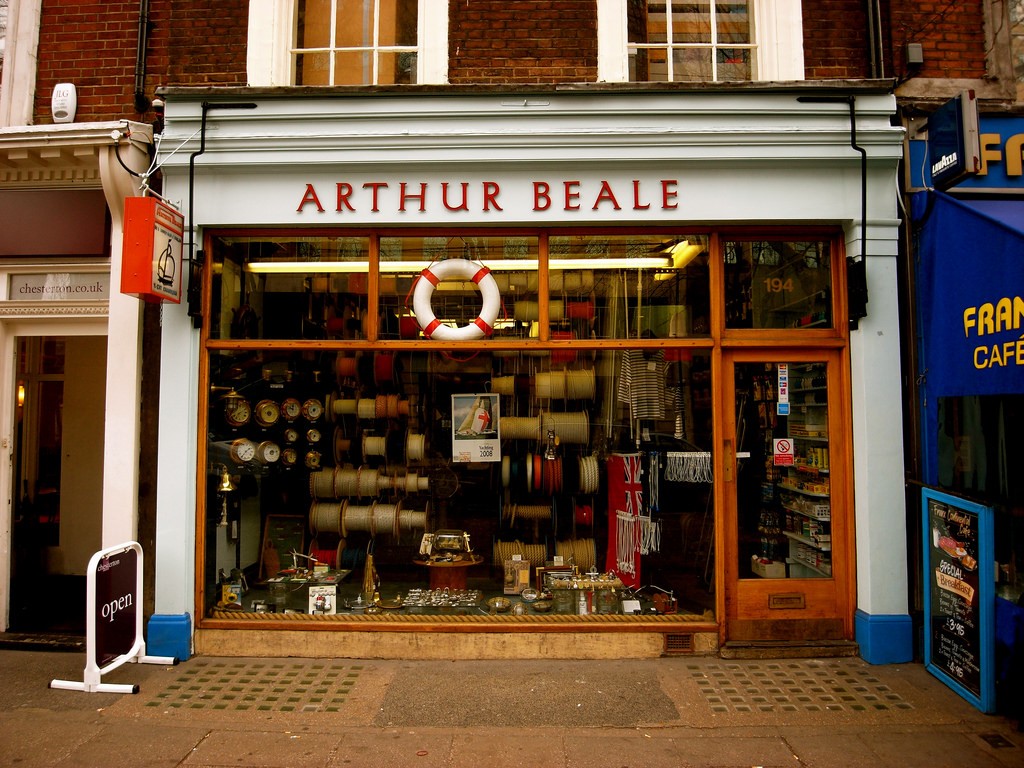 Arthur Beale
Arthur Beale started out as a rope maker under the name John Buckinghams around the year 1500. Today, they are still at the same location in the St Giles area of London, only back then, the shop was surrounded by flax fields which served for the rope production.
Arthur Beale, the person, started working at the company as an office boy in 1890 at 15 years old. By 1901 he had climbed his way up the hierarchy and the company changed its name to Beale and Cloves and soon after to Arthur Beale.
The company was famous for their ropes, supplying the most advanced alpine explorers on the earliest Everest expeditions as well as Ernest Shackleton on his polar exploits.
After the First World War, the company specialized in yachting equipment and apart from that, was the supplier of the Ministry of Defence. They also supplied flags and decorations for banquets and other ceremonies. In fact, it was Arthur Beale that put the flag pole on Buckingham Palace and Arthur Beale, the person, who broke the flag for the King's Coronation. In 1932, Arthur Beale passed away and his son, also named Arthur, succeeded him.
During the 50-60's, yachting and boating became very popular amongst middle-class families and business was thriving. In fact, Arthur Beale was one of the founders of the original London Boat Show.
Today, the company is a symbol of British yachting and exploration and offers a wide range of products: from boat equipment to the sailor's wardrobe.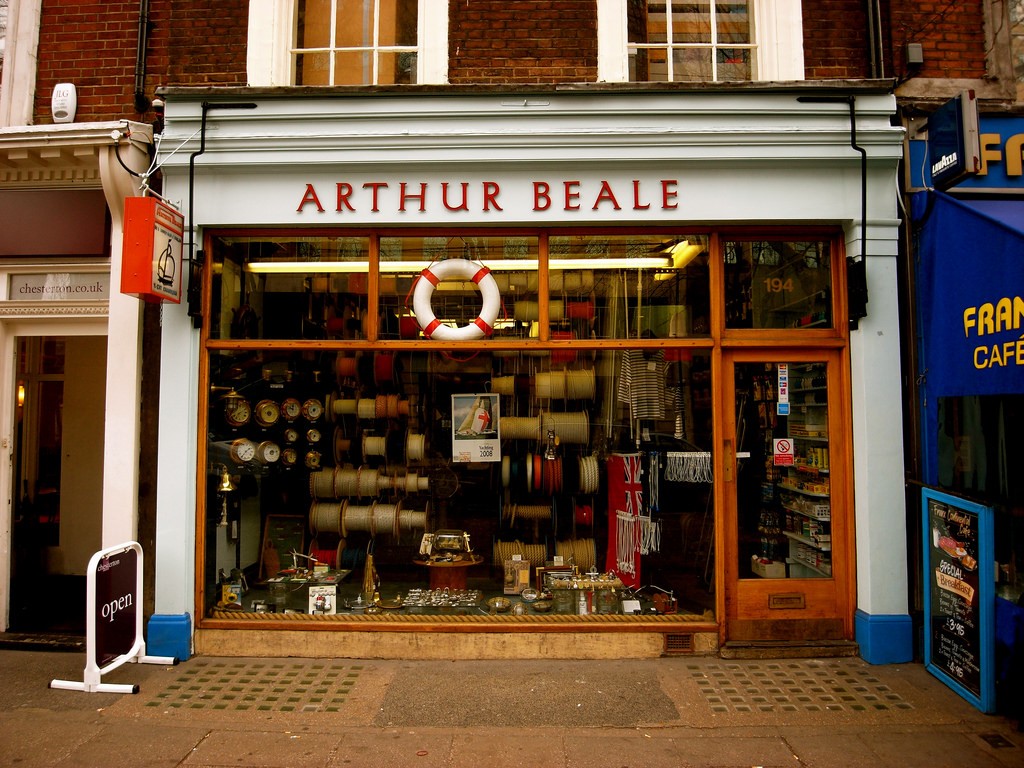 Arthur Beale
Made in Britain.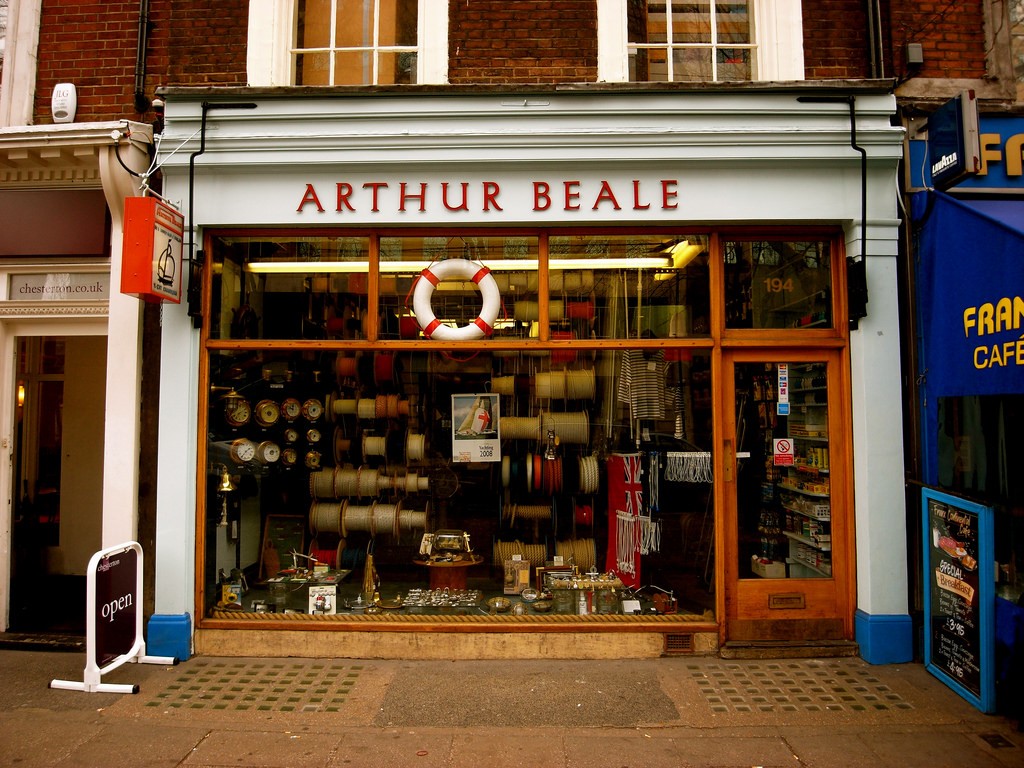 Arthur Beale
100% natural cotton and rope.