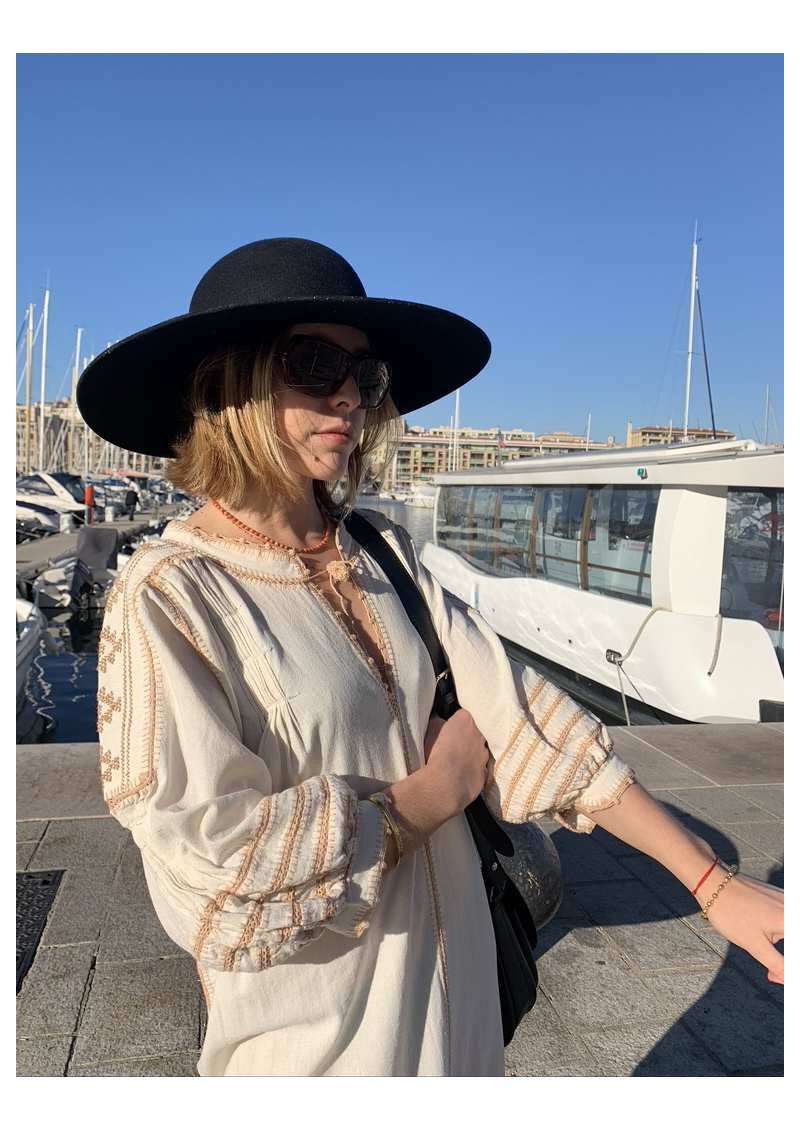  
 
The Chouan Hat
This hat is a semi-rigid black felt hat, originally for men and now also for women.
Wide brim with a round cap, hand made in France. 
100% black felt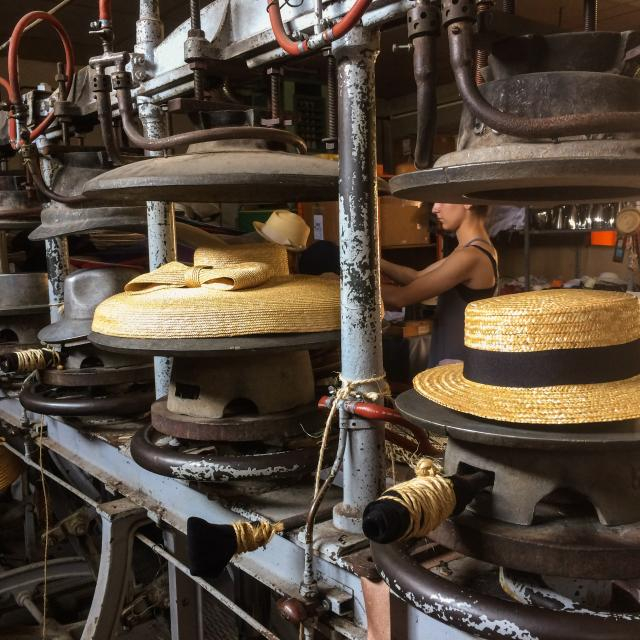 Chapellerie française du patrimoine
France is a land of regions with strong identities, which still has a strong living folklore tradition and still has devoted fans, also in the hat-making industry, which has miraculously preserved ancestral know-how, tools and machines from another time.
The Maison Coustillères selected by deTOUJOURS is a family hat shop, "Entreprise du Patrimoine Vivant", established since the beginning of the 20th century, in a small village in the Tarn and Garonne.  The site is historically known for its hat production since 1798. a woman who, as a shepherdess at the time, had the idea of braiding strands of straw littering the fields. She quickly spread her idea and the first hat houses were born in this village. In this village, there were as many as twenty-five factories and more than two thousand workers at the height of activity.
In 1920, the family history began with Marius who created his own hat shop working exclusively with straw, then his son Louis and finally his grandson Jean-Claude actively developed this heritage by incorporating wool labour. While each region developed its own hat, this specialized craftsmanship was gathered around these craftsmen who are the only ones able to pursue the production of these hats, according to the best traditions, for the lovers of history and style who are the faithful followers of TOUJOURS.com.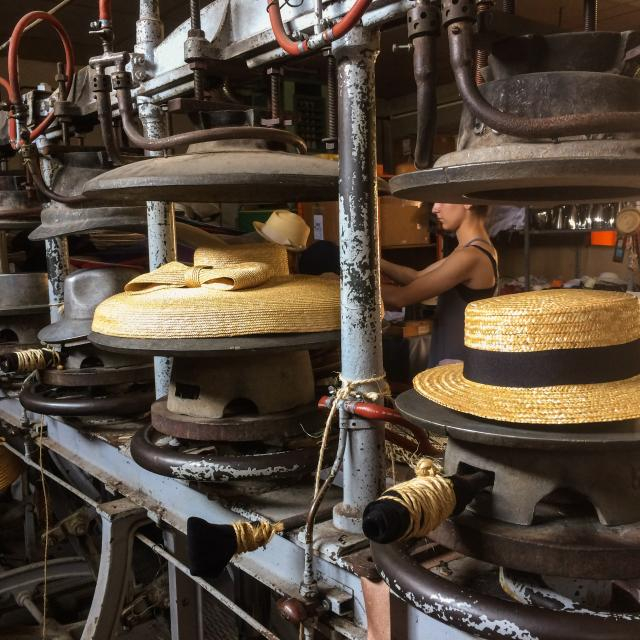 Handmade in a family hat shop, labelled "Entreprise du Patrimoine Vivant" (Living Heritage Company). The felt hats are made directly in their workshop, with ancestral know-how. A wonderful job with machines from another time.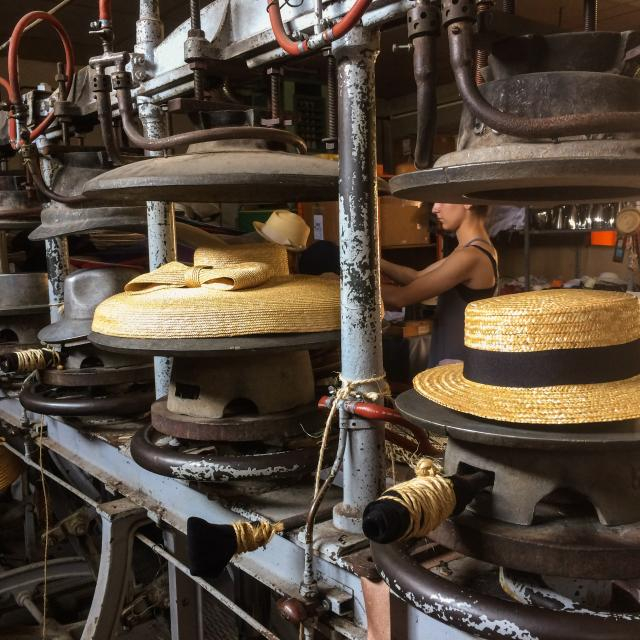 The felt hat is a delicate garment. Our hatters recommend that you store your hat on the top of the cap, upside down. While this technique may be surprising, it allows your favorite hat to remain in shape. In order to protect it from damage and dust, you can keep it in a box, or if not possible, on a coat rack or coat hook. 
When wearing your hat, certain elements can damage it ( sweat, for exemple, or makeup). A simple soft brush, hat or garment brush will be enough to restore your hat. However, remember to always brush it in an counter-clockwise direction. For light marks, you can simply use a very soft sponge slightly humidified. As a general rule, avoid any contact with liquid cleaners, and of course, do not wash your hat in the washing machine. In case of major cleaning, prefer dry cleaning from your laundry cleaner. 
Finally, we advise you to waterproof your hat by using an anti rain spray for hats and clothes. Spray this spray about 30 cms away and wait for it to dry before wearing your hat.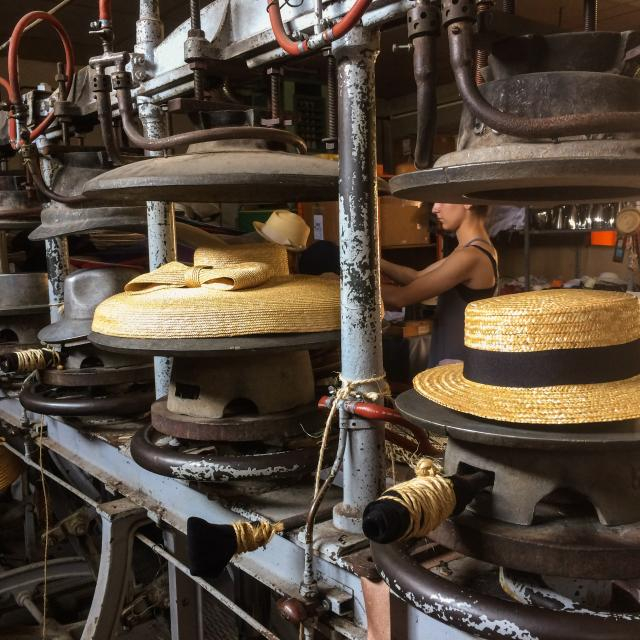 If you want to know your hat size, you should measure your head size in centimeters with a measuring tape.
A piece of string or tape (non-stretchable) can be held around the head and then measured.
Hold the tape measure comfortably, as you would like your hat to fit.
Measure around your head where the hat would rest, normally 1cm above the eyebrows and ears.
If your measurement falls between two sizes we strongly recommend choosing the larger of the two sizes.
| | | | | |
| --- | --- | --- | --- | --- |
| SIZE | S | M | L | XL |
| Size in cm |  54 - 55 | 56 - 57  |  58 - 59  | 60 - 61 |
|  US size |  6.3/4 - 6.7/8 |  7 - 7.1/8 |  7.1/4 - 7.3/8 |  7.1/2 - 7.5/8 |
|  UK size |  21 - 21.1/2 |  22 - 22.1/2  |  22.3/4 - 23 |  23.1/2 -24 |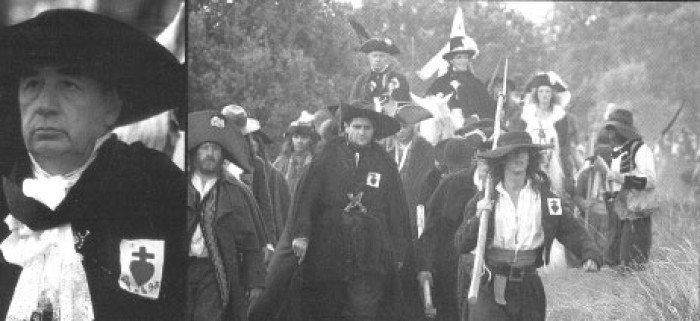 This hat, which looks like a semi-rigid black wide-brimmed hat, has been anchored in a land since the dawn
of time. The appearance of this form has been dated back to the 14th century, when it was the farmer's hat for working in the fields and designed for sun exposure. It is also the headwear of an identity which has become a signature because of the remarkable bravery of those who have worn it and made history.  
The Chouan is named after the people who made it famous: the Chouans, royalist insurgents from the north of the Loire when the French Revolution was writing a bloody page of its history and wanted to eradicate Catholic and Royal vestiges of French culture. In the following days after the French Revolution, in the winter of 1793, the Convention ordered a mass raising of volunteers. 
Each county must provide a specific number of volunteers aged between 18 and 30 years old. The Vendéens and Chouans refuse, rebel, and will eventually be defeated. Pushed to a gruesome. 
On the shores of the Loire, they obtained some help from foreign monarchies, including England, which became a land of refuge, and many soldiers crossed the Channel in search of a peaceful respite.
Another link between the West of France and England, which will culturally infuse both countries and spread a certain type of clothing such as the "chouan" hat to the Anglo-Saxon world.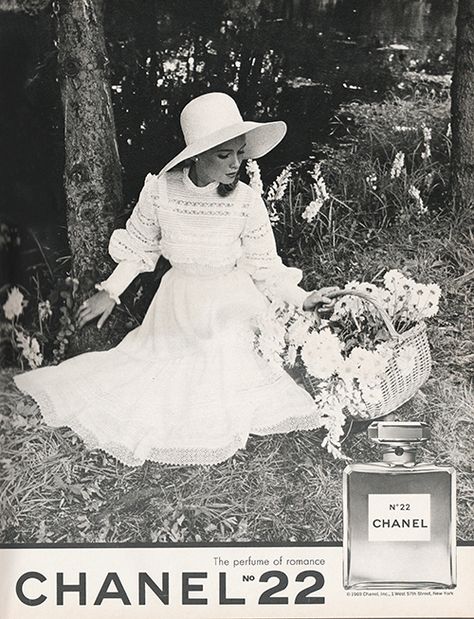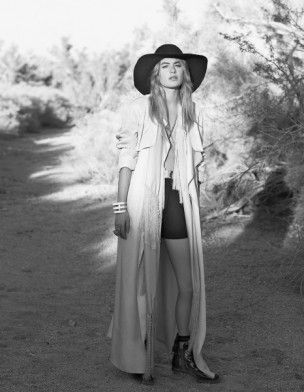 The fashion world has been appropriating it several times and regularly in history, but certain times have marked more than others the influence of this little hat in the history of style : 
When the hippie movement, in its back to the natural roots movement, will be melancholic of rural clothing, this peasant hat, which has become archetypal, will be redefined from Woodstock to the White Island, from the Larzac plains to the Parisian cafés.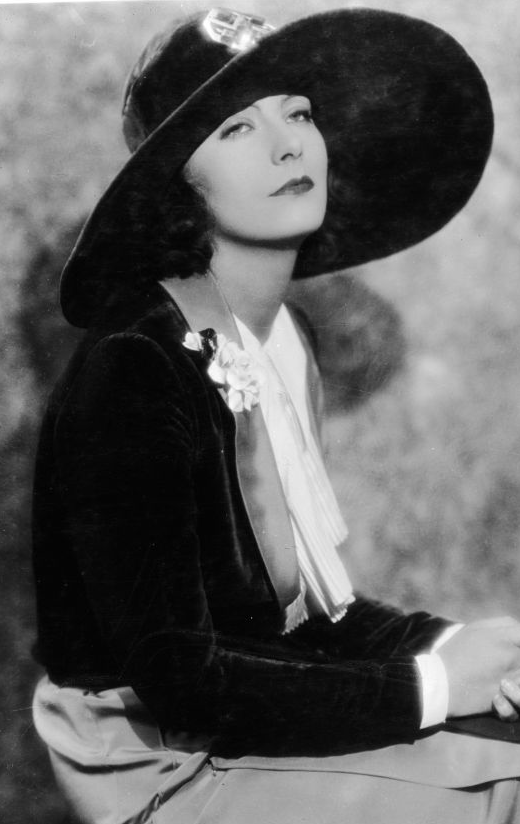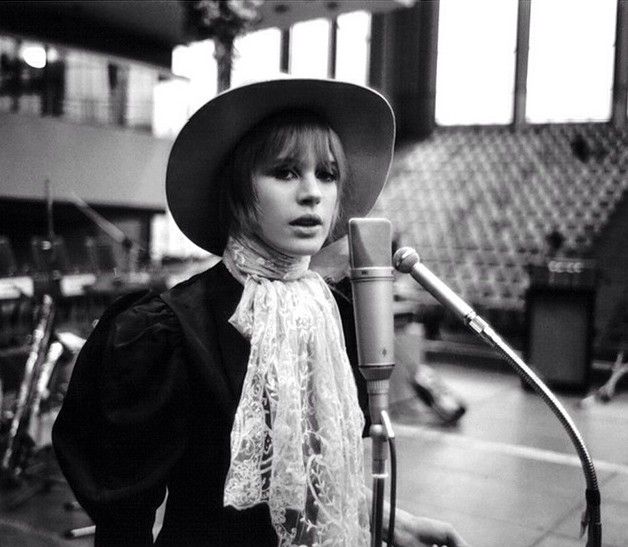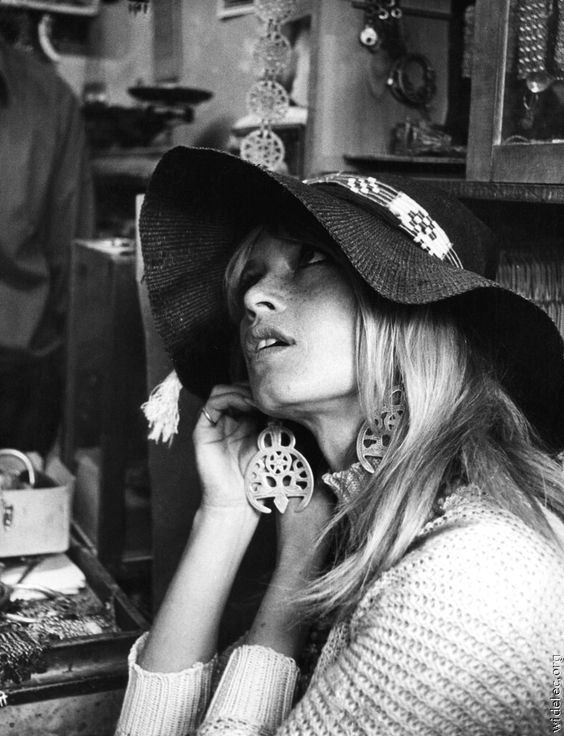 The counterculture of the 1960s embraced it without necessarily being aware of the roots of this hat and its history of rebels in exile, and it became the ideal accessory for the young, peaceful revolutionist, just like the elegant one in "Jardin des modes".  But what we remember today is the permanence of a form, a pattern that has become classic and timeless. 
It is no longer possible to enumerate the number of fashion collections that have been inspired from it, or the number of rock icons that have become attached to it, but it is the original form that is perpetuated by the "chouan" land's commitment to its resistant heritage, and still carries it in local folklore.