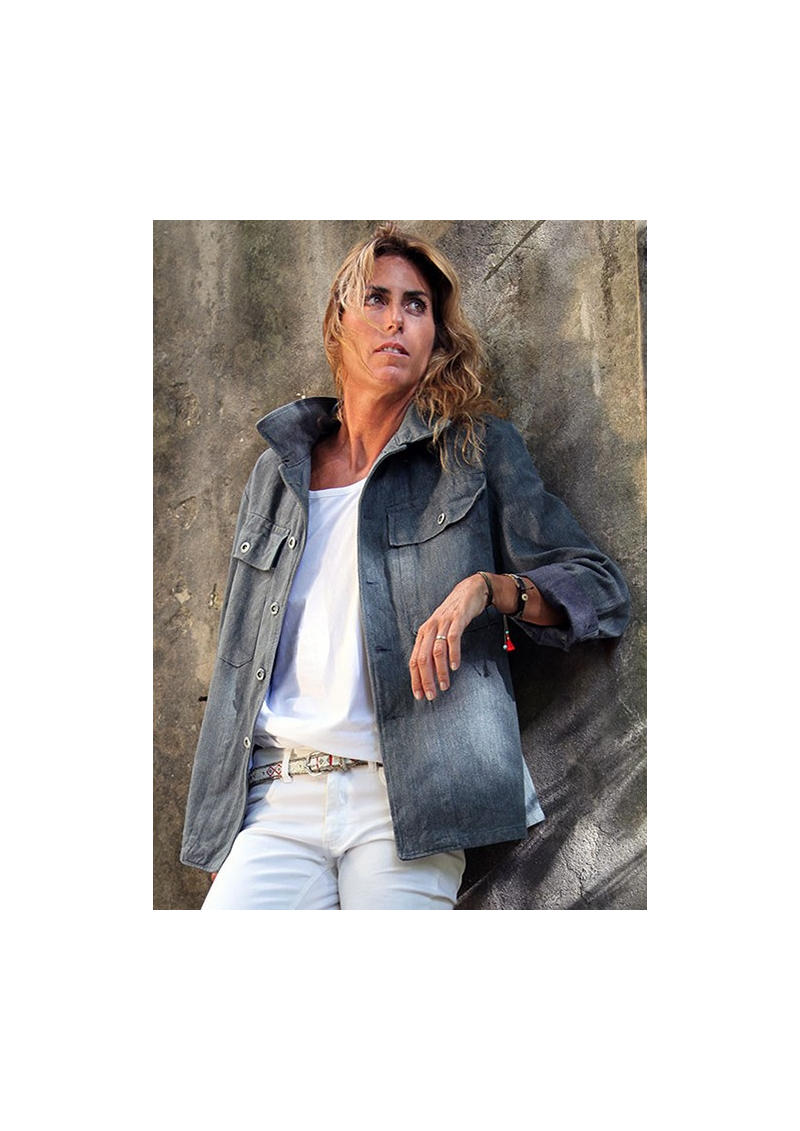  
The Swiss Army Jacket
The original Swiss Army jacket with a gathered back, in blue-grey denim. Never worn, handpicked from a military surplus.
Size S: length of sleeves 60cm, length of bust 70cm.
Size M: length of sleeves 62cm, length of bust 73cm.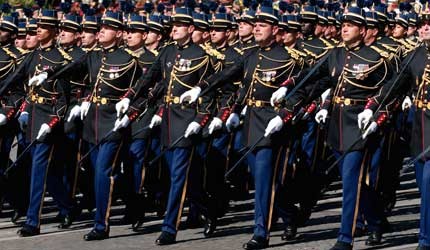 Surplus Militaire
Military Surplus
For a long time now, clothing and accessories manufactured for the army have had a life outside the combat zone, adopted by the fashion industry and even worn by anti-war activists.  
It is hard to not get seduced by and attached to their quality and clean cuts, designed for durability, performance and comfort. On top of that, they age beautifully.
deTOUJOURS offers a carefully chosen selection of military treasures, never worn, provided by military surpluses around the world.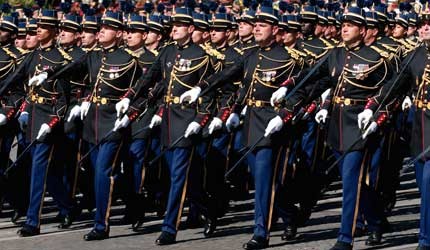 SWISS ARMY
Jacket with epaulette flaps, two breast pockets, accessories hook.
Inside waist adjustment cord.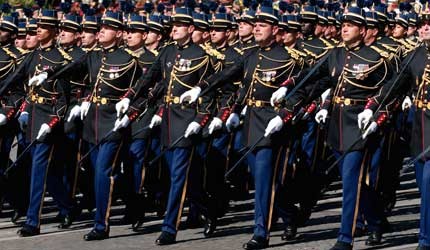 SWISS ARMY
100% cotton denim.
Machine washable at 30C, with similar colours.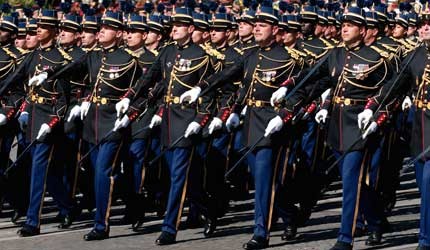 SWISS ARMY
Refer to the size guide.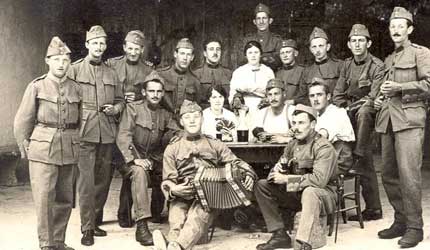 Although the Swiss Army is not known for being belligerent, it is however an excellent procurer of beautiful military clothing. It dresses everyone doing their military service, which is still compulsory in Switzerland and so the soldiers keep their uniforms all their lives, in case of a general mobilization in the event of war.
This denim jacket in its traditional grey-blue colour, was created in the 70's. It is simple and practical though its shape stands out thanks to the adjustable inside waist band, which offers protection against the cold and style.
It was very popular in the 80's when high waists were the rule and at deTOUJOURS, it is here to stay.