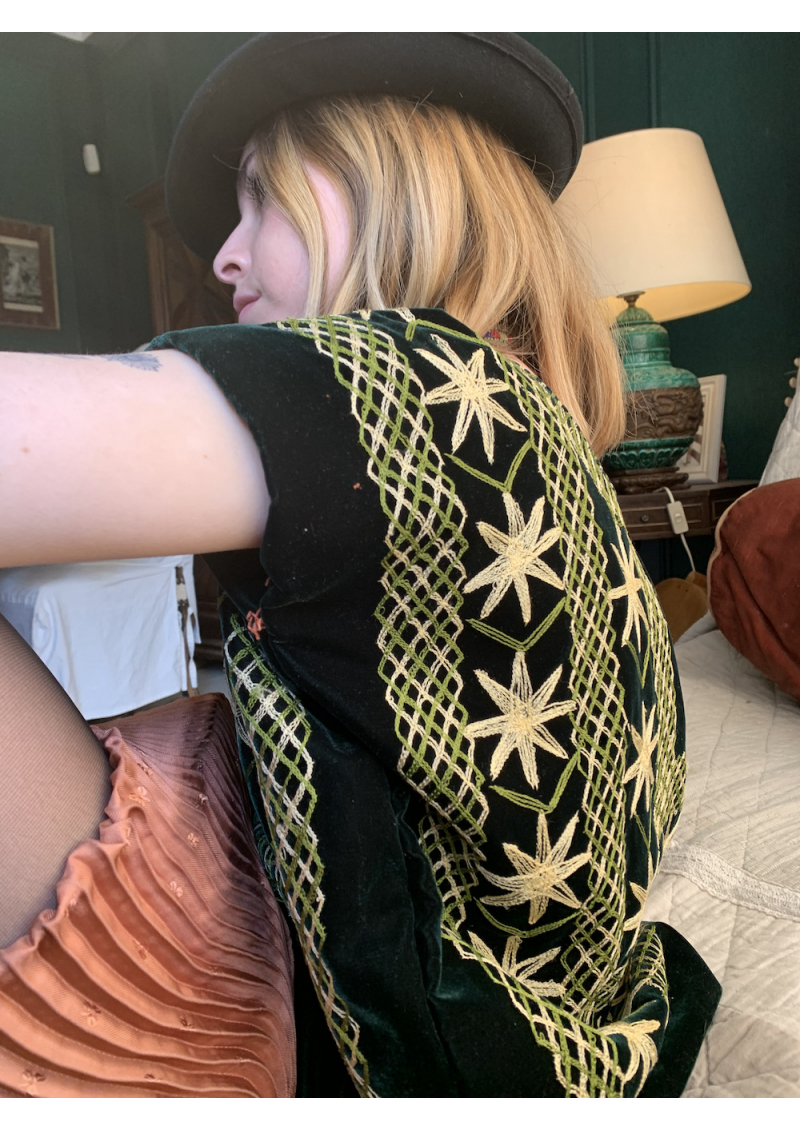  
 
The Frida's Mexican Huipil
The Vintage Mexican Huipil, hand-woven and embroidered according to ancestral methods.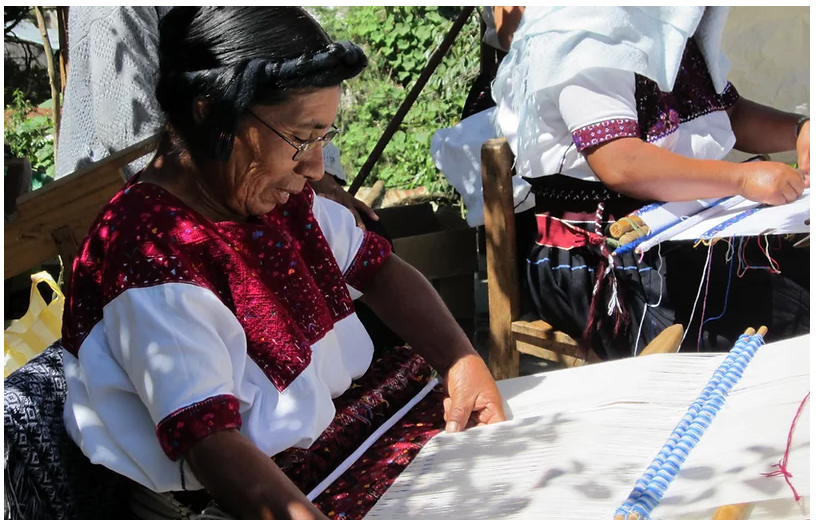 Artisanat Mexicain
The crafts presented at deTOUJOURS come from the state provinces of Oaxaca and Chiapas, whose weaving and embroidery techniques on pedal looms and even - much rarer - on belts are patrimonial treasures of Mexican culture.
These treasures are brought back to you thanks to the passion of a French woman, Pascale Charmet, who has been studying the language and culture of this country where she travels regularly for more than 30 years, to the point where for the last ten years she has been involved in the preservation and development of the ancestral textile expertise of the indigenous villages of Central America. She has built up a relationship with many communities in Mexico, and has fully intsirenaegrated the rhythm of the craftswomen who take several weeks to weave a Huipil (tunic), poncho or dress. It is not a question of quantity, but of patience and admiration for the exceptional quality of the work, which is only possible in this context.
Meaning of the patterns, origins of natural vegetable dyes and the different weaving techniques, travelling from village to village according to the specialities of the different communities : Pascale provides guidance to deTOUJOURS and spends time understanding their stories, their symbols and their ways of working. 
She develops small-scale employment - in remuneration for the time spent so that the women at work can make a decent living from this manual work - and thus contributes to safeguarding these skills in a sustainable way. deTOUJOURS' role is to make this authentic source of inspiration desirable, by supporting it with your orders and disseminating it .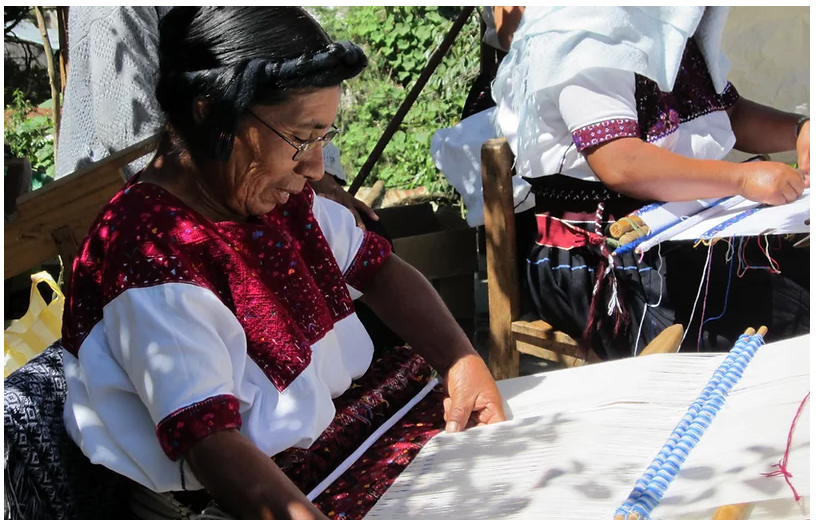 We advise you to be careful with this exceptional garment. It is handmade and its embroideries are precious, we advise you to dry clean this garment and to take it to your dry cleaners. 
This incredible plastron is an important piece of Mexican culture, a symbol of femininity among all. It is THE fetish piece of Frida Khalo who wore it during her whole lifetim from early childhood to her glory days, a signature of her attachment to her land.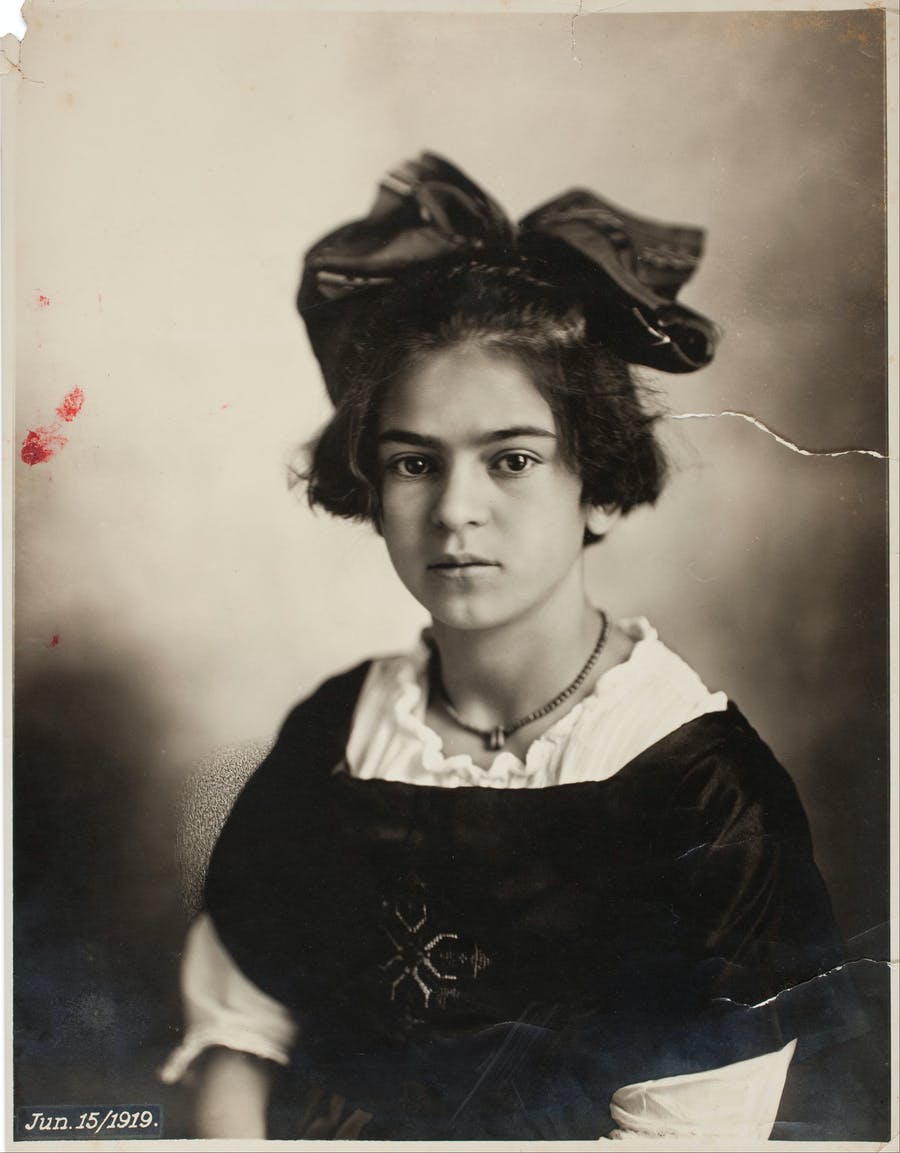 This legacy is strongly linked to her personal history. Indeed, Frida Kahlo was born of a strong cultural background mix : her father was German and Hungarian and her mother, a native of the region of the Tehuantepec isthmus, precisely where our huipils are still embroidered. Proud of this double heritage, she mixes Western influence with Mexican tradition. Her wardrobe becomes a political and cultural tool. She makes the huipil a masterpiece of her work, symbol of her wardrobe and wears it in reality as well as in her painted self-portraits. It becomes her uniform and is an inspiration both in Mexico and internationally. 
Huipil is a garment from the tradition of the indigenous Mexican and Central Americans. The National Archivo General de Indias, based in Seville and in charge of gathering information about the Spanish colonies, reports, from the 16th century, the presence of this embroidered shirt in Mexican culture. 
Nevertheless, Mexicans and Central Americans did not wait for the Spanish invasion, between 1519 and 1521, to wear this piece. The huipil was, in fact, an emblematic garment way before the Aztec Empire fall. 
This shirt, embroidered with floral and geometric patterns, is made on a thousand-year-old loom, the particularity of this loom is that the width of the fabric fits to the width of that loom. Already durable, no waste is produced because only the fabric that is going to be used is made. 
The huipil is traditionally made up of two or three sections of fabric sewn together. A large opening is designed for the head and two lateral openings for the arms. But beside this immutable base, it comes with many variations: long, short, in velvet, cotton, silk or jute, with square, round or single slit necklines. Its use depends on the occasion, it will be abundantly ornamented for a ceremony, but it also depends on the status of the person wearing it. It becomes a marker of age and life.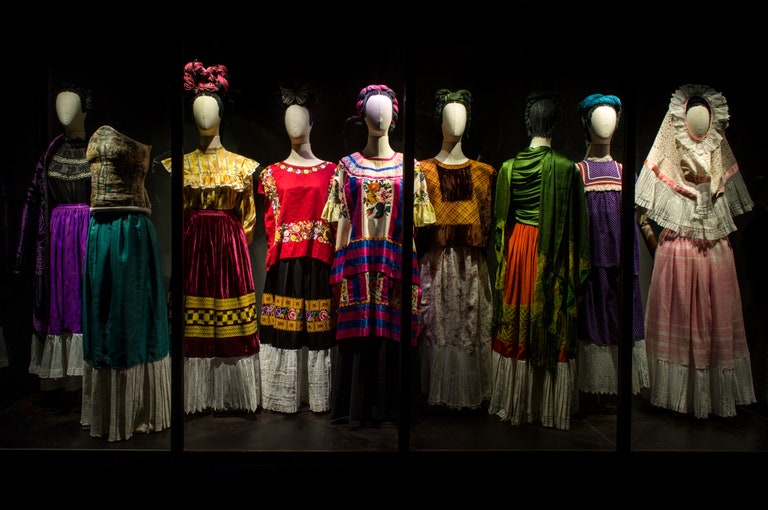 Young girls do not wear the same as married women, just as married women do not wear the huipil of single women. It is described as a gift from the Gods, or rather the Goddesses, because the huipil is definitely a women's story. Traditionally, it is considered a gift from pre-Hispanic goddesses. Through this gift, a material object symbolising heavenly life, they teach their earthly daughters how to weave. Beyond its social, divine and aesthetic value, the huipil also has a cultural value. It becomes a symbol of the indigenous culture that might fall appart. It continues to be an essential marker of identity for the people who create and wear it.

It is the heir of a complex colonial history, of a time when Spanish invaders used to say : « dressed Indian, conquered Indian ».  However, this conquest did not take place everywhere in Latin America and this piece symbolized the permanence of this ancestral culture against an invading European culture. The Spanish conquest into American lands was not only with weapons, but it also happened to be through textiles. More than conquest, we could talk about influence. The traditional embroideries of the huipil tell the aesthetic, visual and symbolic history of Mexico. While being in contact with the Spanish, the Mexicans have gradually integrated patterns from the European iconographic register, such as the rose flower, among others. A cultural syncretism is created, which testifies to the fact that the huipil, like many ancestral textiles, is never static. 
Frida Khalo herself makes it a masterpiece of her work, a symbol of her wardrobe, s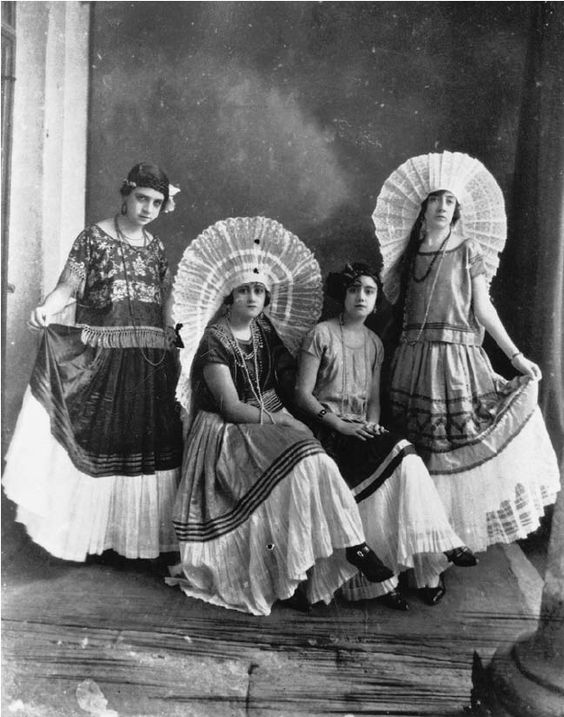 he wears it in reality as well as in her painted self-portraits. It becomes her uniform and inspires both in Mexico and abroad. 
Full of the symbols of its pre-Hispanic, and ennobled by the iconic aspect that Frida Khalo added to it (she was so loyal to this piece that it became her uniform), this Huipil is one of the essential sources of fashion inspiration to represent Mexico. 
Frida tested a new elegance, her identity, obsessively creating her own style from head to toe, silks, velvets, embroidery, knitwear, shawls, plastrons, floral crowns and spectacular skirts always paired with rare pre-Hispanic jewellery.  Very early she was displayed in Vogue thanks to Edna Woolman, the visionary director of the magazine from 1914 to 1952, who represented her for the first time in its pages: through her lens, Toni Frissel captured the picture of a woman who became one of the most emblematic artists of the 20th century thanks to her clothes. In 1939, André Breton set the first exhibition of Kahlo's work in Paris entitled Mexico, where her Tehuana ethnic dress caused a sensation among the European elite. Elsa Schiaparelli, will be inspired, and the wave of "folklore" came to Paris at this time more than ever, and Mexico became a major  theme.
Cultural influence is rarely a one-sided process. The catwalks of western fashion draw their inspiration from the source, and Mexican culture is no exception. The huipil is a garment copied, reworked, magnified. On the Isabel Marant's catwalk, it softens a masculine and chic style with its bohemian touch. Then it is declined by Etro, Christian Lacroix or Yves Saint Laurent. 
At deTOUJOURS, it is displayed in its original pattern and shape. Created in the region of the Tehuantepec isthmus, Mexican knitters are still perpetuating the tradition of the loom, almost unchanged since 1500 BC. The huipil deTOUJOURS carries a millenary culture, and is now ready to be integrated into our contemporary wardrobes.