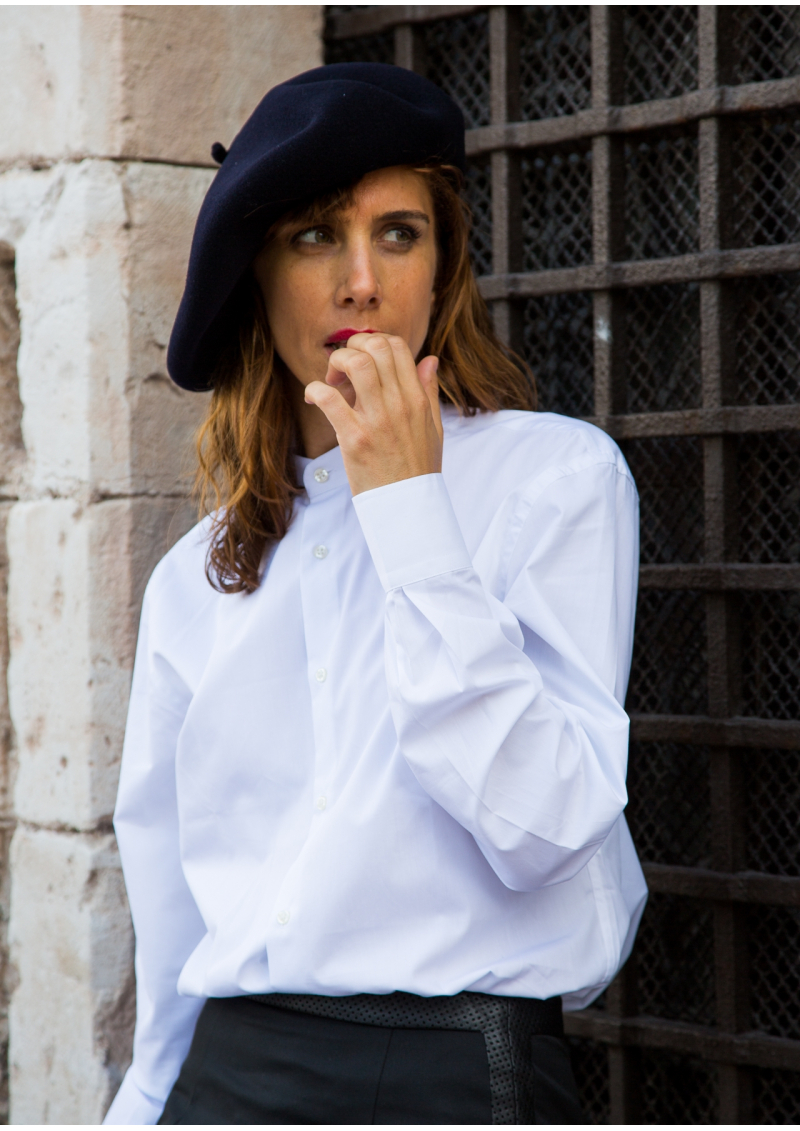  
 
The French Mountain Infantryman's Beret
The French Mountain Infantryman's Beret in pure Merino wool. Comfortable and elegant keeping your head warm during the coldest time of the year.
The berets are made to order and therefore require between 3 to 4 weeks of delivery time.
Colours: navy blue and black.

Unisex.

Sizes: 3 sizes; 31 cm for heads measuring 51-62 cm, 32.5 cm for heads measuring 56-59 cm and 34 cm for heads measuring 60-62 cm.
Size recommendation: Take your head measurement for a perfect fit.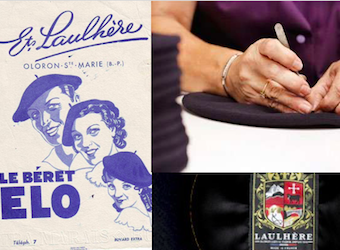 Laulhère
Founded in 1830, the house of Laulhère is today the only remaining historic beret-maker in France and has a unique and exceptionally ancient heritage. They make the berets according to traditional processes and all production takes place in their historical premises in Oloron-Sainte-Marie, at the foot of the Pyrenees.
Their unique know-how was recognised in 2012 by being awarded the Living Heritage Enterprise label which promotes French know-how and excellence, and the Guaranteed Made in France label shared by only 350 companies that meet the stringent specifications for made-in-France claims. Their mission is to preserve this invaluable cultural practice as part of France's heritage and is working to resurrect the beret in France and around the world.
With unsurpassed raw materials, traditional hand-crafted production, and age-old know-how, Laulhère's workshops all come together to make the beret a noble product. It takes two full working days to make one, and sometimes longer, and a vast number of checks and adjustments to make each item a unique piece.
A national symbol for the French and recognized the world over, the beret is the encounter between tradition and a desire for freedom, elegance and non-conformism, making it a timeless must-have.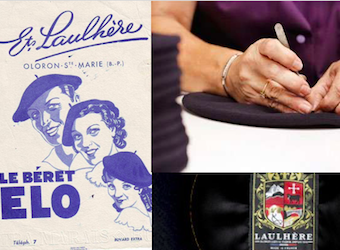 LAULHÈRE
The Alpine beret in Merino wool made in France by Lauhlère, Living Heritage Company.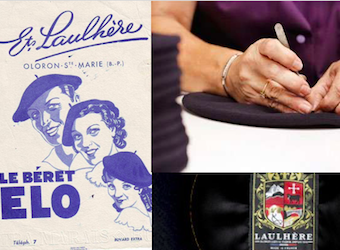 LAULHÈRE
100% Merino wool 
With black cotton lining.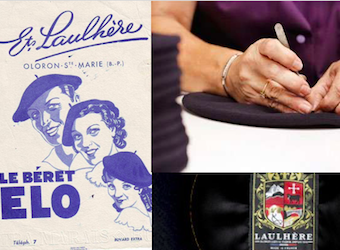 LAULHÈRE
Made to order.
3 sizes; 31 cm for heads measuring 51-62 cm, 32.5 cm for heads measuring 56-59 cm and 34 cm for heads measuring 60-62 cm.
If you want to know your hat size, you should measure your head size in centimeters with a measuring tape.
A piece of string or tape (non-stretchable) can be held around the head and then measured.
Hold the tape measure comfortably, as you would like your hat to fit.
Measure around your head where the hat would rest, normally 1cm above the eyebrows and ears.
If your measurement falls between two sizes we strongly recommend choosing the larger of the two sizes.
| | | | | |
| --- | --- | --- | --- | --- |
| SIZE | S | M | L | XL |
| Size in cm |  54 - 55 | 56 - 57  |  58 - 59  | 60 - 61 |
|  US size |  6.3/4 - 6.7/8 |  7 - 7.1/8 |  7.1/4 - 7.3/8 |  7.1/2 - 7.5/8 |
|  UK size |  21 - 21.1/2 |  22 - 22.1/2  |  22.3/4 - 23 |  23.1/2 -24 |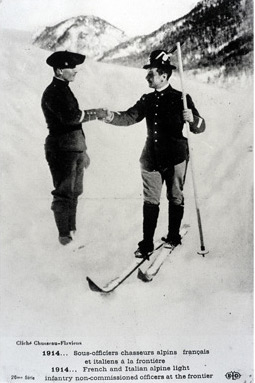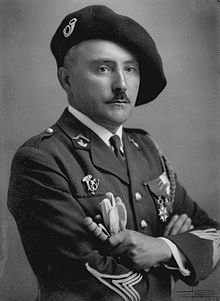 The large beret of the Mountain infantry battalions is certainly the ancestor of all military berets. With the width of 30 cm, it is nicknamed "the pie beret" by the Mountain Infantry Brigade and is the emblem of French Infantry.
The beret, navy blue or black, is knitted in its round shape and not assembled. Military insignias are worn on its right side. The shape is not without purpose : it serves as protection during outdoor activities like trekking, camping and hunting.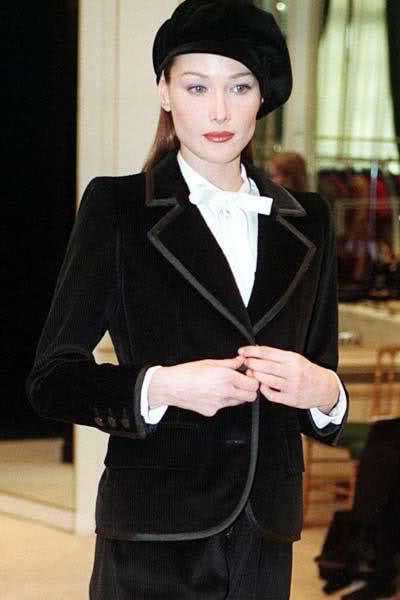 From an aesthetic point of view, the mountain infantry's beret remind us of stylish 14th century hats, later revisited by great fashion designer like Yves Saint Laurent (here Carla Bruni).