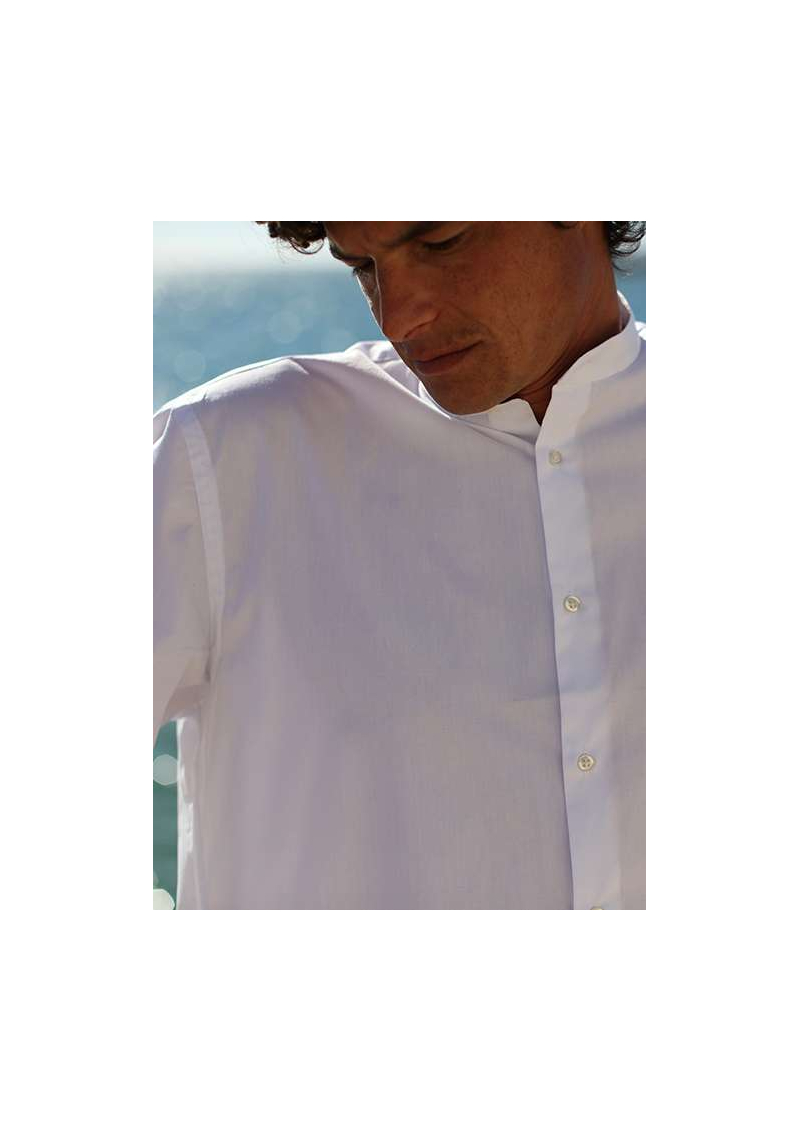  
The clergyman's white shirt
The white, collarless clergy shirt. Made by the authentic clerical tailor in Rome. Pure cotton.
Unisex model.
White.
Sizes: 38 to 48.
Normal sizes, we recommend that you choose your regular size.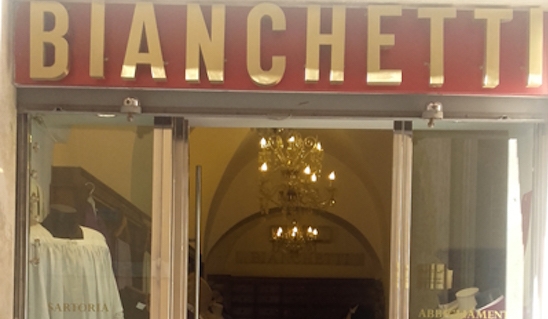 Manifatture Mario Bianchetti
Manifatture Mario Bianchetti, Roma.
The Bianchetti family is the main supplier of ecclesiastical clothing from Italy, and one of the suppliers to the Vatican. Bianchetti is the expert in high quality sacred garments. For many generations, it has manufactured and supplied the same liturgical garments to a world where dress code has hardly changed since the 12th century and a simple alteration is considered a "revolution".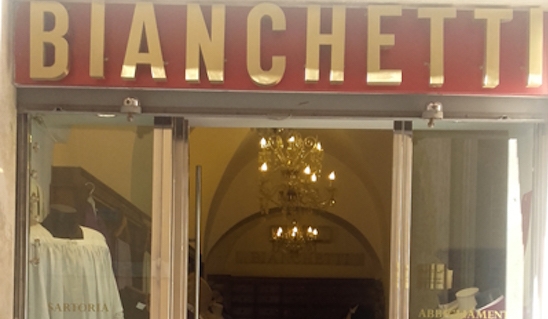 MANIFATTURE MARIO BIANCHETTI
100% pure cotton, made in Italy.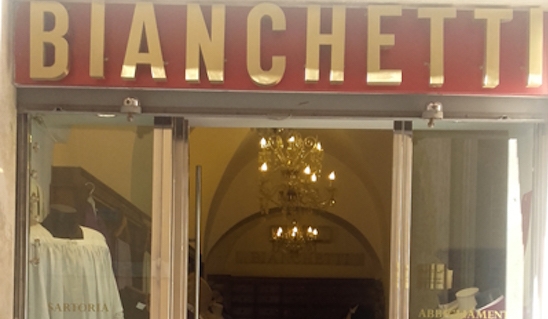 MANIFATTURE MARIO BIANCHETTI
100% pure cotton.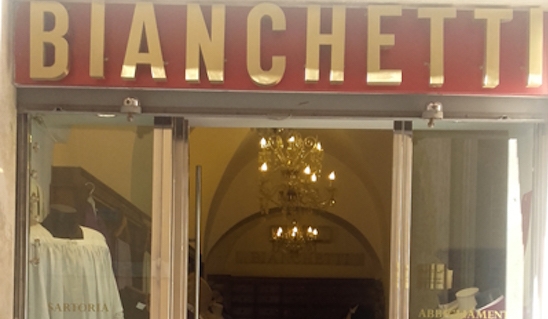 MANIFATTURE MARIO BIANCHETTI
Priest and clergyman's shirt
MEASUREMENTS IN CM 

SIZE

38    

39    

40    

41     

42    

43    

44    

45    

46   

47   

48   

49     

SLEEVE LENGHT  

63

63

64

64

66

65

66

66

67

67

68

68

SHOULDER  WIDTH 

47

48

49

50

51

52

53

54

55

56

57

58

WAIST WIDTH

52

53,5

55

57

59

61

63

65

67

69

71

73

CHEST WIDTH    

55

56,5

58

60

62

64

66

68

70

72

74

76

COLLAR CIRCUMFERENCE   

38

39

40

41

42

43

44

45

46

47

48

49
This collarless shirt sophistically covering the neck and originally designed for the clergy, is highly present on the fashion scene today, especially in the summer collections where it generally takes on a casual tone. However, this collar also represents an ancient reference of oriental, masculine elegance where it goes under the name Mao or Mandarin collar. The only difference between this style and the clergyman's shirt, is the upper button of the latter.
The clergyman's shirt is also a close relative to the officer collar; these simple and tasteful models were designed to enhance the elegance of powerful men without pretence nor the use of unnecessary ornaments.  It is exactly this graceful simplicity that will allow each person to shine in a great halo of white cotton.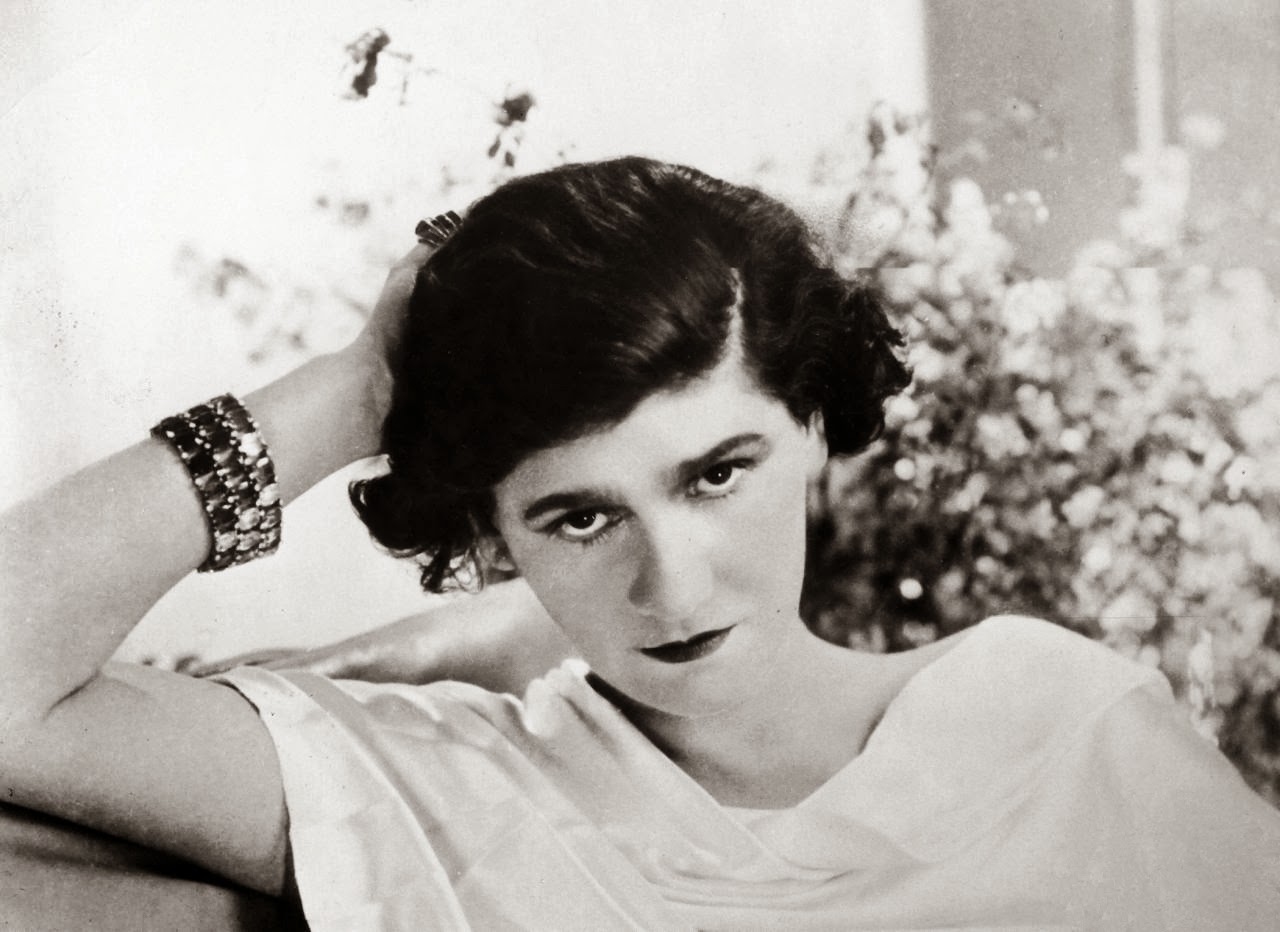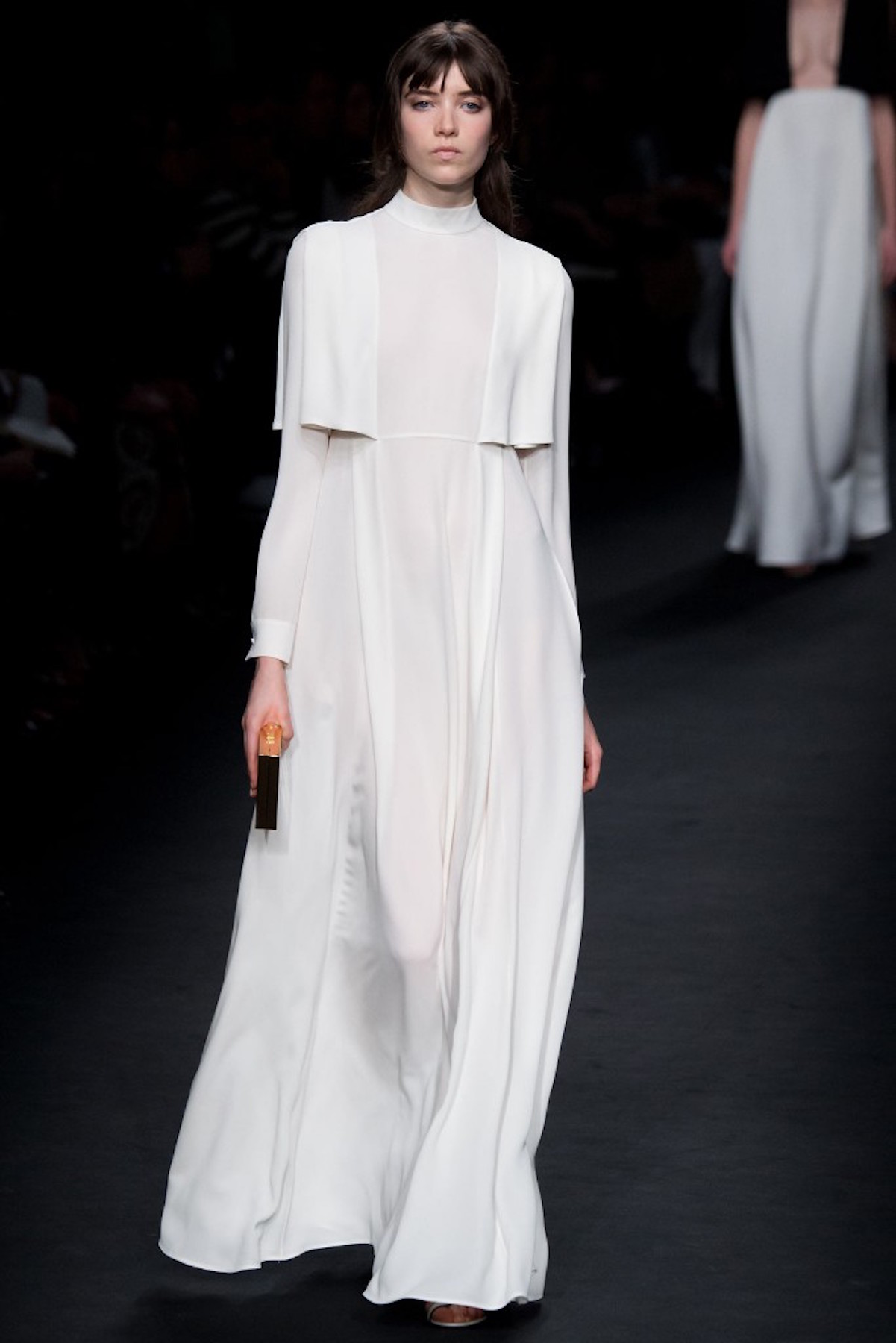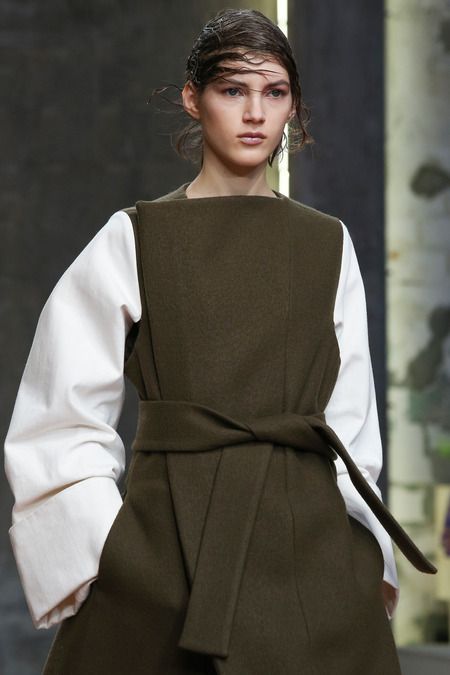 Like Coco Chanel said, "Elegance is less", and it is impossible to deny the elegance of monastic minimalism, a theme that fashion plays with repeatedly. From the avantgarde fashion of Antwerp to Calvin Klein's successful simplicity and the minimalistic perfection of Hermès, there is a long list of designers who adopt this style ever so gracefully, year after year, continuously inspired by the clean air of monasteries.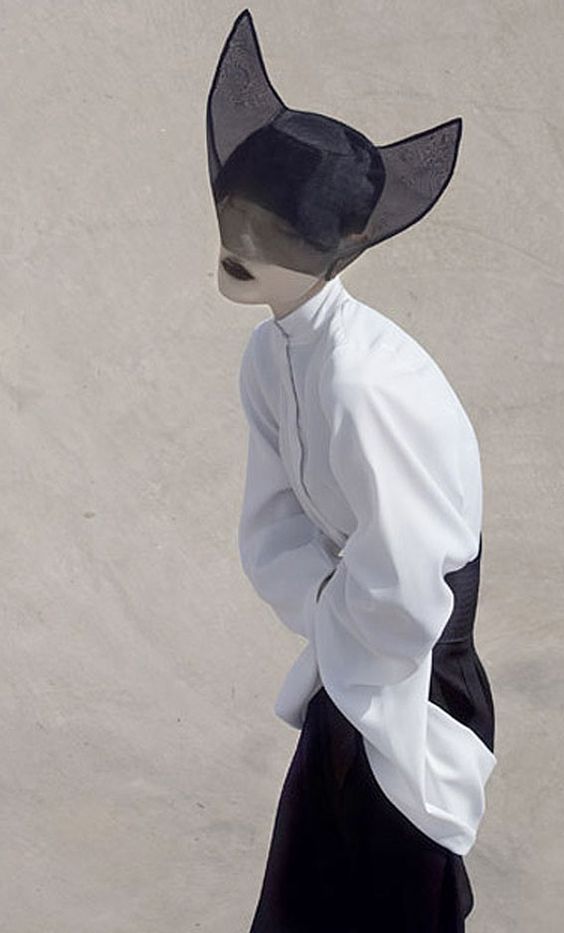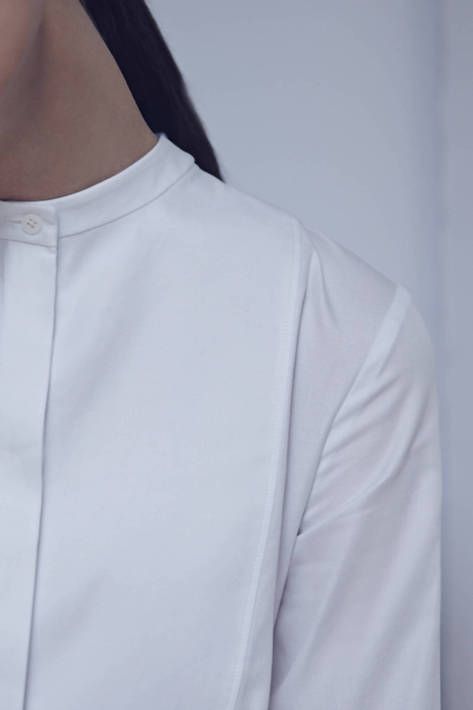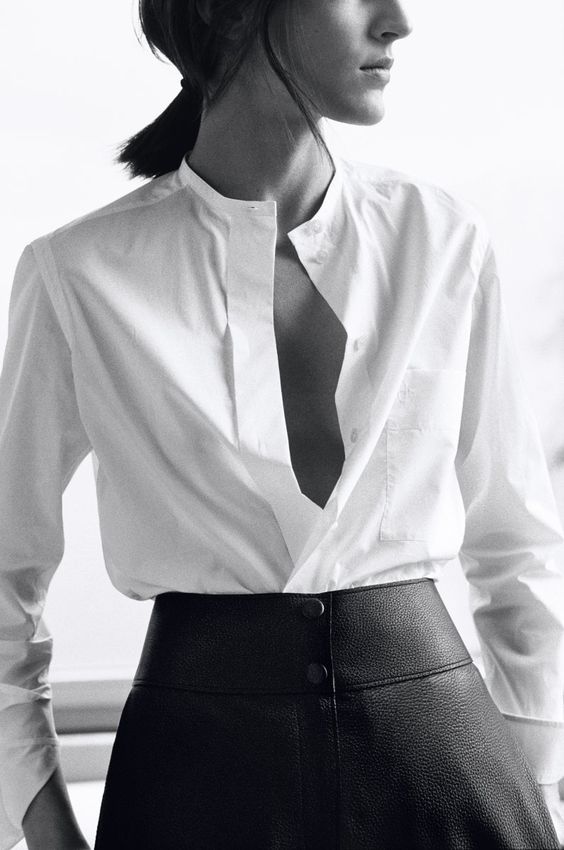 The clergy shirt of deToujours is authentic and comes directly from one of the main suppliers of the Vatican and the Pope, a little clerical tailor shop based in Rome. It must be said that we have not chosen to introduce the clergy shirt in our selection for it to attend costume parties. It is for its perfect tailoring which is the result of years of tradition and practice, a know-how that is sadly disappearing. And so, going back to the source of the clergyman's shirt, became a priority for deToujours.
Its exquisite, clean cut leaves no place for excess while its essential yet simple details build up its elegance and allow for emphasized, beautiful and dramatic gestures of the clergymen who wear them during religious ceremonies. Its unisex fit serves its purpose just as much under the clergymen's cassocks as it does worn modestly by the sisters. 
Turning a sacred garment into something functional perhaps makes little sense as it already carries so much symbolical meaning. However, it is the guarantee of absolute quality and care regarding its materials and manufacturing.
Style conscious Italians guard the address of this respectable and historical shop, knowing that this is where to go for quality minimalist shirts. Straight lines and sober colours (only black and white) highlight the exceptional quality of the cotton and personal features, such as eyes, skin and hair.
Why go to those who draw their inspiration from the clergy when you can reach the source – with the best quality and devoid of any marketing expenses.
From now on, nothing stops you from preaching the good word of elegance.