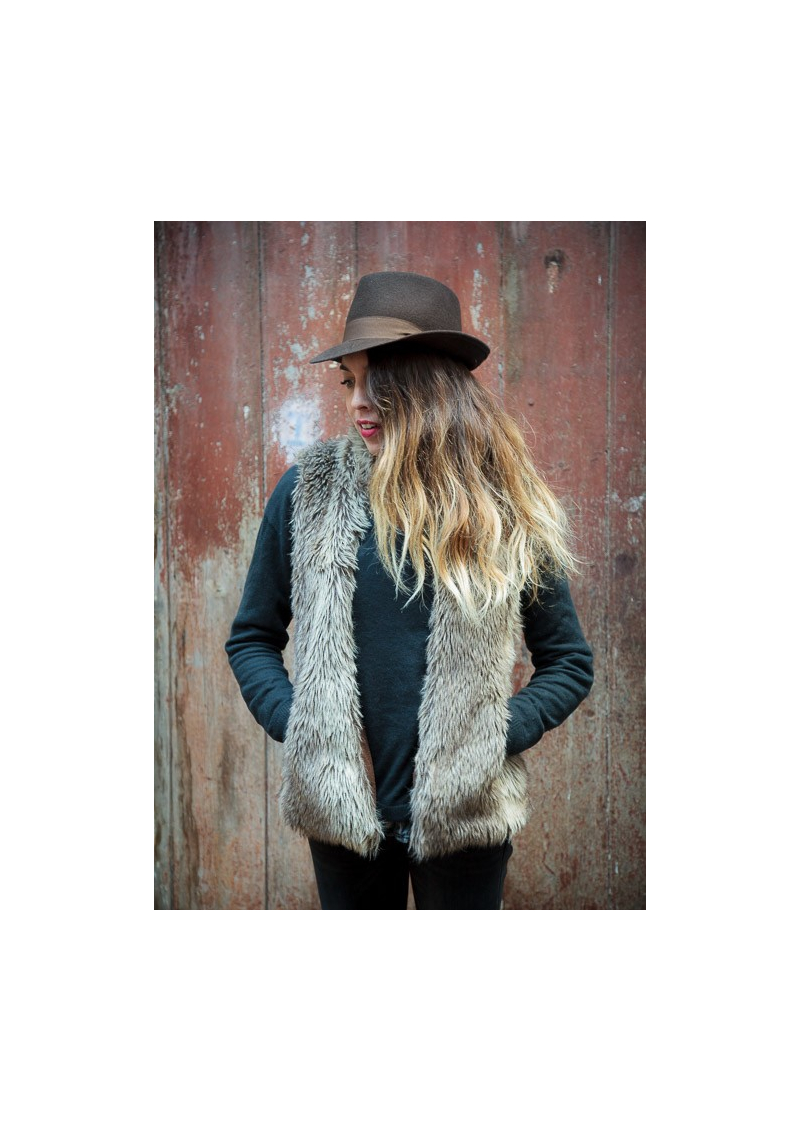  
 
The French Gardian Hat
Authentic gardian hat in felted wool.
Colours: black or brown.

Unisex.

Sizes: 53 to 61.
Authentic gardian hat in felted wool.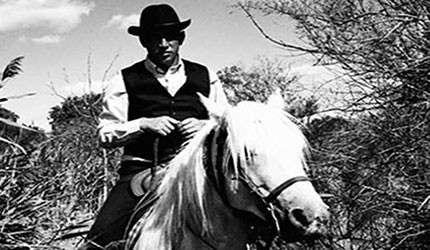 Les indiennes de Nîmes
Les Indiennes de Nimes continue the tradition started with the import of textiles into southern France by the India Company in the 18th century.  Later local weavers in Avignon took up the manufacture and today, Les Indiennes de Nimes are combining traditional know-how with original archive patterns to keep alive the Camargue textile heritage, especially in local feria festivals.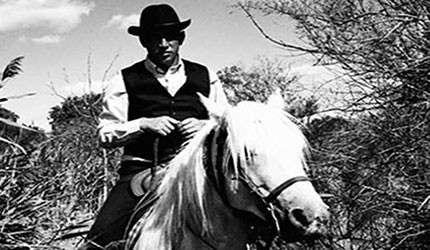 INDIENNES DE NIMES
Authentic gardian hat in felted wool.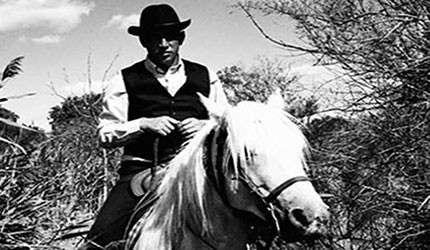 INDIENNES DE NIMES
Authentic gardian hat in felted wool.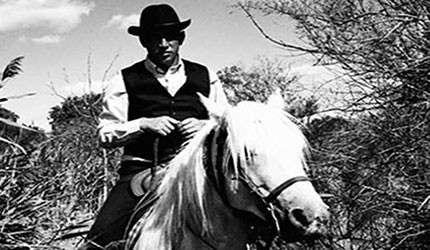 INDIENNES DE NIMES
Sizes: 53 to 61.


If you want to know your hat size, you should measure your head size in centimeters with a measuring tape.
A piece of string or tape (non-stretchable) can be held around the head and then measured.
Hold the tape measure comfortably, as you would like your hat to fit.
Measure around your head where the hat would rest, normally 1cm above the eyebrows and ears.
If your measurement falls between two sizes we strongly recommend choosing the larger of the two sizes.
| | | | | |
| --- | --- | --- | --- | --- |
| SIZE | S | M | L | XL |
| Size in cm |  54 - 55 | 56 - 57  |  58 - 59  | 60 - 61 |
|  US size |  6.3/4 - 6.7/8 |  7 - 7.1/8 |  7.1/4 - 7.3/8 |  7.1/2 - 7.5/8 |
|  UK size |  21 - 21.1/2 |  22 - 22.1/2  |  22.3/4 - 23 |  23.1/2 -24 |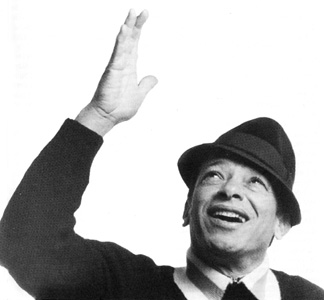 To complete the French "Gardian" (horsemen guarding the herds of semi wild bulls and horses) look, you need a hat. Our hat is made in the traditional workshops that supply the elegant Camargue cowboys. The narrow rim gives it a more fitted style, closer to the body, which matches the waistcoat and fitted jacket of the Gardian attire. Its ideal proportions are also suited to women.
The hat owes much to the gypsy influence in Saintes Maries de la Mer, an integral part of the history and character of Provence and the Camargue. Wearing the hat will give you a splendid, if slightly unconventional elegance!
At the back of gypsy caravans, or in underground jazz cellars, this hat has had many adventures. Whether riding across the reedy sand dunes or on a visit to town, it gives you a touch of mystery.