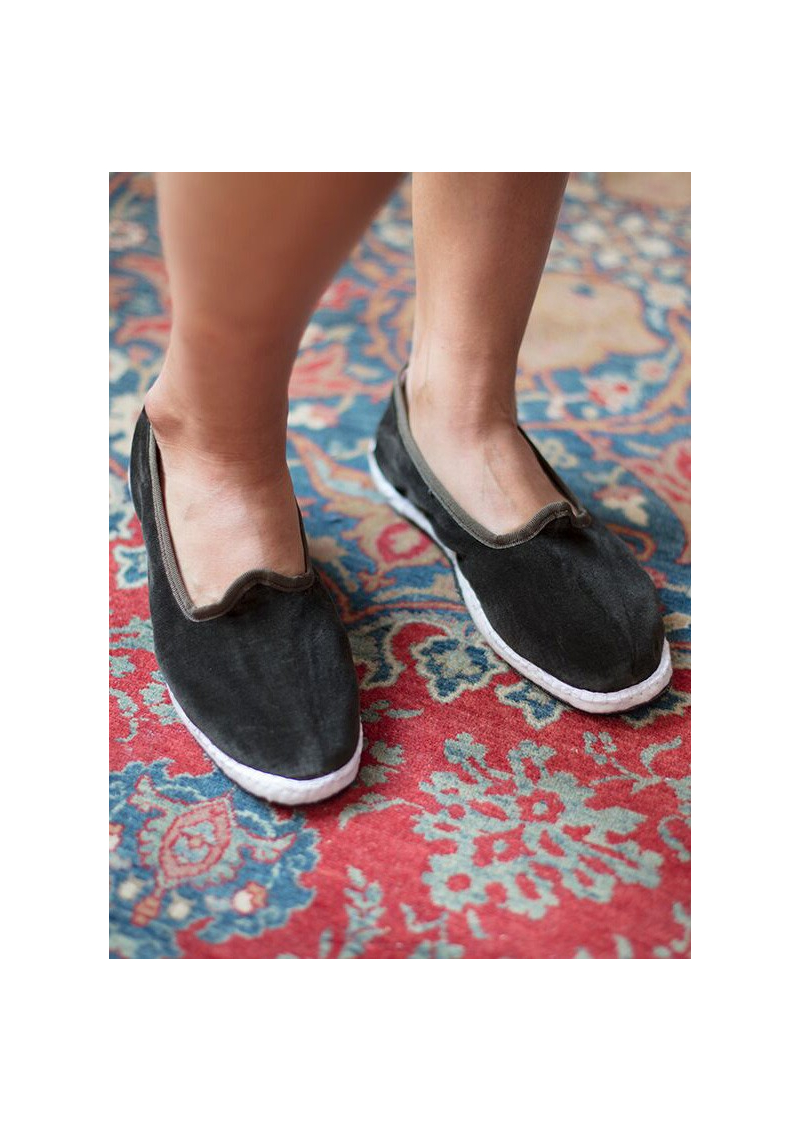  
 
The Traditional Furlane from Venice
The Venetian slippers inspired by the beauty and splendor of the 18th century Venice, traditionally worn by the gondoliers... These precious shoes are made in velvet with soles in recycled bicycle tires that are carefully stitched together by hand. 
- Black lining and white edges.
- European sizes, see size guide above for exact measurements.
- In case your pair isn't available, delivery time may take up to 2-3 weeks as the furlane are made to order.
- Note that the colours depend on the materials available and may vary. Likewise, if you would like a different colour, it is possible to have it made to order. If you are interested or want to know more, contact us on contact@detoujours.com.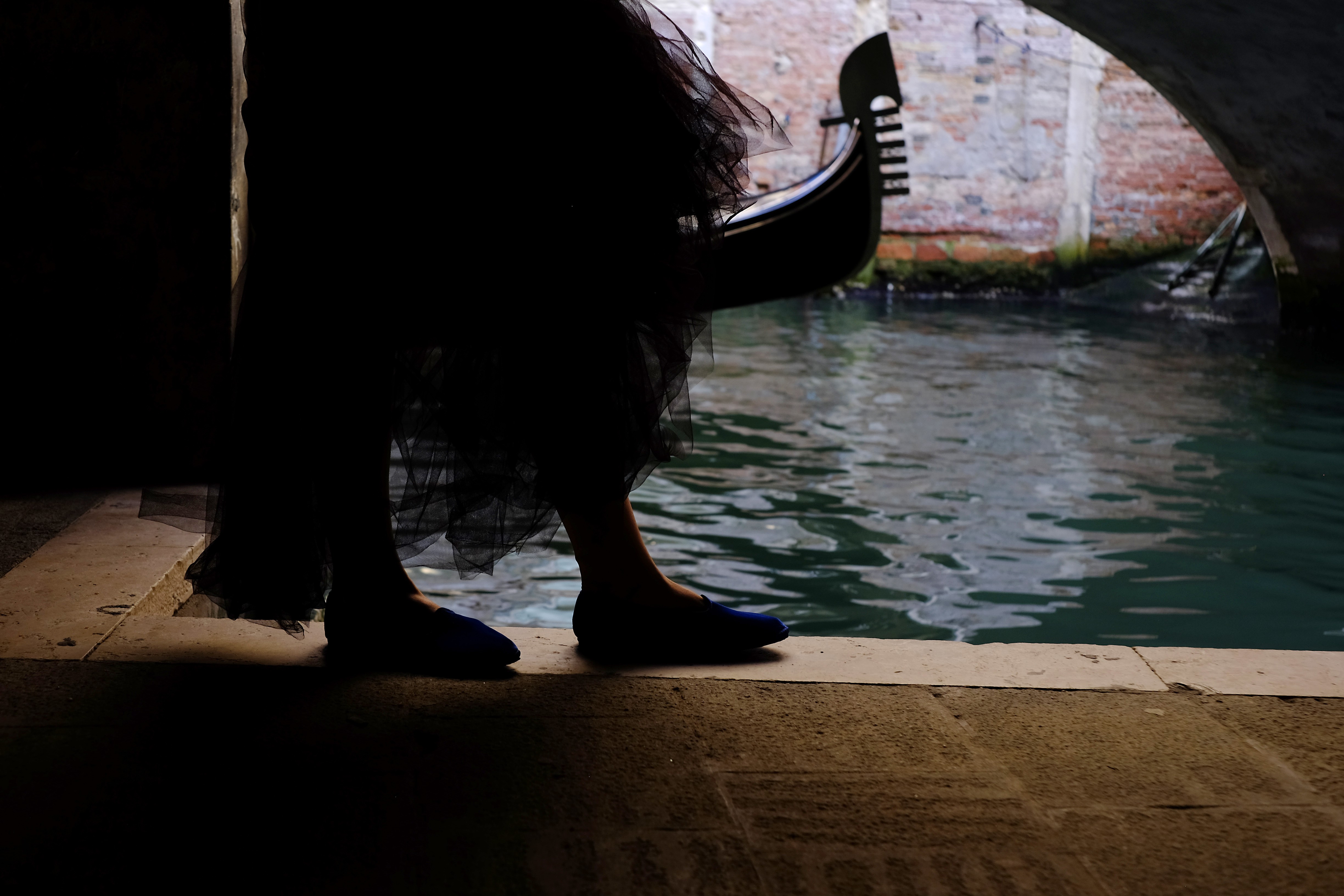 Piedàterre
The authentic Venetian furlane (a supple shoe in velvet with a sole made of recycled bicycle tyres) are becoming increasingly rare.
Luckily, a few Friulians, like Alessandra and Renato, carry on the tradition in Venice, making this unique shoe according to the rules of art and with the help from other Friulian families. They opened their shop, Piedàterre, shortly after World War II, nearby the Ponto di Rialto where it is still located today.
Perhaps, the key to their success lies within their respect for tradition and local savoir-faire as well as their openness to sustainable and innovative methods, making them a respected and modern family company. The whole production is handmade in recycled materials of high quality; it is not surprising that the Venetian slipper from this very workshop has seduced the whole world.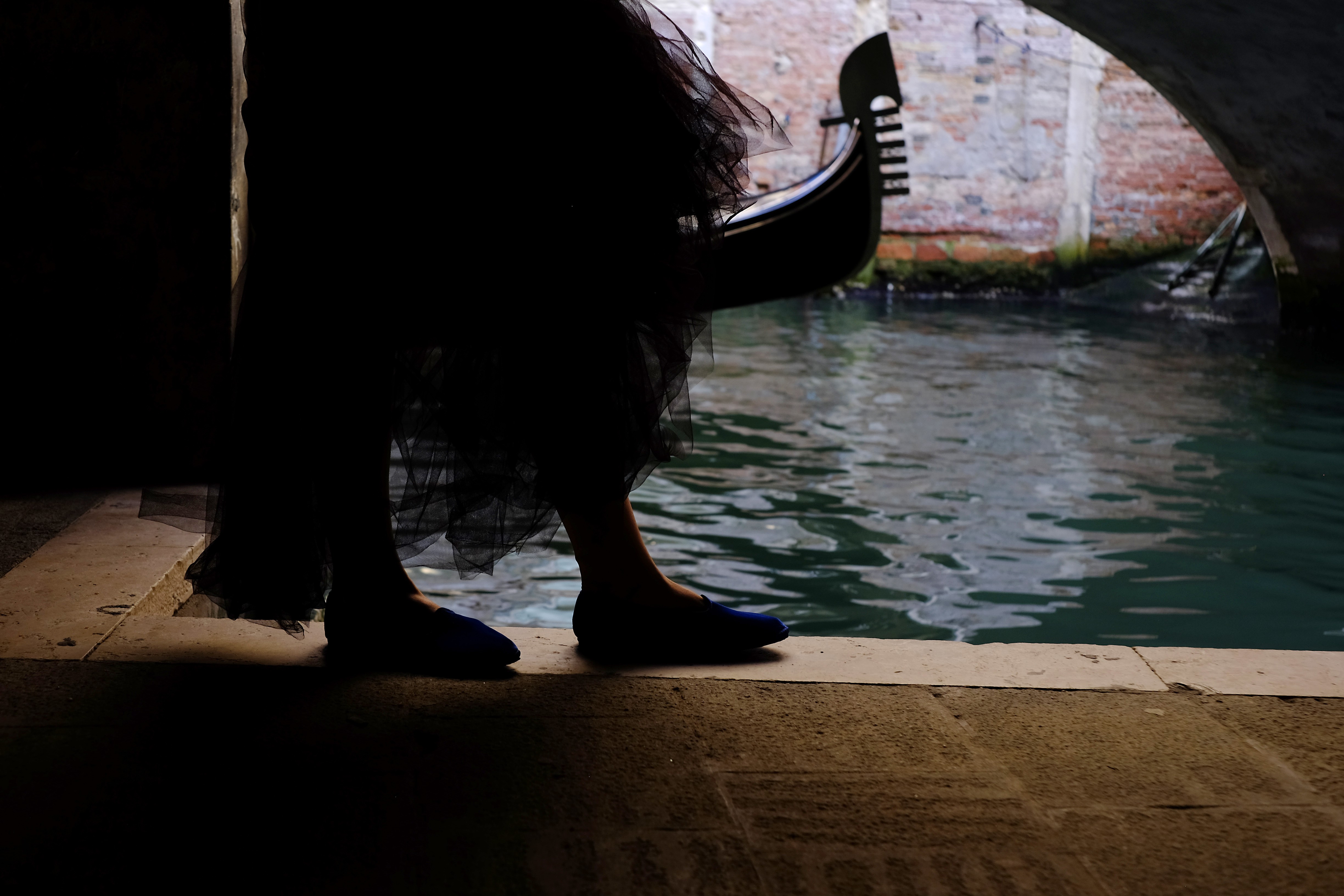 PIEDÀTERRE
Handmade in Venice, Italy.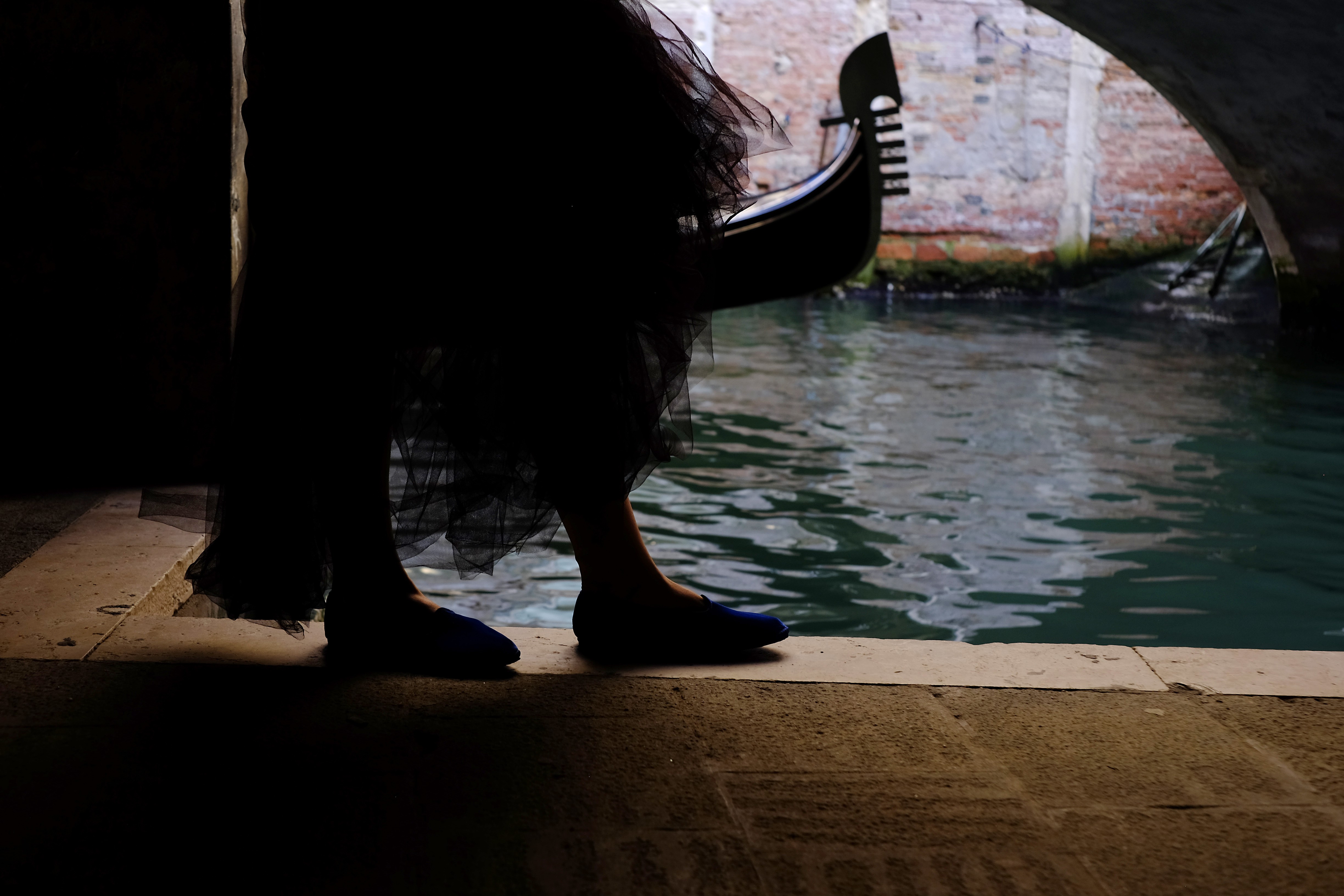 PIEDÀTERRE
Slippers without a distinctive right or left with an upper in velvet and a sole made from recycled bicycle tires, lining in cotton canvas.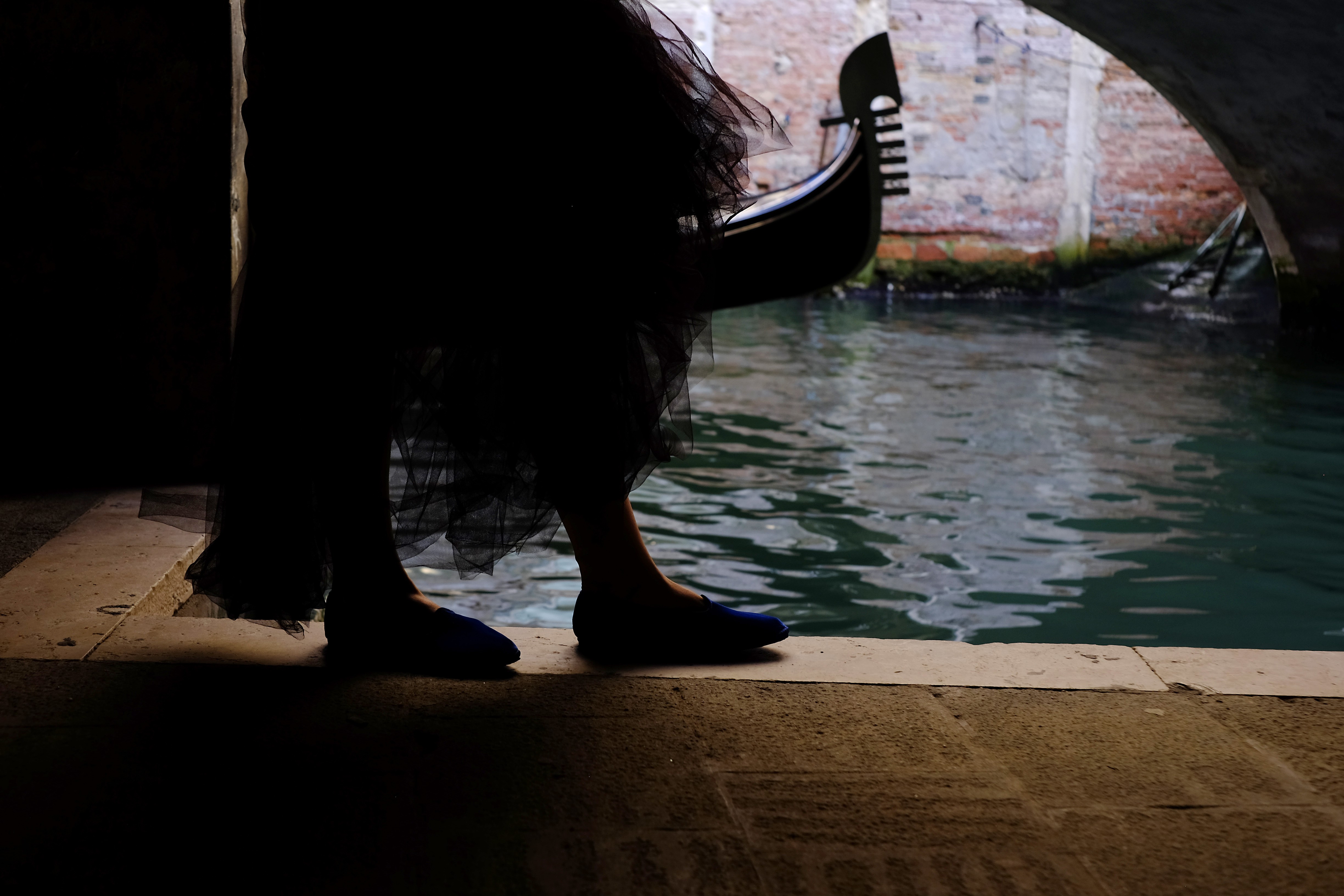 PIEDÀTERRE
 

Europe

 

UK

 

US women

 

US men 

 

Cm   

 

Inches     

35

2 1/2

5 1/2

4

22.8

9

36
3 1/2
6 1/2
5
23.5
9 1/4
37

4

7 1/2

6

23.8

9 3/8

38
5
8
6 1/2
24.5
9 5/8
39

6

8 1/2

7 1/2

25.1

9 7/8

40
6 1/2
9 1/2
8
25.4
10
41

7

10

8 1/2

25.7

10 1/8

42
7 1/2
11
9
26
10 1/4
43

8 1/2

12

10 1/2

26.7

10 1/2

44
9 1/2
13
11 1/2
27.3
10 3/4
45

10 1/2

14

12 1/2

27.9

11
The lenght may vary a few millimeters as every shoe is unique and handmade.
The Venetian furlane speaks an international language. They are the product of their unique and cosmopolitan city, a meeting between the East and West, in a rich cultural mix marked by the advanced Venetian civilization that shines from its history, power and taste for the pleasures in life.    
This typical slipper called friulane or furlane (from the neighboring region of Friuli) started out as a modest shoe worn by farmers in the north-eastern part of Friuli which was later adopted by the Venetian gondoliers for their non-slip character thanks to its sole made of tire. Because of its rich history, its practical features and beautiful design, the furlane stands strong and has today, become a cult piece.
Was it perhaps Venice that invented the slipper? In any case, it was the furlane that has given it international fame and made it an essential. The furlane are to Venice what the espadrilles are to Catalonia, an institution and a symbol of the city.  
You can still find them today, in black velvet, on the feet of orchestra conductors at La Fenice and the experienced amateurs frequenting this high place of art. Numerous poets and famous artists have adopted them just like elegant locals for the unique comfort and style of the furlane, this sensation you get from feeling the vibrations of the ground and the water passing through Venice under your feet.
The furlane combine beauty and purity, and the shimmering colors of the precious velvet give them an air of luxury. Though they emerged from poverty and hardship, their design echoes with the prosperity and splendor of the 18th century Venice.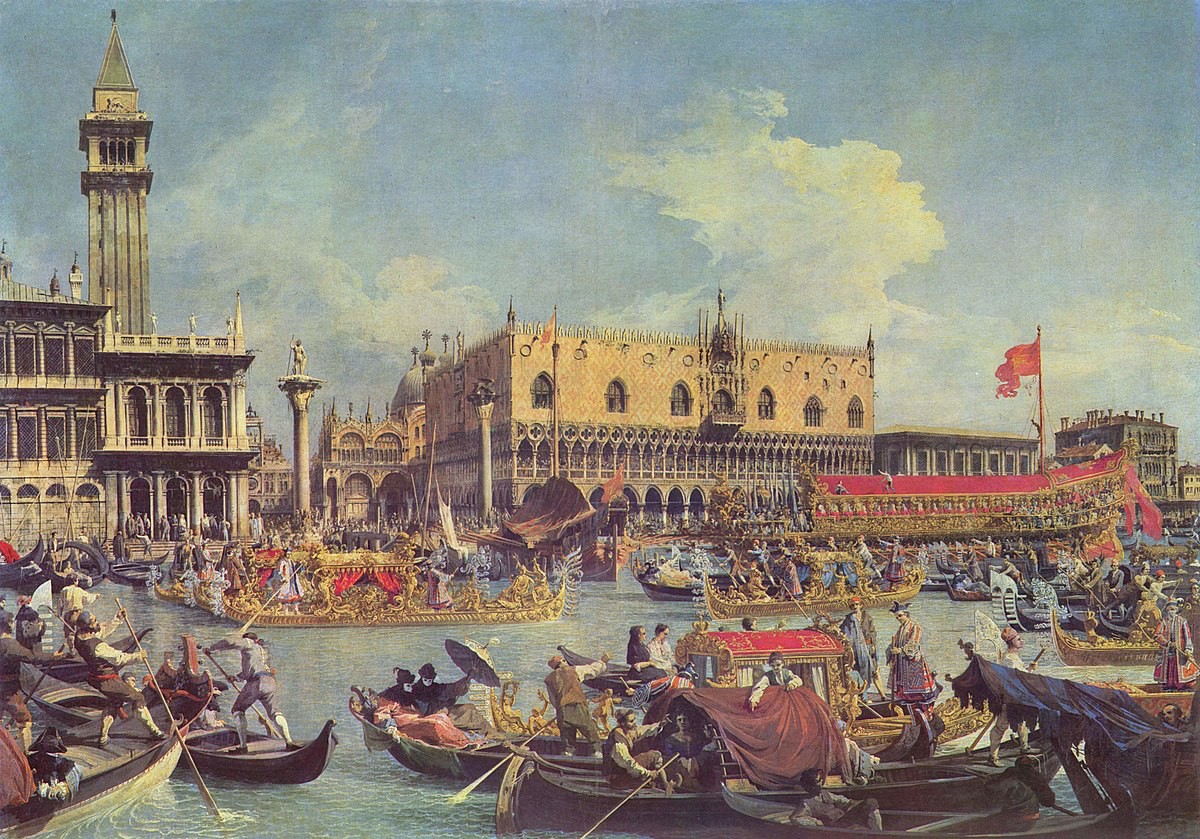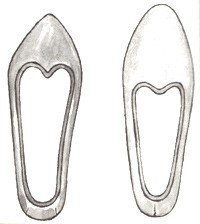 In the 19th century, a wave of poverty hit the countryside of Friuli and the wild mountains surrounding. This is the context in which the "scarpez" aka the furlane, were created, "a symbol of a survival economy, of resistance and dignity". During these poor times, it was the women who started making these shoes from recycled materials but with a lot of care and attention to details. This shoemaking tradition eventually became part of the region, and the practical and sustainable features of the furlane make them incomparable.
After the countrymen of Friuli, the gondoliers were the first devotees and adopted them because of their non-slip character, ideal for this profession as they guaranteed stability and didn't damage the precious paintworks of the gondolas, symbols of la Serenissima.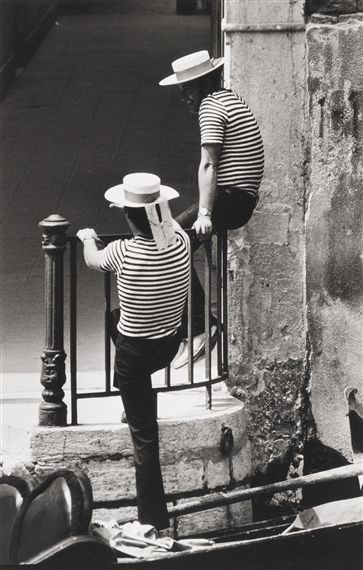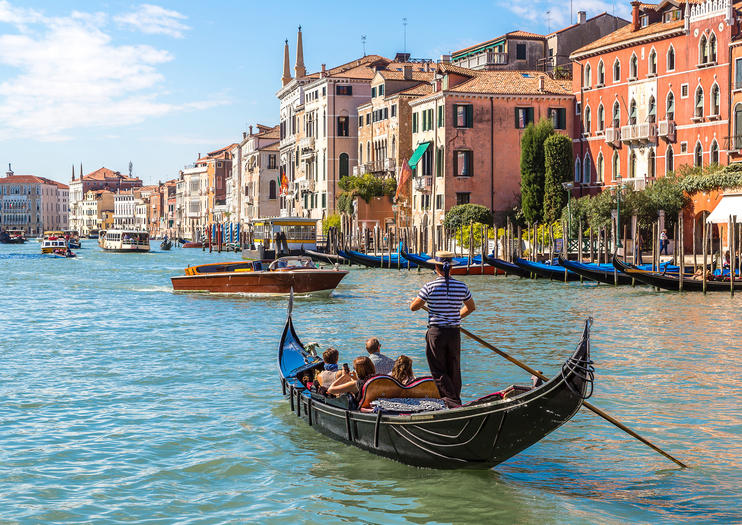 After World War I, the poverty was so striking that the furlane experienced a new upswing in a context where nothing was wasted; old bike tires were recycled to make the soles as it was a waterproof and resistant material, jute bags for grains were used for the padding. For the upper, old clothes and textiles were applied. And so, this inexpensive shoe, accessible to everyone, replaced the unaffordable leather shoe.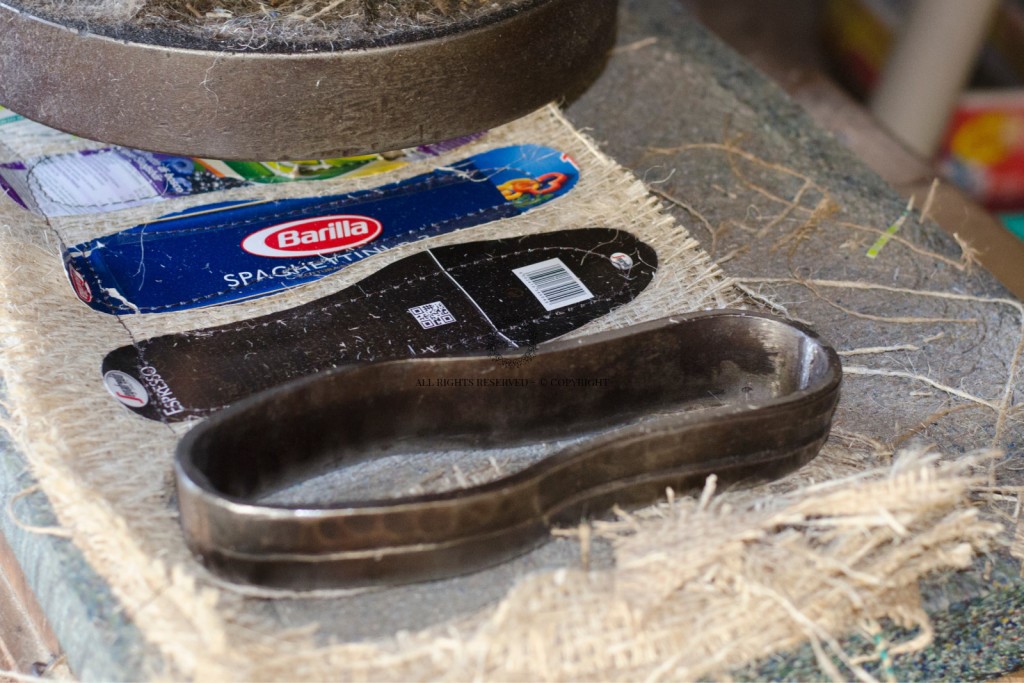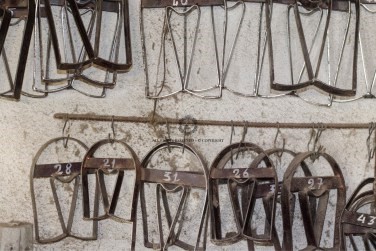 Once again, the delicacy and originality of the furlane quickly made it a shoe desired beyond Venice.
And so, the country people of Friuli transformed into tireless salesmen roaming the squares and alleys of the Floating City, with large baskets over their shoulders, selling this charming shoe. deTOUJOURS went looking for it at its source, at the foot of the Ponte di Rialto where the municipality of Venice assigned a spot for a Friulian to open his shop, so long ago. Piedàterre, our manufacturer and the number one furlane reference of Venice.
From now on, the furlane, of all colors, will accompany you, every season, year after year, as summer sandals and winter slippers.