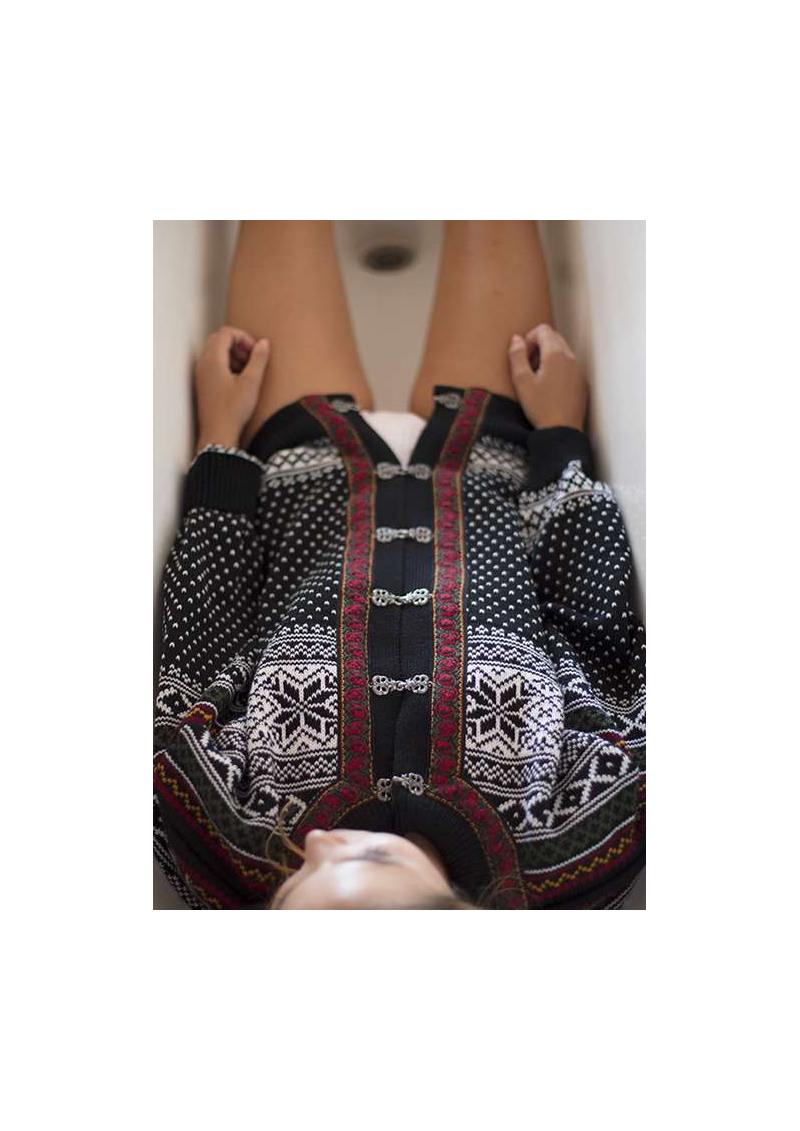  
 
The Traditional Norwegian cardigan
This classic Norwegian jumper is made of 100% pure new worsted wool and with genuine Norwegian tin buckles and nice woven 4-color edging/piping. 
Big unisex fit. We recommend that you choose a size smaller than your regular size if you want a tighter, more feminine fit.
Please check out the size guide.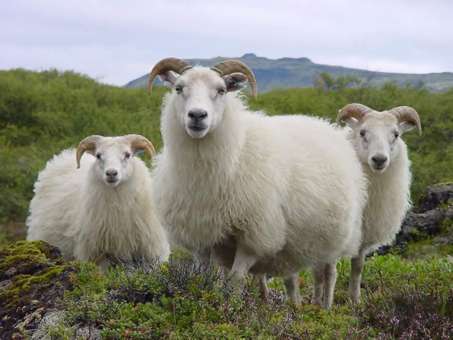 CHARM
CHARM Scandinavien is a Danish company that offers a beautifully chosen collection of quality knitwear from the best Scandinavian craftsmen made from 100% virgin wool.
The company started in the 70's when Charles Madsen, founder, was travelling in Iceland and got the idea to collect the Icelandic wool treasures and to sell them back in Denmark. The company grew quickly and today it includes brands like Gjestal and Norwool.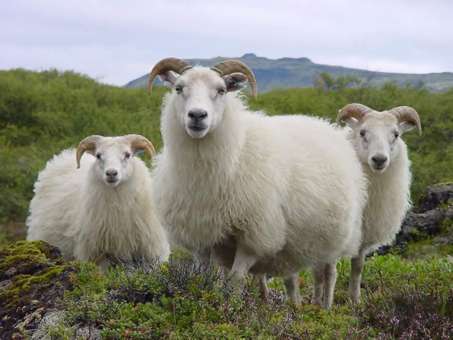 Charm 
The Norwegian jumper is manufactured in Norway by Gjestal Wool-spinning factory.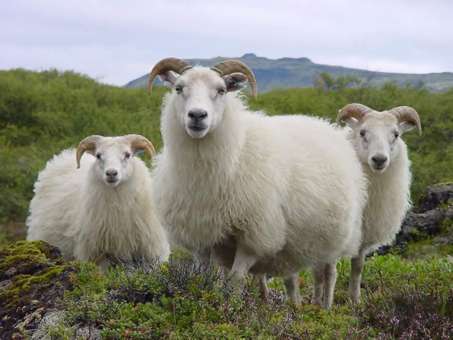 Charm
100% pure worsted wool.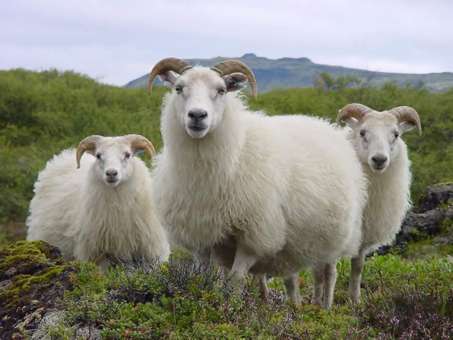 All measurements in cm.
XS
S
M
L
XL
XXL
XXXL
-
- body length
64
66
68
70
72
74
76
 
- width body
50
52
54
58
62
66
70
 

- length sleeve

 

46
47
49
51
53
54
56
MEN'S SIZE
Order the size that he usually fit/uses in men's sizes. If he usually fits between the two sizes, order the smallest size. (rather large mens sizes - not fashion sizes). Real true sizes.. L means "LARGE" ect.
WOMEN'S SIZE
Our sweater sizes are norwegian unisex sizes and they are rather large for women. Please see our size conversion from unisex sizes to normal EU women size when choosing size under each sweater. Example Size:
"XS" corresponds to normal EU women size 36/38
"S" corresponds to normal EU women size 40
"M" corresponds to normal EU women size 42
"L" corresponds to normal EU women size 44/46
"XL" corresponds to normal EU women size 48
"XXL" corresponds to normal EU women size 50/52
"XXXL" corresponds to normal women size 54/58
This sweater comes from the town Bykle in the Setesdal area in Southern Norway and goes by the name lusekofta (lice sweater). The small v-shaped dots are known as the "lusemønster" (lice pattern) after its black and white diagonal check pattern. Most of the wool is in black, grey and white due to the use of un-dyed sheep wool. The lice pattern was believed to protect from evil spirits while the traditional snowflake or flower pattern was said to bring good luck.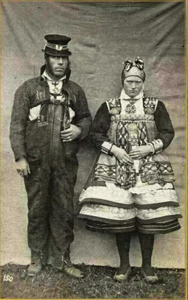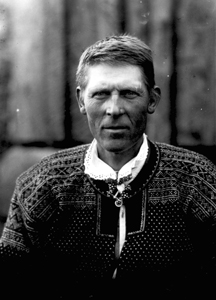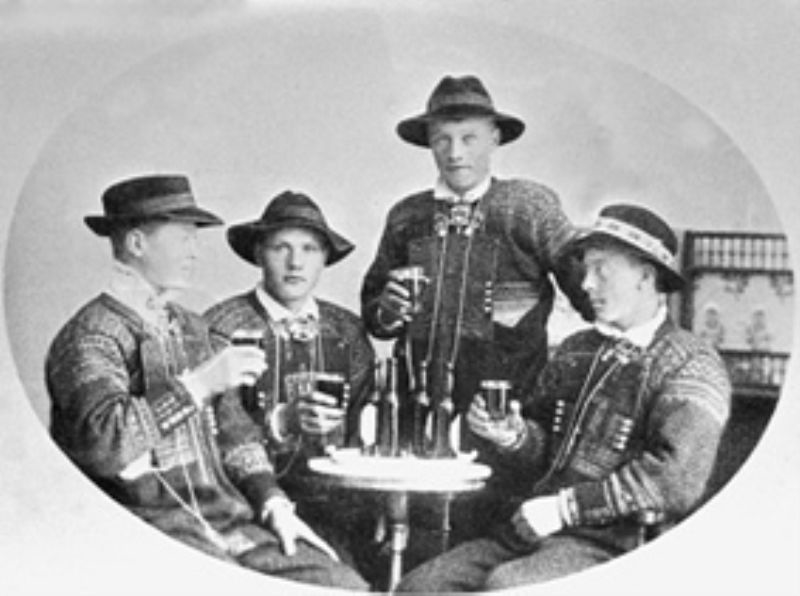 The sweaters are made out of 100% heavy-weight Norwegian wool and its pattern has been knitted for many generations, ever since the beginning of the 19th century. Setesdalen is a very traditional district and its name comes from Setr which means homestead or farm. Every town, "bygde" and larger cities in the Telemark and Setesdal areas of Norway has their own knitting pattern and this style is traditional of the town Bykle.
The lusekofta draws its inspiration from a knitted sweater that was used in the traditional male costume of Setesdalen. The origins of the knitting pattern are unknown but it is thought to be the heritage of very exclusive Norwegian "night shirts" that were knitted in silk. This fashion evolved and the lice pattern was quickly adopted by the working class and the silk replaced by wool. Knitting machines reached Norway very early and so it is believed that a majority of them were machine-made, however, those who could not afford it would knit by hand.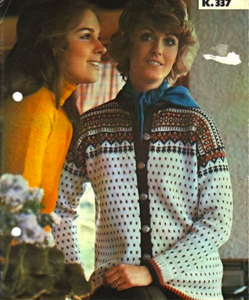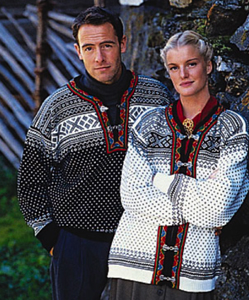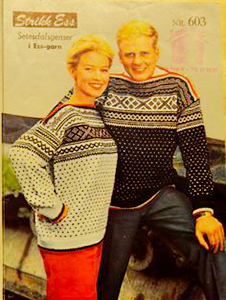 There are two versions; the sweater which is decorated with a few pewter clasps from the neck downward and the open cardigan which was first created in the beginning of the 1930's. Until 1935 it was a garment exclusive to men until women started to wear the sweater as a sports garment and shortly thereafter it was worn equally by both sexes.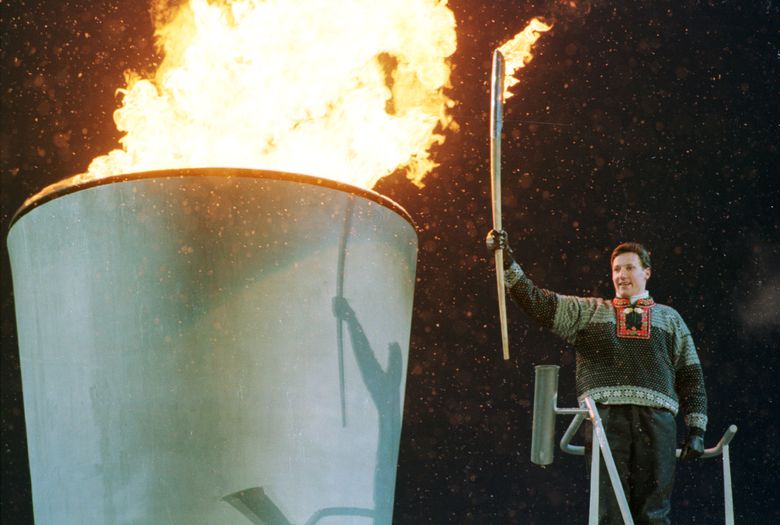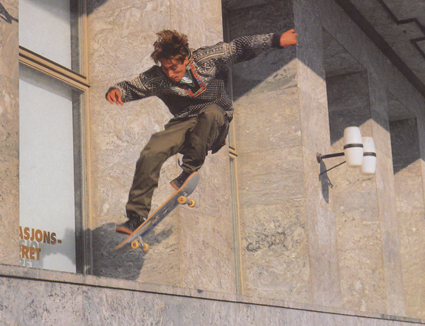 Today the Setesdal sweater is part of the Norwegian cultural heritage and is still worn by many Scandinavians. For instance, the most emblematic moment must be when Crown Prince Haakon of Norway lit the Olympic flame in 1994 for the Winter Olympic Games in Lillehammer, Norway, wearing a lusekofta, giving proof of the Setesdal sweater's timelessness.