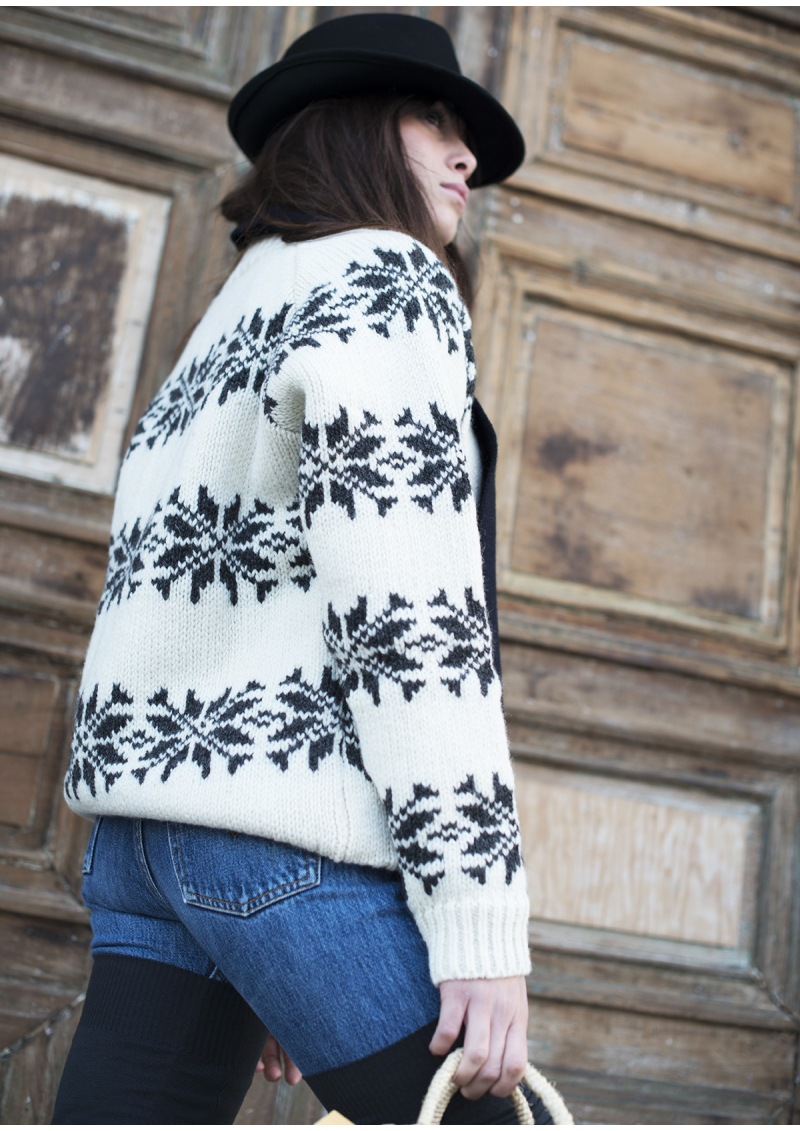  
 
The Traditional Nordic Sweater
Nordic knitted sweater with snowflake pattern allowing for warmth and breathability. Knitted in Norway.
The sizes are generous. If you are hesitating between two sizes, we recommend that you choose a size below your regular size. 
100% pure virgin wool.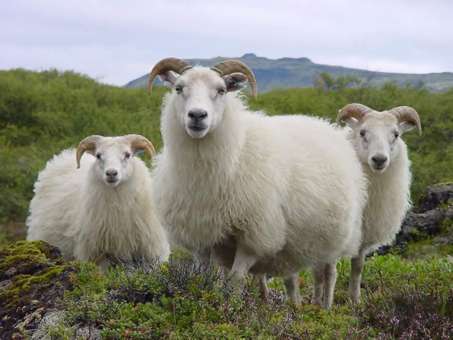 CHARM
CHARM Scandinavien is a Danish company that offers a beautifully chosen collection of quality knitwear from the best Scandinavian craftsmen made from 100% virgin wool.
The company started in the 70's when Charles Madsen, founder, was travelling in Iceland and got the idea to collect the Icelandic wool treasures and to sell them back in Denmark. The company grew quickly and today it includes brands like Gjestal and Norwool.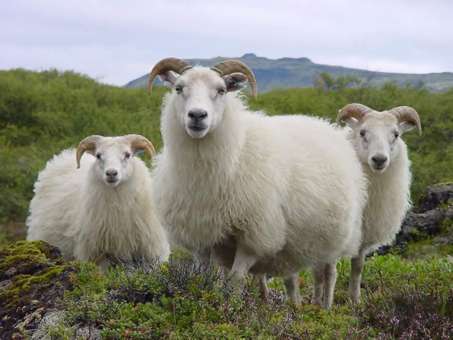 Charm
Made in Norway's best wool spinning mills in Gjestal, Oltedalen.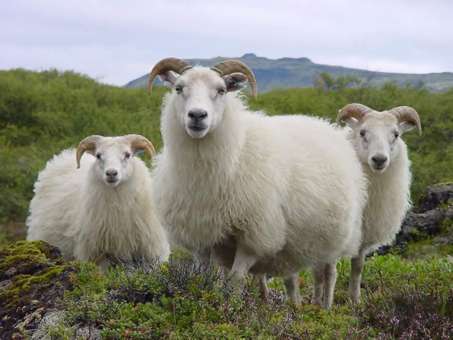 Charm
Made from heavy 3 gage wool yarn of 100% Norwegian wool.  
This snowflake sweater is a true symbol of the Nordic countries. Very early on, the Nordic people developed special knitting skills and wool care because of the cold climate that demanded quality material and craftmanship. The Vikings were already using wool for the sails of their ships but at the end of the 4th century, it was a bishop from Hólar in northern Iceland who started an organized production of woolen fabrics to support his parish. Ever since, the Nordic wool, incredibly warm and isolated, has become a synonym for quality and benefits from a worldwide reputation.
Today this sweater with its geometric patterns (such as snowflakes, stars and flowers) plays a big role in the Nordic folklore and have been knitted for several centuries. The patterns are in fact symbols of protection and good luck that were believed to protect the person who wore it. Originally, the woolen cloths were made almost exclusively in white, grey, brown and black which are the natural colors of the sheep.
During the 20's, Nordic women were experimenting with more easily manipulated knitting techniques after a series of magazines encouraged them to make their own clothes in order to save money. The success was immediate, and knitting is still today an important part of the Nordic culture. These techniques, which are still used today, give a soft, voluminous and warm knitting.
In the following years, the quality, patterns and cut of this sweater have seduced the whole world. The 50's made it a trend, the 70's, the archetype of knitwear and today it has become a basic, a must-have for both men and women when confronting the cold.