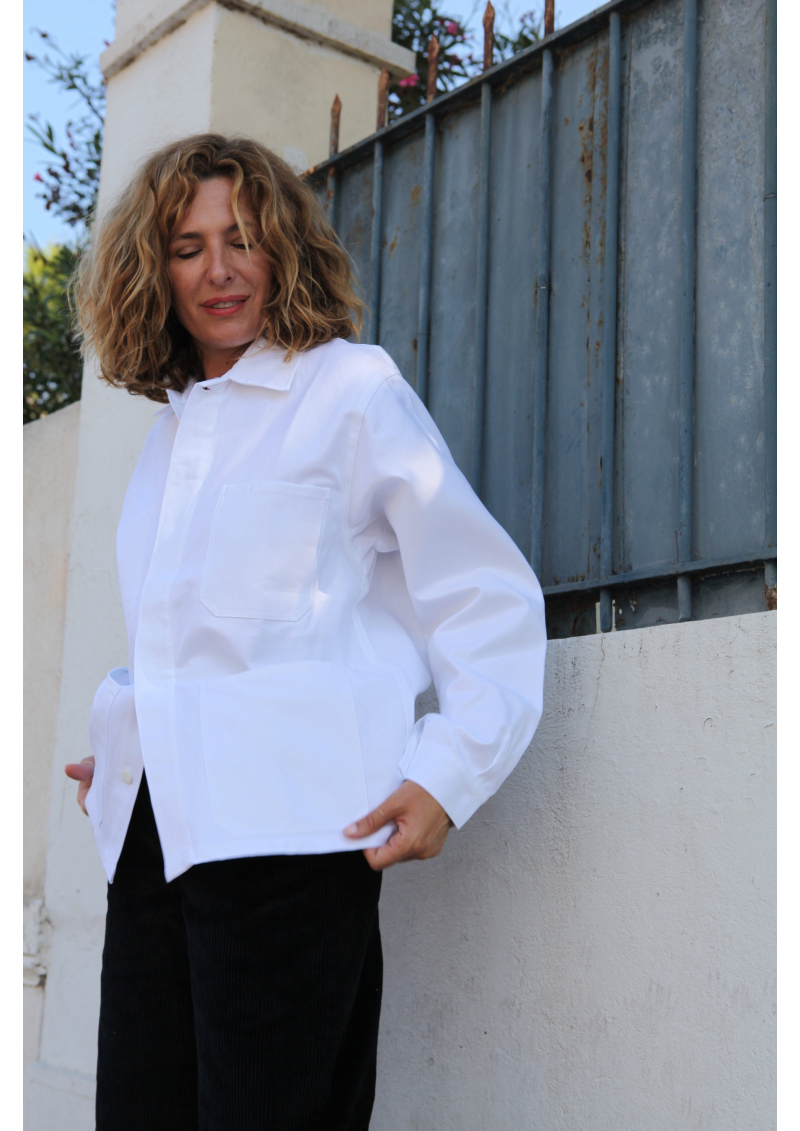  
Work Jacket in Light Cotton
The summer version of the authentic work jacket by Adolphe Lafont in light cotton. Original design dating back to 1844.
Colours: Blue or white.
Gender: Unisex.
Material: 100% twilled cotton 300g.
The genuine work coat by Adolphe Lafont, summer version in light cotton. Original pattern dating back to 1896.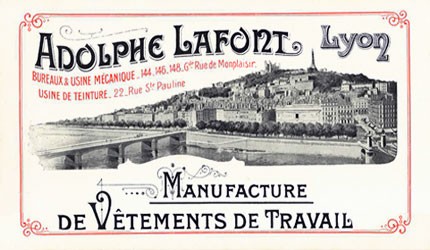 Lafont
Since 1844 LAFONT has been an integral part of French workwear, providing clothing for métiers as varied as carpentery, stonemasonry and car mechanics.  The brand specializes in the provision of safe and durable, yet comfortable and stylish workwear, to companies and craftsmen across a wide range of industries.
Dedicated quality control teams carry out numerous controls at every key stage of the manufacturing process, from the design stage (pattern making) to tailoring of the finished product.
Lafont retains the undisputed paternity of the authentic working blue.
Hijacked early on by aristocrats who wore LAFONT's overalls while pruning their rosebushes, or hip New York freaks from the 70s, or Sophie Marceau in "La Boum", or Coluche onstage, Lafont is the happy owner of timeless cuts patterns. "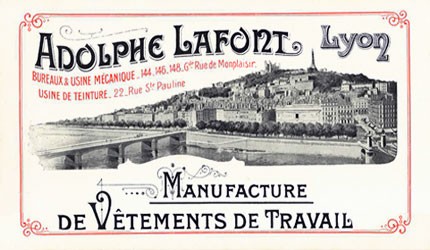 LAFONT
Spread collar - Visible button closing - Flat-felled seams on sleeves - Cuffs with button closing - 1 interfaced breast pocket - 1 inside pocket - 2 lower pockets - Double stitched seams throughout.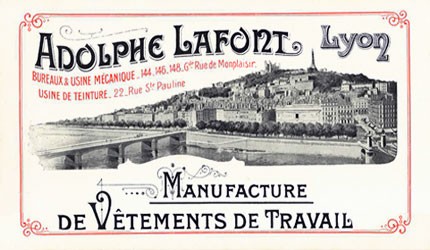 LAFONT
100% cotton 300g. Twilled weaving. Machine washable at 95C. Very hard-wearing, the more it washes the suppler and more comfortable it gets.
In France, workwear manufacturing expanded at the end of the 17th century in response to the rapid development of industry. Work clothes were then made of cotton threads woven in different ways to produce corduroy, satin and moleskin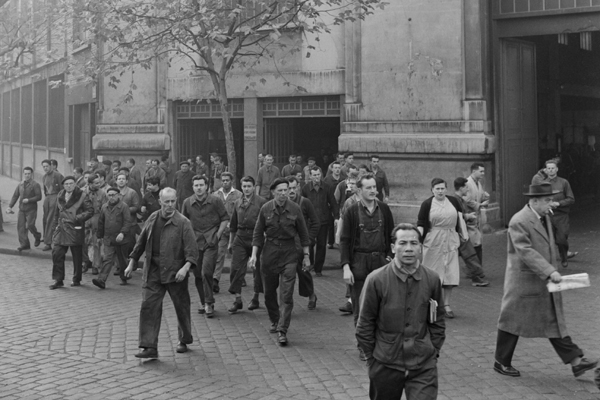 This jacket is the archetype of workwear, widely worn in factories at the end of the 19th century and invented by Adolphe Lafont in 1844 who became the supplier of all of Europe.
Designed to be comfortable, resistant and easy to wash, it improved the working conditions for countless hard workers. As jeans became the uniform of the American factory worker, the blue work jacket quickly became the standard work uniform in Europe.
You buy this kind of jacket once in your life to keep forever, and it only gets more beautiful with age as the fabric softens and the colour fades. In white, its solid cotton quality allows it to stay immaculate for a long time. This jacket is simply made to last and to be washed over and over again.
Today, it represents a cult item that is sold across vintage shops all over the world (the older it is the higher the price), from Saint-Ouen in Paris to London, New York and Los Angeles, Tokyo and Seoul. Besides industrial work, this is the ideal every day jacket and the source of inspiration for men's fashion with its elegant straight cut and spread collar.