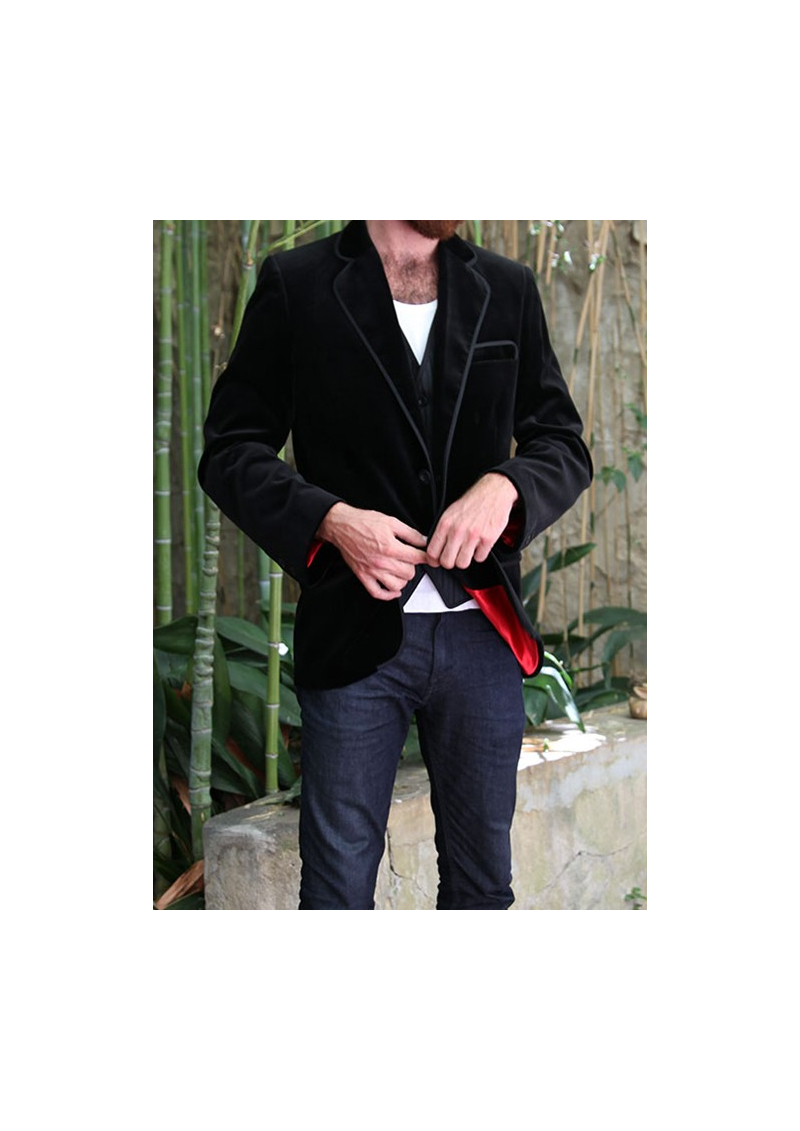  
 
The Legendary Gardian Jacket from Provence
The gardian jacket, in palatine velvet is the formal attire for the elegant horsemenof Camargue.
Gender: men's cut or women's cut (slightly gathered at the back)
Fabric: black palatine velvet, lined with red satin or blue velvet with black lining
Sizes: from 32 to 48 in women's sizes, from 46 to 64 in men's sizes
Size advice: Choose your normal size! Choose the men's version for a straighter cut
Refer to the size guide below.
This product is currently out of stock.
The COVID-19 context has slowed down the permanent restocking and manufacturing processes of some of our references. The Gardian jacket is in production with an expected delivery mid August. You can still place an order and we will make sure to ship it to you as soon as possible. Please contact us at contact@detoujours.com  for any further information.
The gardian jacket, in palatine velvet is the formal attire for the elegant horse riders of Camargue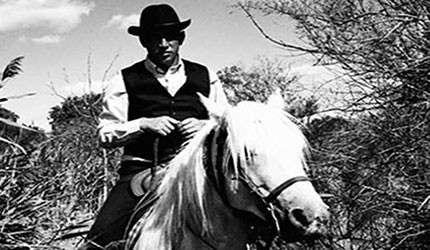 Les indiennes de Nîmes
Les Indiennes de Nimes continue the tradition started with the import of textiles into southern France by the India Company in the 18th century.  Later local weavers in Avignon took up the manufacture and today, Les Indiennes de Nimes are combining traditional know-how with original archive patterns to keep alive the Camargue textile heritage, especially in local feria festivals.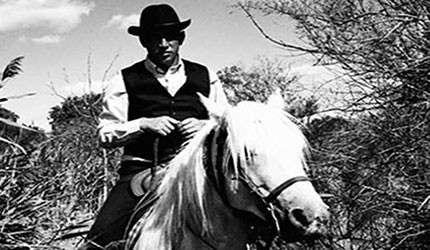 LES INDIENNES DE NÎMES
Gardian jacket or "manadier" jacket (equivalent gaucho) is worn by the horse riders of Camargue.
"Soutache" jacket : piping on lapel, collar and pockets (originally called soutache).
Red satin lining. Tailored jacket for an elegant figure.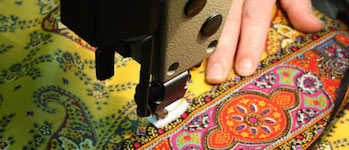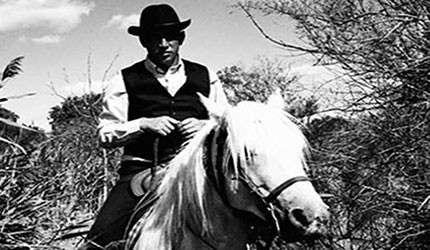 LES INDIENNES DE NÎMES
Amiens velvet, also known as Palatine velvet, 100% cotton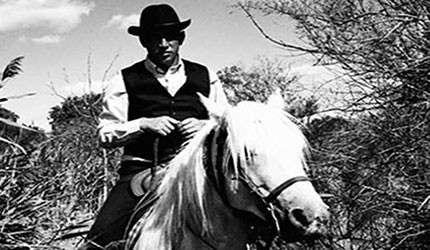 LES INDIENNES DE NIMES
All sizes are in centimetres. 
JACKET WOMEN
| size | chest in cm |
| --- | --- |
| 34 | 78-82 |
| 36 | 82-86 |
| 38 | 86-90 |
| 40 | 90-94 |
| 42 | 94-98 |
| 44 | 98-102 |
| 46 | 102-106 |
| 48 | 106-110 |
JACKET MEN
| size | chest in cm |
| --- | --- |
| 42 | 81-84 |
| 44 | 85-88 |
| 46 | 89-92 |
| 48 | 93-96 |
| 50 | 97-100 |
| 52 | 101-104 |
| 54 | 105-108 |
| 56 | 109-112 |
| 58 | 113-116 |
| 60 | 117-120 |
| 62 | 121-124 |
| 64 | 125-128 |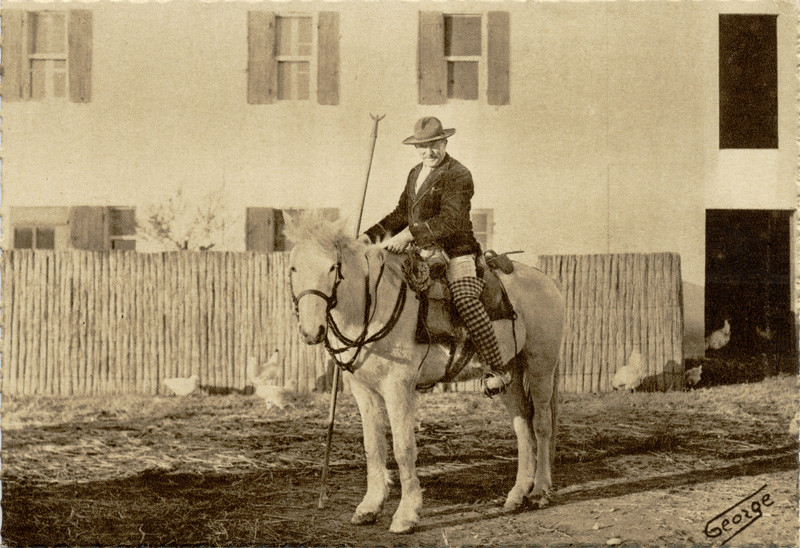 Here it is, THE jacket in black palatal velvet worn by the elegant horsemen of Provence, the "gardians", who guard the herds of semi-wild bulls and horses in the Camargue. Its cut and fabric, despite age, never betray the majestic posture of its proficient rider of arenas and great spaces.
For the connoisseur, the number one velvet jacket is without any doubt, the gardian jacket. It is a must-have for every aesthete with a love for Provence, from Inès de la Fressange to Caroline de Hanovre and Christian Lacroix. Its cut is clean, perfectly fitted and timeless, and its shoulders remind us of those of Heidi Slimane's designs for Dior Homme. This Camargue piece, a perpetual source of inspiration to designers, is in its original design at deToujours, still manufactured according to the traditional methods steeped in the culture of Provence.
We owe it to the the Marquis Folco de Baroncelli-Javon, born into a Florentine family living in the Venaissin county in the 15th century, for the adoption of this jacket by the Camargue horsemen. As he granted his letters of nobility to the gardians, he chose this jacket for them, cut like a tuxedo, so that they would be the most beautiful men in the feast of St. George, their patron saint.