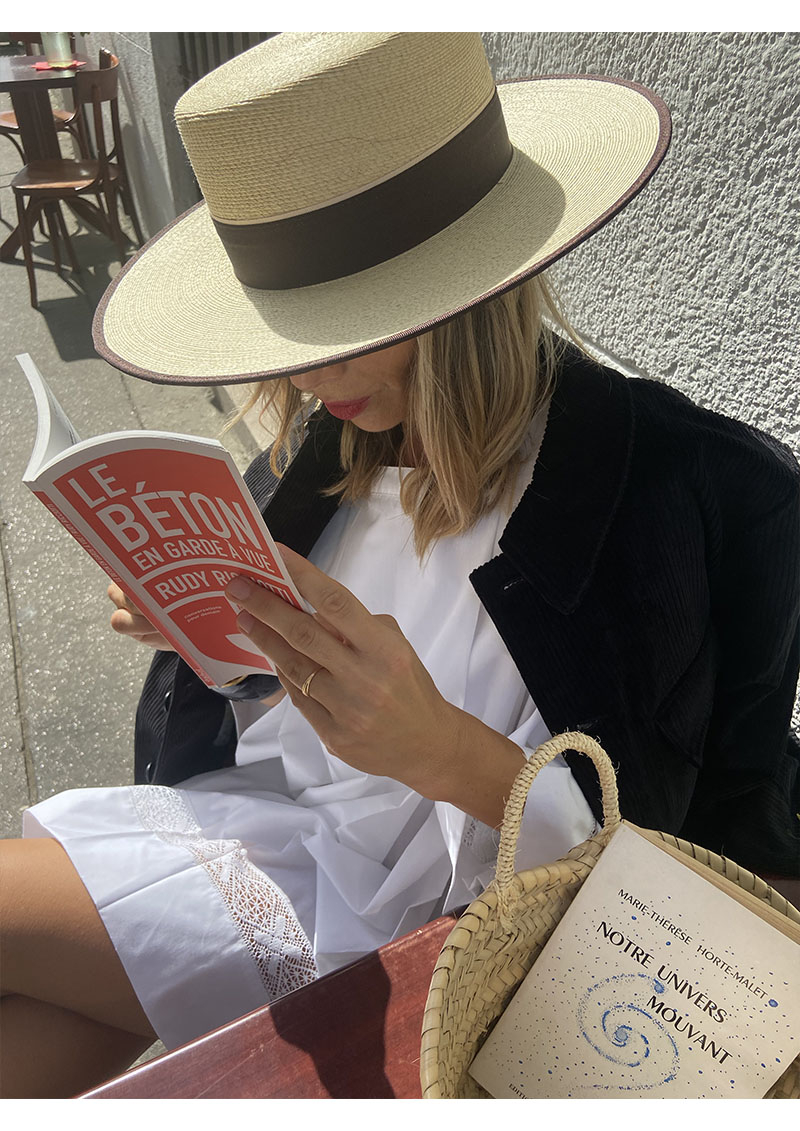  
 
The Andalusian straw hat
The Cordobes hat made of very fine straw, hand-woven and handcrafted in Spain. 
9.5 cm crown height, 9.5 cm brim width and eco-leather inner pad.
On-demand manufacturing.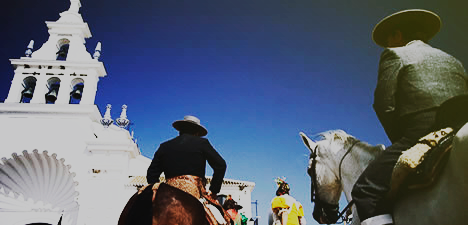 Artisanat andalou
This Spanish workshop is historic, the inheritor of the know-how of a region with an exceptional legacy, the one of horsemen and bullfighters. A specialist in Andalusian craftsmanship, our manufacturer celebrates the regional tradition, from Cordoba to Seville, using the highest quality materials.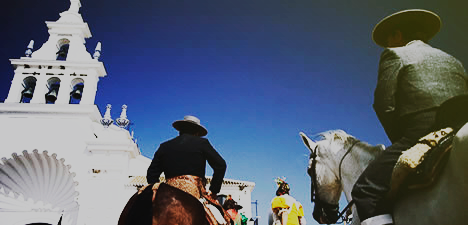 In case of stains, wipe with a cloth soaked in warm water mixed with a non-aggressive synthetic detergent, the best being Marseille soap.
- Stains: remove the stain by brushing lightly with a cloth. If the stain does not come out, use a face wipe or baby wipe, they are usually quite effective.
- Grease stain: add a few drops of ammoniac. This should be done especially on the inside (large fabric grain).
- Large stains: rub with a cloth soaked in a paste of oxygenated water and talcum powder or soapstone. Leave the mixture to act for a few minutes before gently brushing the paste away with a soft brush. Then rinse with a cloth soaked in water.
Caution: Do not over-wet a straw hat, it may shrink!
When you are not wearing your hat, simply place it on a flat surface upside down on the cap. Putting it on the edges can cause deformation. During the winter, you can even store it in a hat box filled with tissue paper to protect it from dust.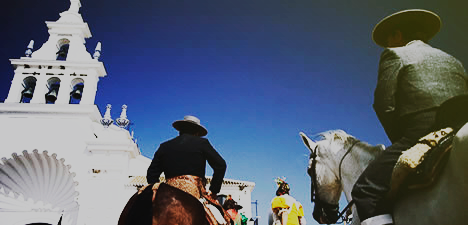 From size 54 to 61. 
If you want to know your hat size, you should measure your head size in centimeters with a measuring tape.
A piece of string or tape (non-stretchable) can be held around the head and then measured.
Hold the tape measure comfortably, as you would like your hat to fit.
Measure around your head where the hat would rest, normally 1cm above the eyebrows and ears.
If your measurement falls between two sizes we strongly recommend choosing the larger of the two sizes
| | | | | |
| --- | --- | --- | --- | --- |
| SIZE | S | M | L | XL |
| Size in cm |  54 - 55 | 56 - 57  |  58 - 59  | 60 - 61 |
|  US size |  6.3/4 - 6.7/8 |  7 - 7.1/8 |  7.1/4 - 7.3/8 |  7.1/2 - 7.5/8 |
|  UK size |  21 - 21.1/2 |  22 - 22.1/2  |  22.3/4 - 23 |  23.1/2 -24 |

Why is it that the Andalusian hat instantly gives its wearer a deep and sensual air? It is surely because of its history, filled with passion, that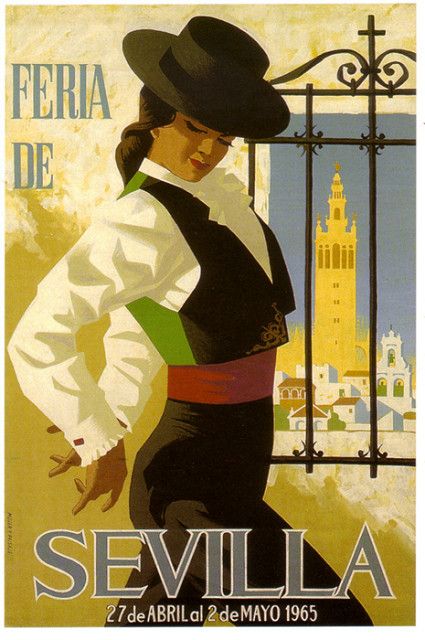 embraces a whole culture.
The origins of the Cordovan or Andalusian, hat is not certain, but the first traces of this style go back to the 17th century, to drawings suggesting that this hat was originally worn by day laborers in Andalusia, Spain. Its birthplace is the mythical Córdoba, a dream with the scents of East and West in a harmonious blend, after which the hat was named. 
It is known in its classic black felt shape with a flat top and wide brim. It is designed to protect workers from the sun and rain. This style continued throughout the 19th and 20th centuries, and eventually became an integral part of the traditional Andalusian costume and a mark of elegance. It became an essential part of the wardrobe of flamenco dancers and bullfighters.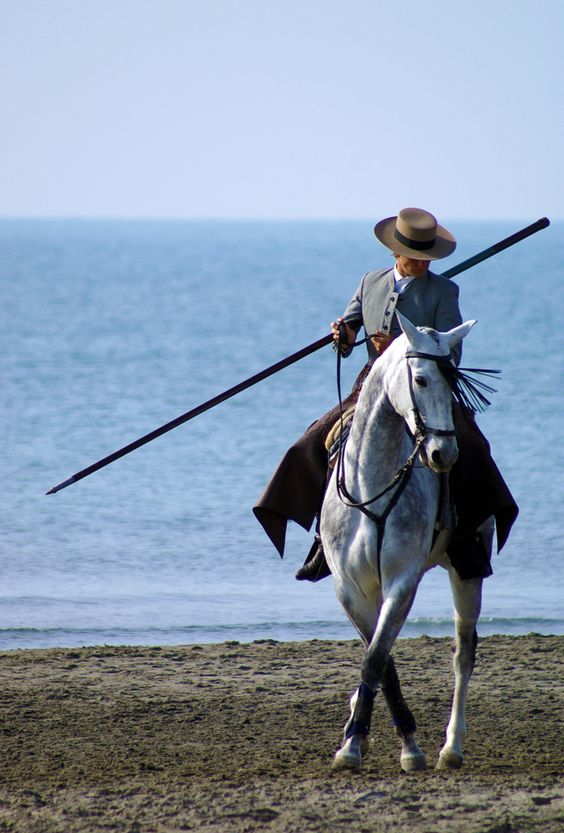 As bullfighting was a historical tradition in Cordoba, it was there that a first group adopted it before everyone else : the Andalusian hat was the hat of the "rejoneadores", the horsemen who fight on horseback, such as Manolete, Antonio Bienvenida, and Antonio Cañero, who was so identified with the Cordobés hat that he sometimes took the name of "cañero". Female matadors also played it up, such as Conchita Cintron. Juanito Valderrama, the flamenco singer, and Soledad Miralles, the dancer, were also figures who left their mark on the history of this headgear forever. This is also the case of Julio Romero de Torres, the artist who portrayed this hat in his paintings such as "¡Mira qué bonita era! "from 1895.
Everyone knows this hat's most illustrative adherent, Zorro, who was first portrayed in cinema by Douglas Fairbanks in 1920. John Lennon also wore it for the first visit of the Beatles in Spain in 1965 and kept it in his wardrobe for a long time.  

deTOUJOURS now presents it in a straw variation. Lighter than the felt one, easier to wear in the summer, under the overwhelming heat of Andalusia. It is entirely hand-woven in Spain, from a very thin, yet extremely resistant straw. The know-how of our master hatmaker combines all the functions and qualities of this extraordinary hat: practicality, because it protects from the sun and the elements, but also elegance thanks to the noble way it is worn. Its lightness does not detract from its rigidity, and it is ideal for wearing on horseback, in the arena, on a terrace or over an elegant, well-fitted suit or well-fitted 501 Levis jeans. In the garden, or on the beach, it does its job and doesn't get creased. 
Women have played with this accessory through the years, without forgetting its symbolic origins, such as Dree Vreeland and Ava Gardner who glorified the Cordovan hat in the 60's, and the beautiful Bo Derek did too, in Bolero, 1984 or again, Madonna on the cover of "La Isla Bonita" in 1986… To the celebrities of today, like Anjelica Huston, Paz Vega, Sarah Jessica Parker…The fashion world has always been inspired by the perfect combination of coolness and noble pride that the Cordovan hat represents and it reappears now and the again in the collections of famouses houses such as Hermès, Saint Laurent and Ralph Lauren, brushing the line between traditional and rock and beautifully displaying your temperament.