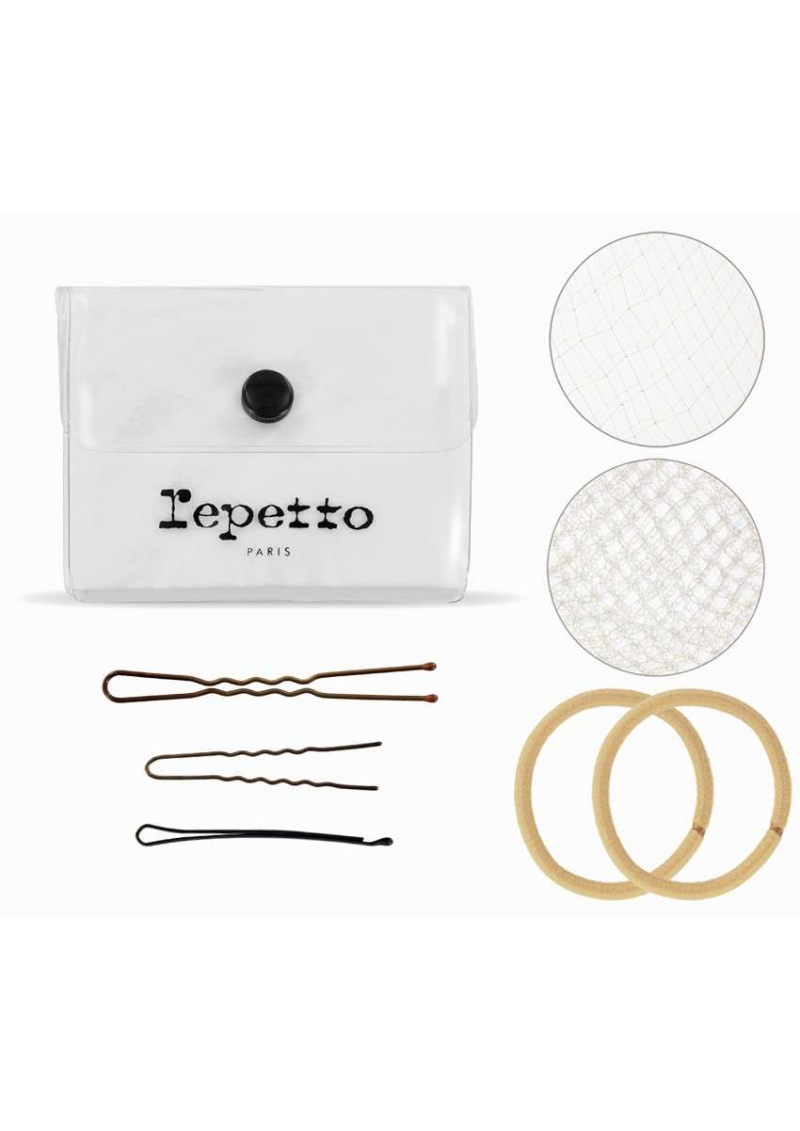  
 
Ballet bun kit
Hair kit with hair accessories for dance bun containing two hairnets, 15 big hairpins (6,8cm), 10 small hairpins (5cm), 4 hairgrips (5cm) and 2 hair elastics. Repetto Paris packaging, manual instruction inside.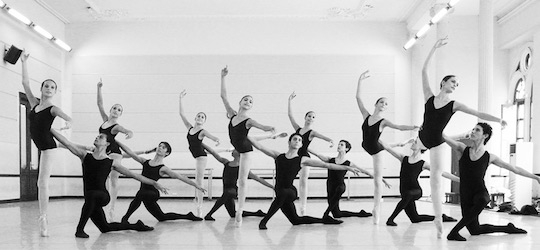 Repetto
In 1947, Rose Repetto creates her first ballet shoes on the advice of her son Roland Petit, in a tiny workshop near the National Opera of Paris.
In 1956, on Brigitte Bardot's request, Rose Repetto creates the "Cendrillon" ballerina and dedicates it to her. For BB, this ballerina will always be a part of her success in Vadim's film "And God Created Woman" from 1956.
Rose Repetto opens her first boutique at 22 Rue de la Paix in Paris in 1959. It becomes the place frequented by the world's prima ballerinas: Bejart, Noureev, Barychnikov, Carolyn Carlson, the Kirov at the 'Folies Bergères', all are supplied with their dancing shoes and garments by Repetto.
With a view to expanding her company, Rose Repetto establishes a factory in Saint Medard d'Excideuil in Dordogne in 1967. Nowadays, the pointe shoes and ballerinas are still made using the famous 'stitch and return' method with the highest skill.
In the 70's, Serge Gainsbourg got fascinated by the "Zizi", a shoes model, created by Rose Repetto for Zizi Jeanmaire her daughter in law. He became the ambassador of the brand.
Repetto is above all the number one reference for dance equipment, especially for ballet, and the supplier of the most prestigious dancers, from top till toe.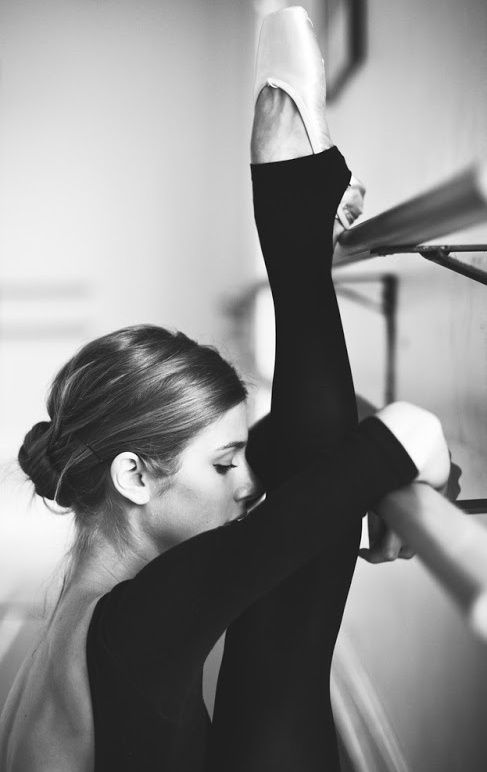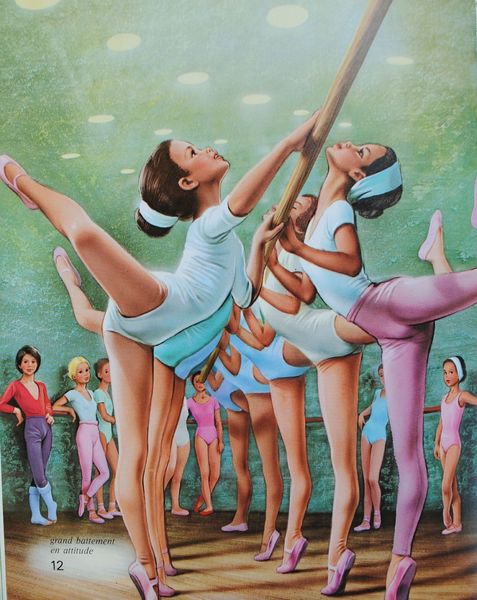 Classical dance has always been a great source of inspiration to fashion designers and the ballerina a symbol of grace and femininity.
Like the ballerina, the bun has become a symbol of elegance, repeatedly copied by the fashion industry but strictly mandatory for a ballet dancer. Despite the loveliness of free-flowing hair, it is not practical in a ballerina world as it covers your face and limits your movements. As a prima ballerina, you therefore learn very early on how to make the perfect bun.
The ballet bun kit contains small and big hairpins, hair elastics and hairnets matching your hair colour, making it invisible and keeping your hair in place when performing.   
Not only ballerinas may benefit from the bun kit but it also represents a practical tool for those looking for an elegant hair style that lasts throughout the day.