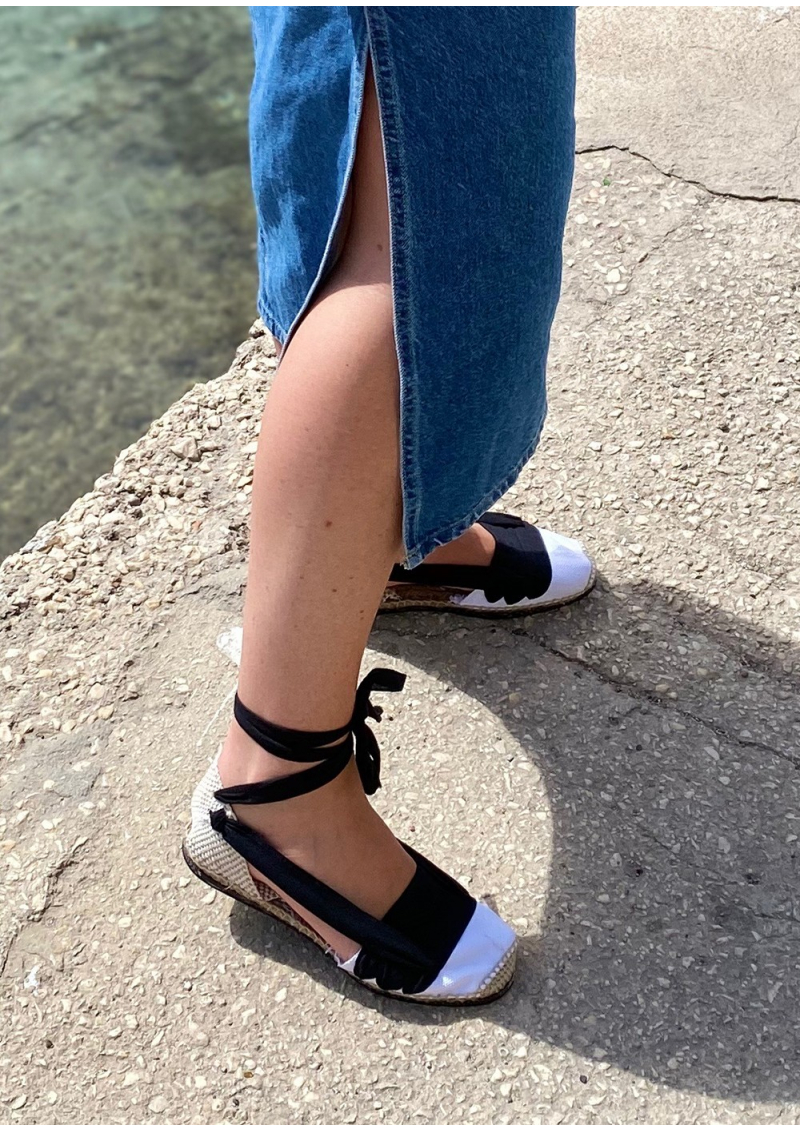  
 
The Espadrilles de Taverner, the Miñoneras
The so-called "miñonera" espadrille from the south part of Catalonia and Aragon, the Taverner or Carreter model handmade in the workshops of La Manual in Barcelona. 
Black laces on white canvas, soles made from jute and rubber from recycled bicycle tires
Available sizes from 36 to 41
We recommend that you choose your regular size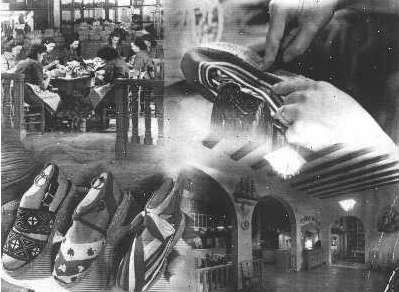 La Manual
La Manual, it is the fashion espadrilles first workshop. Since 1940.
The history of La Manual begins right after the Civil War, when Mrs. Emilia Martinez, a Catalan entrepreneur, came up with the idea of doing something that no one had thought of before: to introduce the traditional espadrille into fashion, a shoe that until then had been used for work, in the countryside or folklore, and even sports, but never before as a fashion element. To make this idea a reality, Emilia bought a small traditional espadrille workshop where she instructed professional espadrille makers to give the espadrille an innovative style, introducing for the first time ever, wedges, heels, embroideries, and other elements.
In 1941, La Manual opened its doors to the public in its workshop on the emblematic Avinyo street, a space that to this day preserves its style, its essence and its craft techniques. Currently, La Manual is the only and last traditional espadrille workshop in Barcelona.
La Manuel kept growing tradition, maintaining the traditional know-how to preserve this culturally related trade. It is the source for most catalan cultural groups espadrilles, as well as for the catalan police holiday dress. They are a reference in their field, and the only who maintain certain traditions, not only in Barcelona, but probably anywhere.
Artists, singers, actors and actresses have passed through the Manual.
Salvador Dali was a recurring client, a fan of the "Pinxo" model. Dali's visits never went unnoticed, the sales clerks at the time said "... look, that eccentric who came to buy the "Pinxos" is now famous and appears on TV..." Salvador Dali was not only a buyer, he also recommended our espadrilles. Dali used to wear his espadrilles all the time, once he caused a sensation at an exhibition in Paris by wearing his espadrilles with a tuxedo suit.
Some devoted fans are Jack Nicholson, Jeanne Moreau, Penélope Cruz, Tyra Banks, Julianne Moore and Raven Symone. Salvador Dalí also used to wear them along with Pope Jean Paul, Oswaldo Guayasamín (perhaps the most eminent master painter and sculptor of Latin America), Queen Silvia of Sweden, Ralph Laurent and Jean-Paul Gaultier.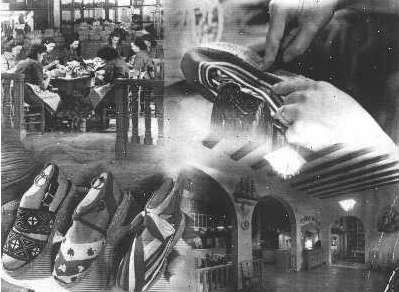 LA MANUAL
Handmade in the workshops of La Manual.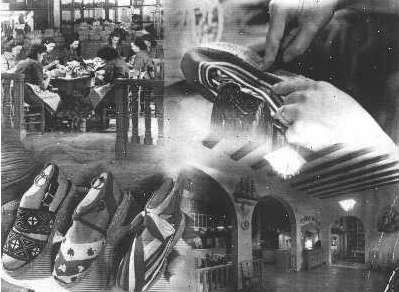 LA MANUAL
Espadrille in cotton canvas, sole in jute and rubber from recycled bicycle tires.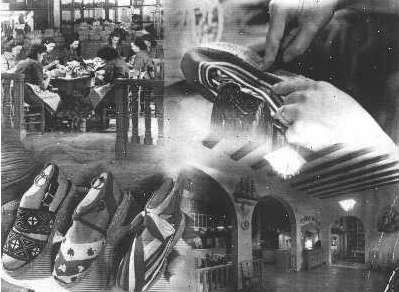 LA MANUAL
Sizes available from 36 to 41. We recommend that you choose your regular size. Please contact us on contact@detoujours.com for any further advice.
These traditional espadrilles come from the southern part of Catalonia and Aragon where they are still commonly used. This model is named "Taverner" and "Carreter" as it used to be very popular amongst tavern owners and cartwrights. In Aragon they are also called "miñoneras", meaning kids, as they were often worn by groups of young dancers.They come from the workshops of La Manual, the family company based in Barcelona, who have made these shoes by hand for many generations. First worn by workers and farmers, they are today an important part of the local folklore, preciously preserved in the lifestyle and philosophy that are so specific to this independent and creative region.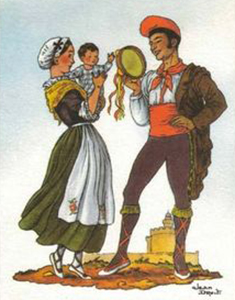 With their rubber sole made from recycled bicycle tires, sewn to a second sole of braided jute, these espadrilles are particularly solid and all-terrain. Non-slip and supple, they work in multiple settings, from slippery boat decks and rugged Mediterranean limestone rocks to big city sidewalks, marble floors and precious carpets.
We propose these espadrilles in their original colors, black and white, in celebration of the Catalan identity and expertise. In a perfect combination of aesthetics and functionality, the poetic black laces, attached to the heel and the tip of the toe, embellish the white canvas support and are used to tighten and loosen the shoe.
This espadrille is particularly popular amongst the Japanese clientele, renowned authenticity enthusiasts, and its raw and minimalist style even gives it a Japanese feel.
And yet, the espadrilles are deeply anchored in the Mediterranean culture, where they have been present for over a thousand years, and offer an antique style to your feet all while being particularly suitable for outdoor life. As heliotropism brought the whole world to the beach from the early 20th century, with the most privileged leading the way, the espadrilles made a comeback. These simple jute sandals suddenly reappeared, on the feet of summer tourists from far-away lands, thus spreading the fashion of the espadrille, originally a symbol of freedom and the avant-garde, minimalist way of living, close to nature, where the body regains its rightful place.
In the 30's, the vigatane was adopted by elegant men and women on holiday on the French Riviera, from the Villa Noailles in Hyères all the way to Biarritz with Gabrielle Chanel, which corresponded to a revived affection for ancient aesthetics, in architecture as well as fashion.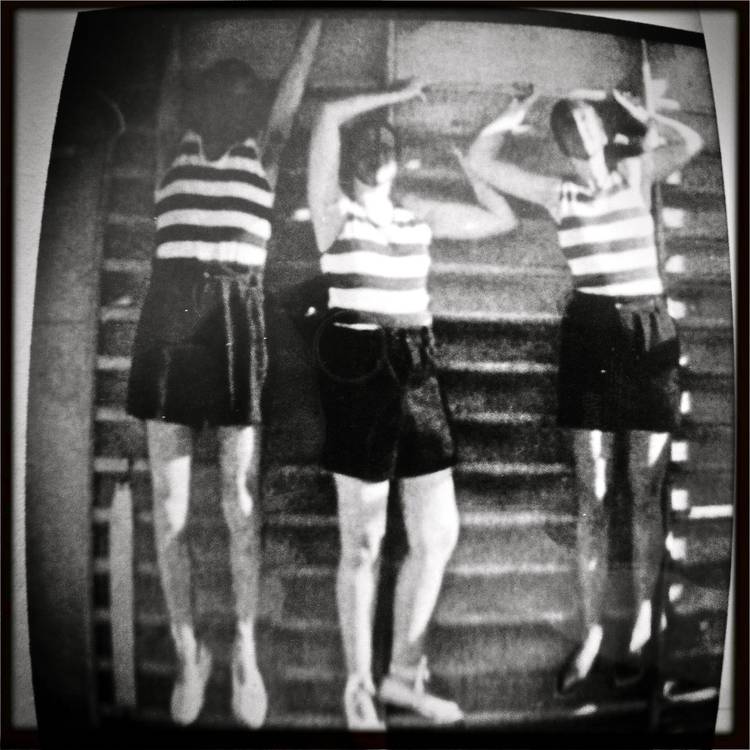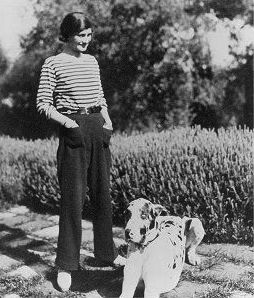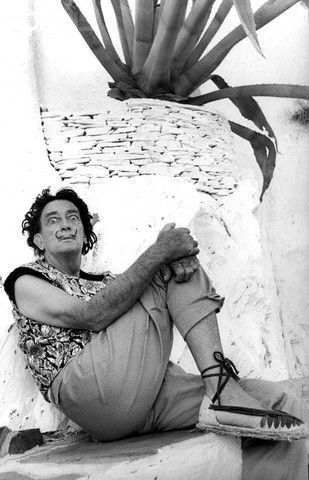 During the 1950's, the espadrilles continued to be in vogue, frequently worn by artists and icons like Dalí, Picasso, Ava Gardner, Grace Kelly and Marilyn Monroe.
At some point in the 70's, the espadrille finally entered the history of fashion on the front pages of the most prestigious magazines, this Catalan tradition featured with clothes of cutting-edge designers.
Their unique comfort, the free and caring home which the espadrilles offer to the feet, the symbol that they are and the meaning that they carry for their birth place, their traditional design and manufacturing make up an object of timeless style and cultural heritage.