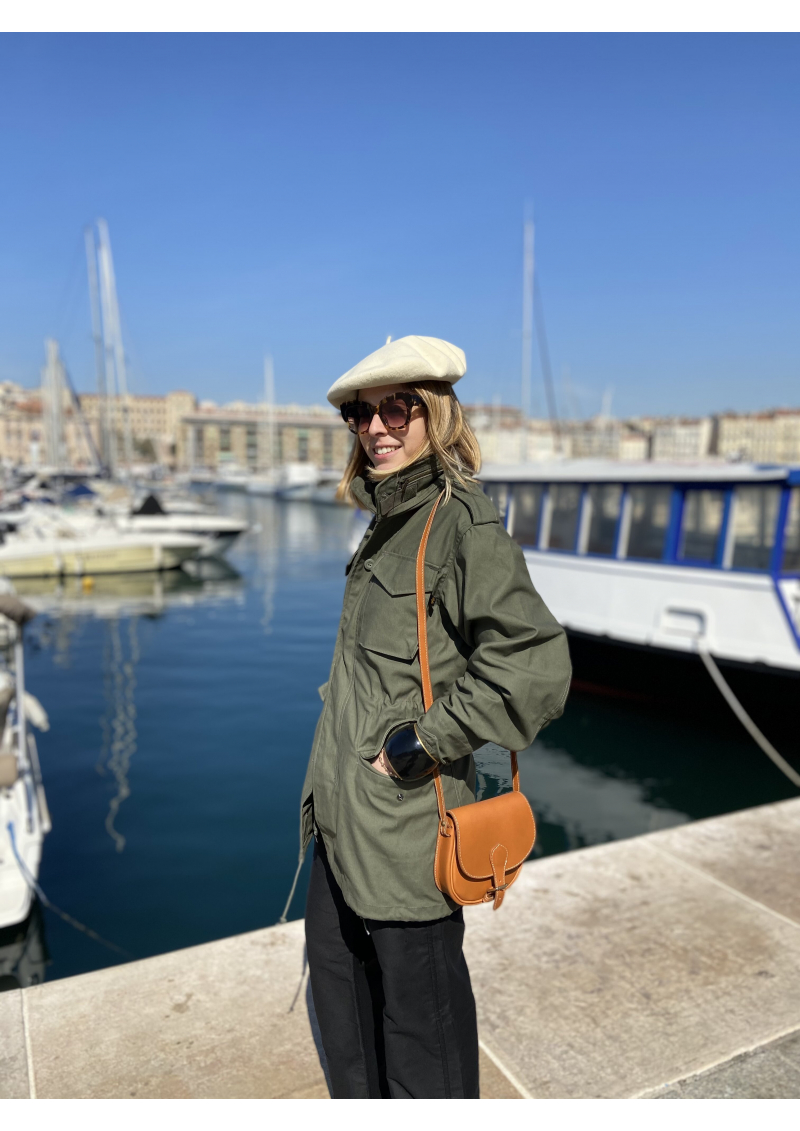  
 
The M-65 Jacket
M-65 jacket was worn by every young Americans during the Vietnam war. It is made to stop cold and damp, as to walk into hostile environment. Then this jacket was adopted by every young people, as a symbol of counter-culture. It lasted because it is handy, useful, sturdy and very well fitted. 
Size : from S to XXXL 
Advice : Unisex. In our pictures, our model is 1.70cm tall and he wears a size Medium 
Colour : Olive green 
M-65 military jacket with plenty of pockets is the most legendary jacket of the counter-culture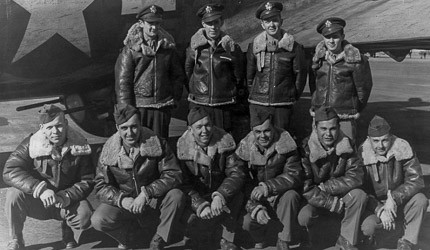 Alpha Industries
ALPHA INDUSTRIES are one of the most legendary equipment suppliers to the US Army. They specialize in the manufacture of army jackets and bomber jackets destined to the US Air Force and the Navy. Alpha Industries are direct descendants of three companies: Superior Tags Corporation, Rolen Sportswear and Dobbs Industry which joined together in the '40s to honour a contract with the US Ministry of Defense.
Alpha have continued ever since manufacturing flight jackets, in collaboration with the most prestigious among them, and are without question THE reference in flight jackets. In opening up to the wider public, the manufacturer has always preserved the historical links with the US Air Force, as in the original military codes: B-15, M-A1, M65, B3...
Thanks to Alpha, the flight jacket in its many forms has become the recurrent element of the male wardrobe. It embodies both the history of aviation and that of pop culture.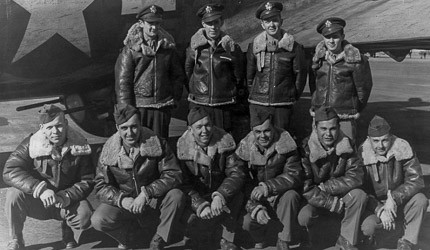 ALPHA INDUSTRIES
Waterproof, water-repellent to block the wind, snow and cold.
Removable lining, adaptable to outdoor temperatures. 
Removable hood, with synthetic fur lining. 
Collar with Velcro strip fastening to keep away the draughts.
Full frontal zip with press-studs and drawstring.
Large pockets.
"Fishtail": extra-long back piece to add protection against cold weather. 
Elasticated cuffs.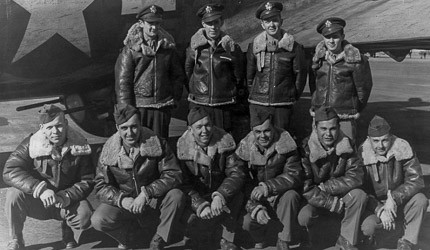 ALPHA INDUSTRIES
100% nylon.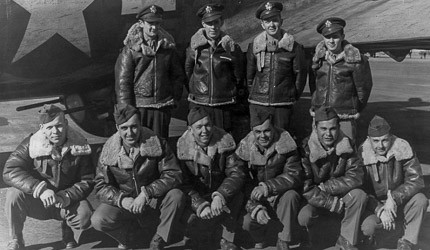 ALPHA INDUSTRIES
| | | |
| --- | --- | --- |
| Size | Chest (cm) | Hips (cm) |
| XXS | 86-91 | 83-87 |
| XS | 91-95 | 87-91 |
| S | 95-99 | 91-95 |
| M | 99-103 | 103-107 |
| L | 103-107 | 107-112 |
| XL | 107-112 | 117-122 |
| XXL | 112-117 | 122-127 |
| XXXL | 117-122 | 127-132 |
The M65 is named after its birth date, in 1965 : M-1965 field jacket. This jacket was created and thought for battlefield, but also became a flagship for the whole « peace and love » generation. Twisting the M-1965 jacket, this generation made it be a social phenomenon before it became a fashion trend. 
Its qualities and its design are exceptional because, before anything else, it was made to be effective. Its satiny water-repellent cotton is a wind-breaker, and it explains his straight design which covers pretty well the lower back. 
Its legend, out of the battlefield, is coming from its many pockets. This whole young generation is going to roam and go all over the world, through maiden trips. They are avid for foreign adventures and discoveries, as a reaction to the Vietnamese trap. This conflict questioned the whole system to these committed American young people, and to all the young people, all over the world, who listened to the same music and who were involved in this starting new global and generational culture.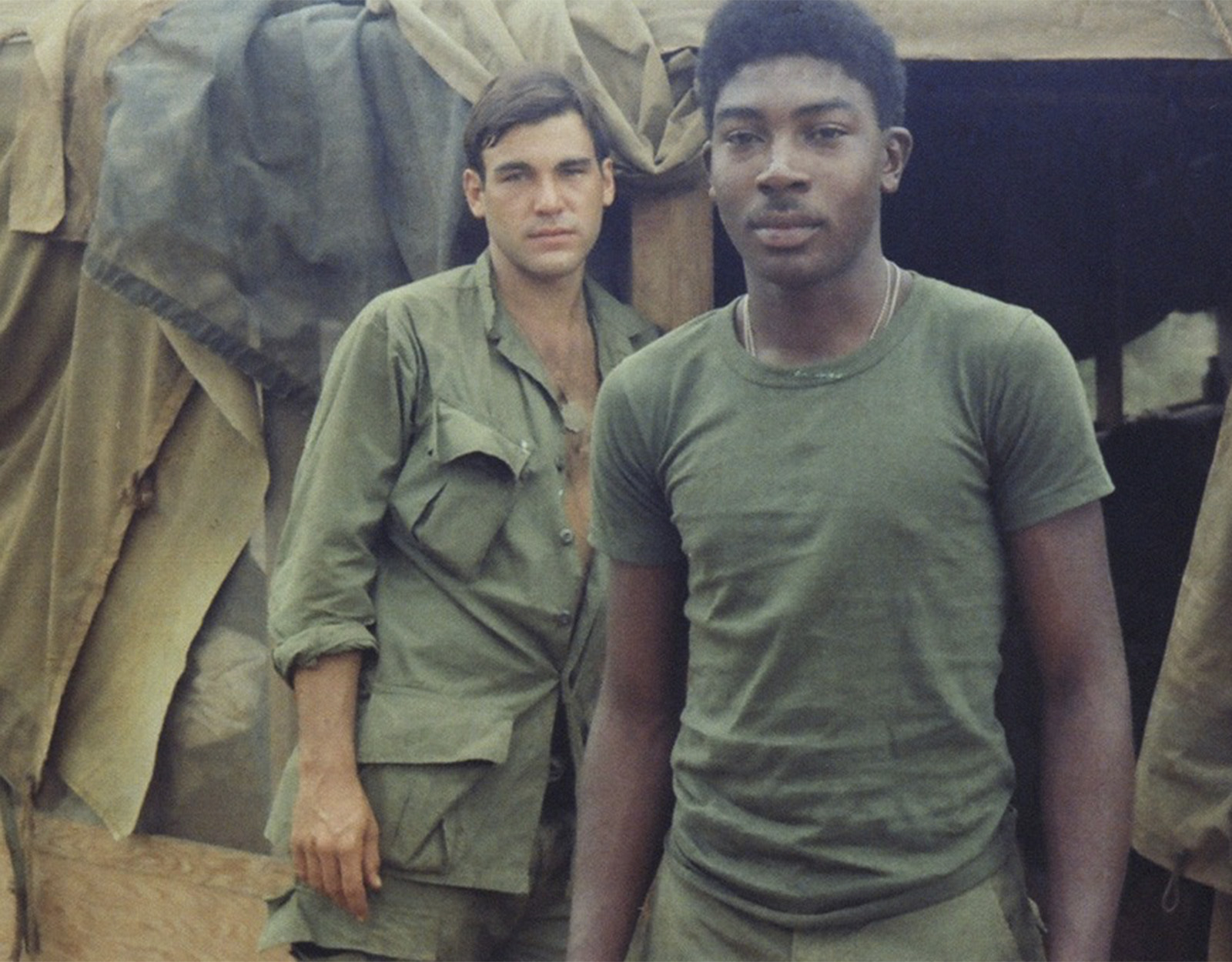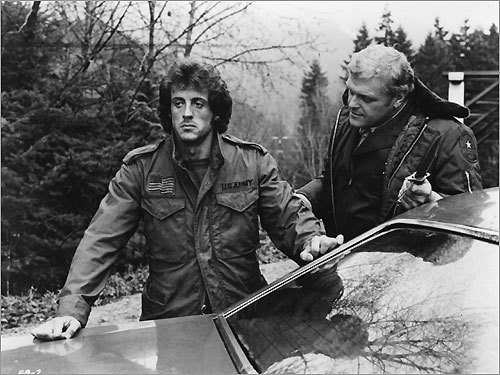 This jacket was, at first, the perfect answer to all technical requirements. It embodied, at that time, an ultimate sophistication, thanks to all the latest reflexions on confort and effectiveness. Its shape is the perfect outcome of what should be the ideal military clothing. Paradoxically, its military qualities are going to be huge key factors success for the civil society, on top of its symbolical reversal. 
Its hood can be rolled and put away in a zipped pocket, at the back of the collar, it also has a velcro strap which allows to shut the jacket hermetically. The collar does up with a tab and buttonholes attached to the shoulders. 
Its sleeves with velcro straps around the wrists allow the soldiers to evolve in the deep tropical rainforest without gripping everywhere, the sleeve part folds up thanks to a velcro. It protects hands from the cold and damp weather. It ended up very useful for the high plateau among the Southern Vietnamese mountains, after the monsoon rains. This jacket had been in the U.S military kit for a longtime, until 2009, and could be seen in all conflicts all around the world.  
deTOUJOURs is now introducing to you the exact original design with all its useful details, made for soldiers by Alpha industrie, and still made by them the same old way. 
Since the late sixties, counterculture has taken the M65 over and has demystified it, made it become an alternative and peaceful object, we might find second-hand at the flea-market for a very good price.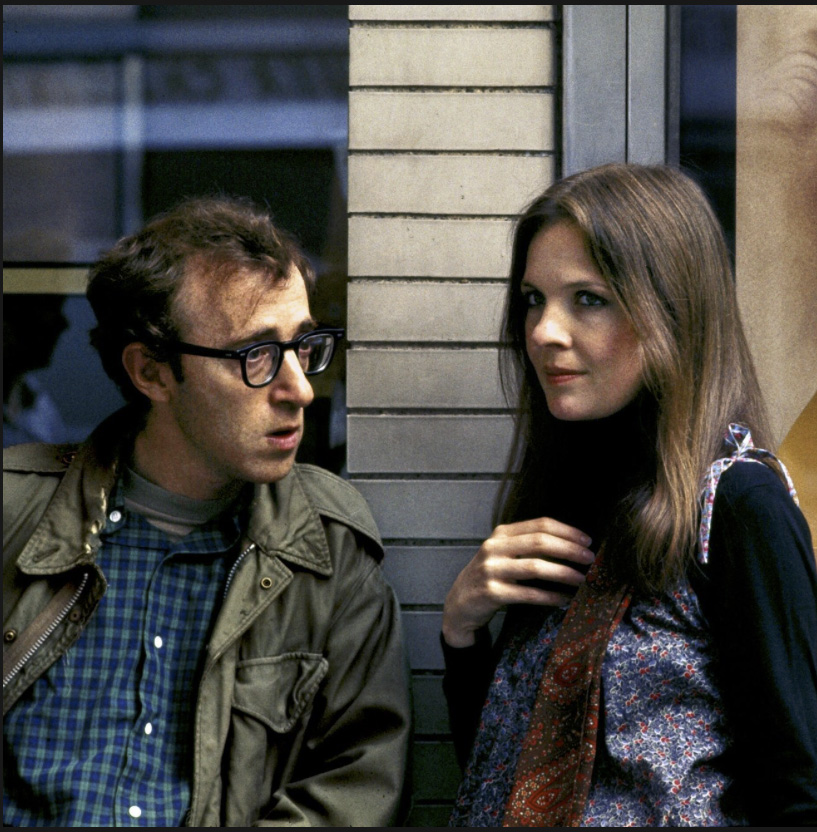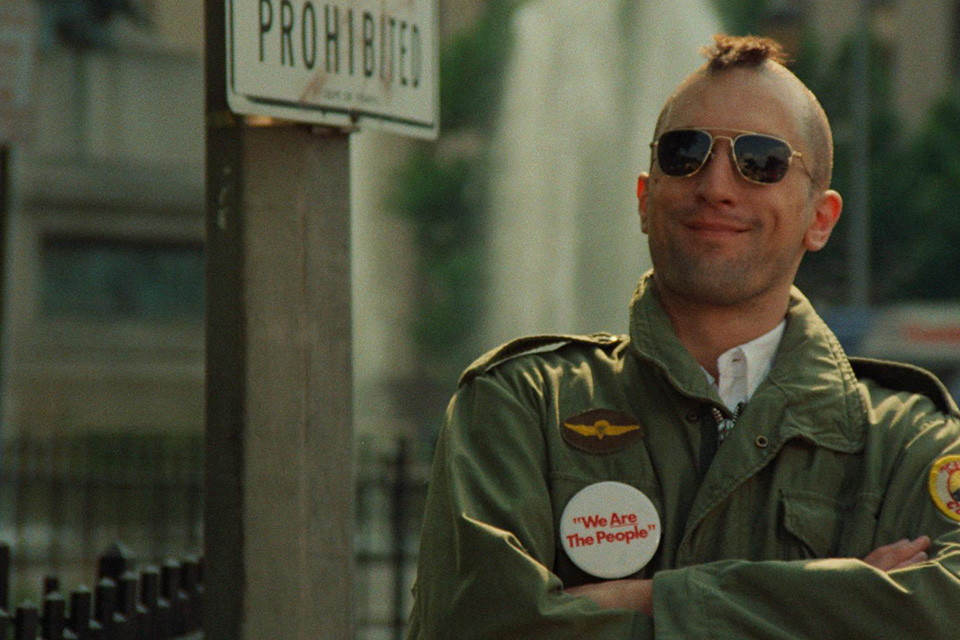 It's everywhere, from war veteran events, worn by John Kerry, to events for peace, worn by John Lennon or Jane Fonda. On screen, this transition is also subtlety seen. From Rambo to Terminator, or even Robert De Niro in Taxi Driver, or Woody Allen in Annie Hall, they all sport this casual, effortless, and yet so sophisticated look. The M-65 becomes the New Hollywood, the symbol of the American post-modern hero. 
During the eighties and nineties, the M-65 is such a huge inspiration for the streetwear wardrobe (Carhartt or Supreme, for instance) that we drift apart from its original military purpose. It almost becomes a classic piece in the man's wardrobe. As opposed to streetstyles, some fashion designers, as Saint Laurent or Marc Jacobs, among others, converge toward this piece highly referenced, based on this cool manliness image : they update the M65, which becomes an endless inspiration and source. 
The M65 jacket is, inevitably, a major piece of the modern elegance, deTOUJOURS is offering here a design according to the orignal pattern, in its original green color, thought and made by the U.S Defense Department.