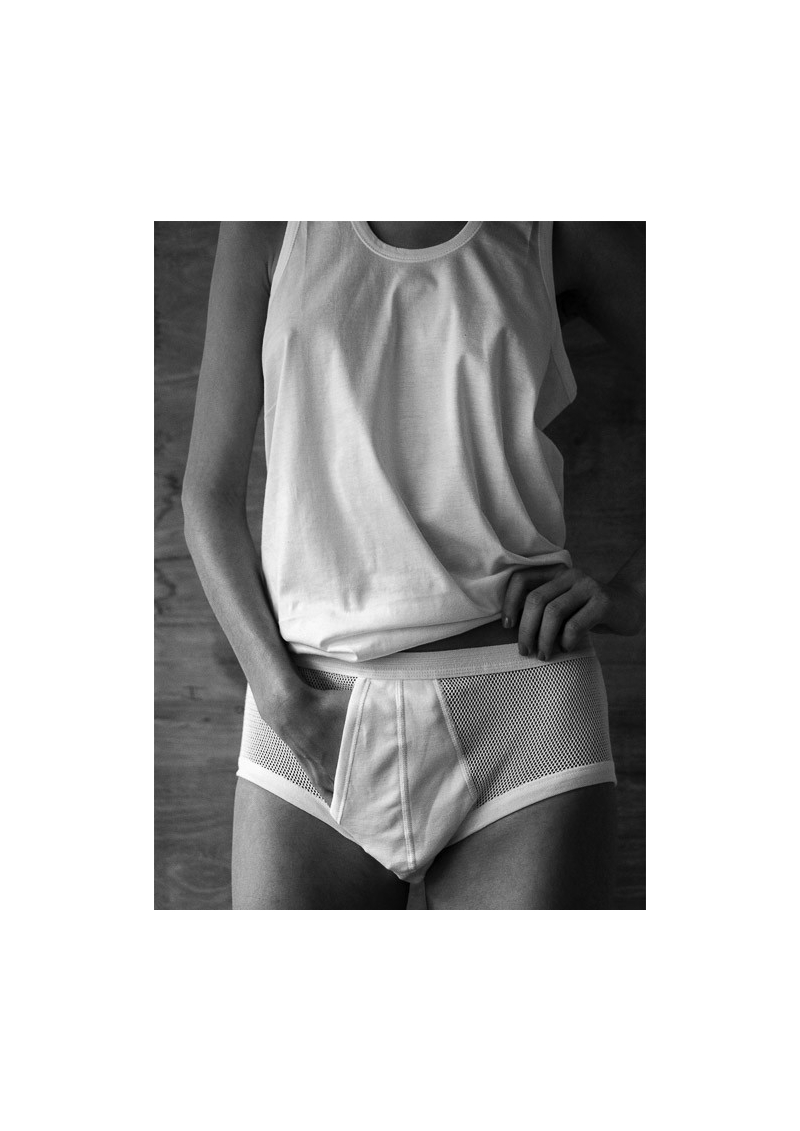  
 
Genuine Fishnet Cotton Slip
The totally rock fishnet Y front. High waist, with opening.
Size advice: we recommend you choose your normal size.

Size equivalence: size 3 = M, size 4 = L, size 5 = XL, size 6 = XXL.

Materials: 100% cotton, fishnet mesh.
Genuine Fishnet Cotton Slip.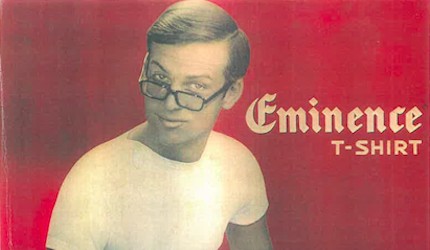 Eminence
In 1944 the artisanal hosiery workshop, EMINENCE, was created in Nimes and continues to manufacture the same socks and underwear our grandfathers wore, using the highest quality cotton.  The expertise in fine knits, the simplicity of cut, and an unparalleled comfort has made EMINENCE the number one choice of socks and underwear in France. 
 Throughout the years the brand has become known for its originality, audacity and  innovations as well as its products and collaborations with photographers and models of renown.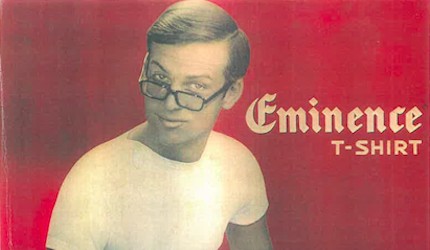 EMINENCE
Beautiful finish and noble materials, 100% cotton for natural elegance. Hypoallergenic.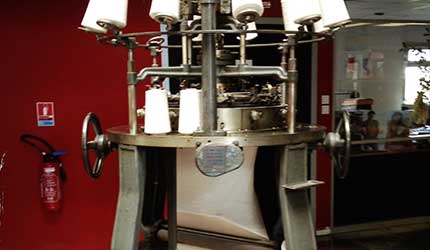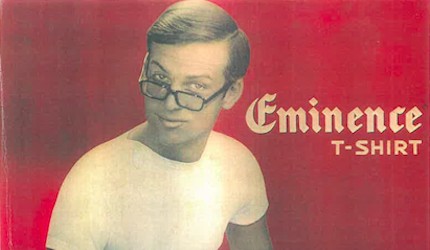 EMINENCE
100% cotton. Machine washable.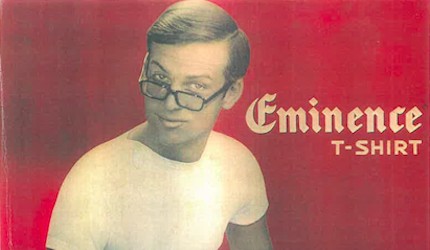 EMINENCE
Size equivalence: size 3 = M, size 4 = L, size 5 = XL, size 6 = XXL.
Kangaroo slips have long been hijacked by women, from the "rock" look of the '70s, the "sexy" look of top models in the '80s, Calvin Klein's "sassy" look in the 90s, until today with the "outrageous" American Apparel look, all exude a subtle yet irresistible sensuality. Goodbye pyjamas, hello titillating bed wear.
We recommend you go for the genuine Eminence Y fronts, the original model worn by men at the start of the last century and the first of many incarnations.