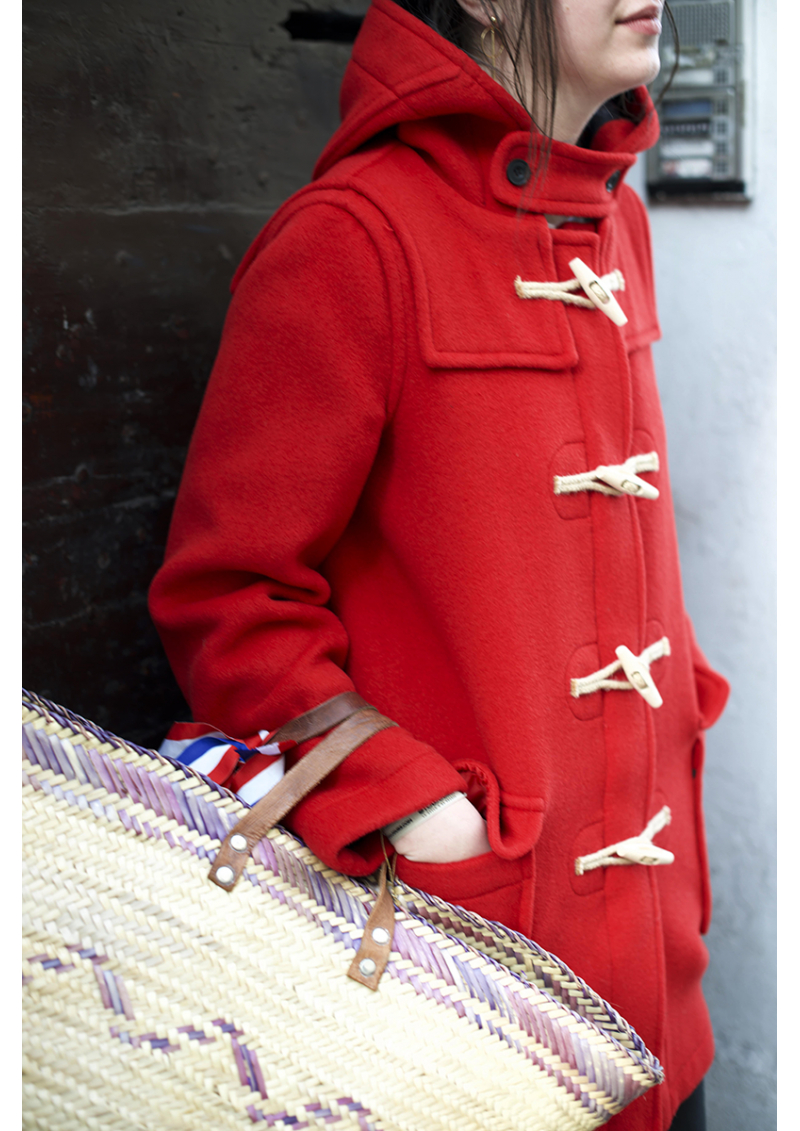  
 
The English Duffle Coat with Wooden Toggles, Zipped
Robust, timeless and originally designed for the British Royal Navy, this is the first duffle coat, still manufactured by the illustrious Montgomery Company in England.
Two patch pockets with 4 closures in rope with real wood toggles and a concealed zip. 
Style: mid-length, women's sizes.

Materials: 70% wool and 30% polyester. The wool is entirely recycled to preserve precious resources, whilst the mixed fibres create a smooth finish and prevent pilling.

Colours: Navy Blue, Red (Rouge), Camel beige.
UK Sizes: from 4 to 20. See size guide below for exact measurements or contact us if you need help choosing your size.
Original English Duffle-coat for Women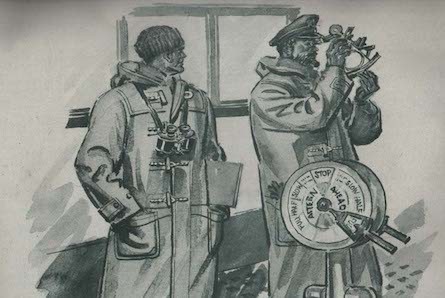 Montgomery
the world oldest duffle coat company
 Montgomery are known for supplying garments to the British Admiralty since the 1890s. they are an illustrious member of the British textile industry and holds the patents for the original sailor coats and duffle coats. These have since become classics in outerwear.
This unique British know-how is part of the history of Britain as an Island nation, moved by a desire to conquer the seas and explore the world. Over the centuries, the garments have evolved into a perfect combination of comfort, attention to detail and durability.
Based in Northampton, the "Ideal Clothing Company" was among the first to manufacture the famous duffle-coats for the British Royal Navy. This company changed its name in 1987 to Montgomery in homage to Field Marshal Montgomery who wore the duffle coat and ordered it for the troops during WW2.
As in 1890, Montgomery still make duffle coats and sailor coats entirely in England and remain THE reference in nautical outerwear.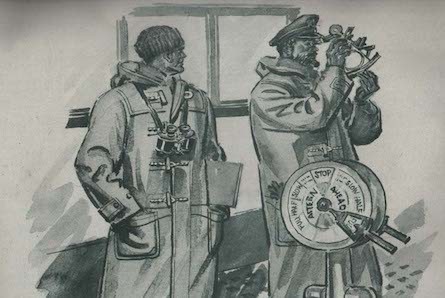 MONTGOMERY
Mid length classic wool mix duffle coat in red.
Hand made in England- really- not all `British`duffles are made here anymore.
Made from the best Italian cloth from Tuscany.
70% wool and 30% mixed fibres - the wool is completely recycled to preserve precious resources, whilst the mixed fibres creates a smooth finish and prevents pilling.
Luxury softness is achieved by steaming the fabric with soft Apennine mountain water from the River Bisenzio
Fantastic depth of colour.
Resistant to pilling.
Classic double-sided fabric woven together, not stuck or glued like inferior copies.
Based on our classic Montgomery design with traditional fixed saddle shoulder.
Two piece pancake shaped hood is closed with slide adjusters.
Detachable throat tab is held back with colour matched buttons.
The closures are leather with real buffalo horn toggles, with concealed zip for even greater warmth.
All seams are bound in tonal edging fabric.
Twin patch pockets, interior wallet pocket.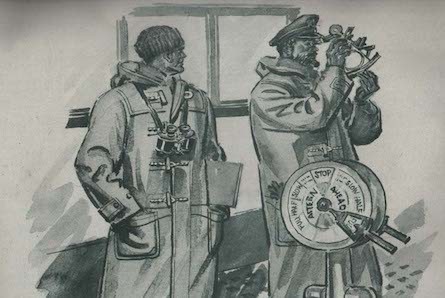 MONTGOMERY
70% wool and 30% mixed fibres - the wool is completely recycled to preserve precious resources, whilst the mixed fibres create a smooth finish and prevent pilling.
Dry clean only.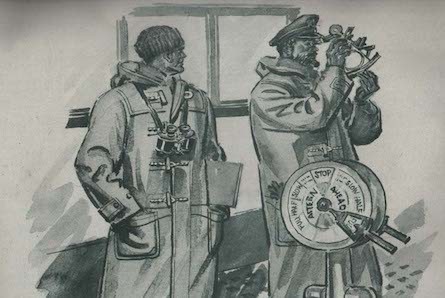 MONTGOMERY
Womens duffle-coat measurements 
| | | | | | | | |
| --- | --- | --- | --- | --- | --- | --- | --- |
| Size | XS | S | M | L | XL | XXL | |
| Chest | 104cms/41" | 109cms/43" | 114cms/44,9" | 119cms/46,9" | 124cms/48,8" | 129cms/50,8" | |
| Shoulder width | 41,5cms/16,4" | 43cms/17" | 44cms/17,3" | 45,5cms/17,9" | 46,5cms/18,3" | 47,5cms/18,7" | |
| Sleeve length | 62,5cms/24,6" | 63,5cms/25" | 64,5cms/25,4" | 65,5cms/25,8" | 66,5cms/26,2" | 67,5cms/26,6" | |
| Bust length | 93cms/36,6" | 94cms/37" | 95,5cms/37,6" | 97cms/38,2" | 98cms/38,6" | 99cms/39" | |
Mens duffle-coat measurements
| | | | | | | |
| --- | --- | --- | --- | --- | --- | --- |
| Size | XS | S | M | L | XL | XXL |
| Chest | 112cms/44" | 117cms/46" | 122cms/48" | 127ms/50" | 132cms/52" | 137cms/54" |
| Shoulder width | 49cms/18,9" | 50cms/19,5" | 51cms/19,9" | 52cms/20,3" | 53cms/20,7" | 54cms/21,1" |
| Sleeve length | 64cms/26" | 65cms/26,5" | 66cms/27" | 67cms/27,5" | 68cms/28" | 69cms/28,5" |
| Bust length | 103cms/40,5" | 104cms/41" | 105cms/41,4" | 106cms/41,8" | 107cms/42,2 | 108cms/42,5" |
The duffle coat is robust and timeless and although it's over 100 years old, it is still and will always be in style. Going back to the source of this durable design means looking into its military history:
Originally, the duffle coat was designed for the Admirals of the British Royal Navy and later on for the entire Navy, to be worn on the decks of Her Majesty's ships. At the end of the 19th century, the British Navy searched for the best protective garment against the cold when sailing around Antarctica and adopted the ancestor of the duffle-coat, and continued improving it, even using whale teeth for toggles.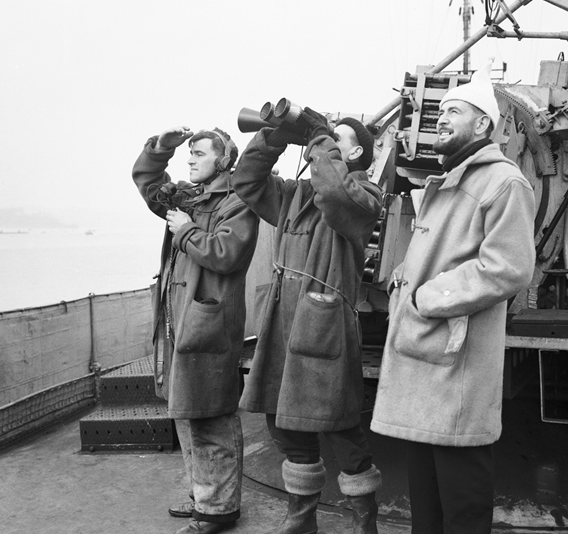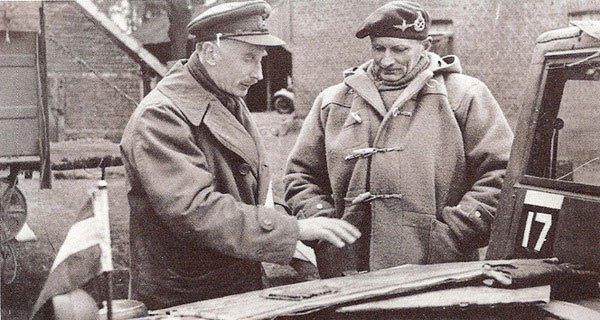 The "Duffel" is a rough thick woolen cloth which gave its name to the duffle-coat. It was Marshall Montgomery (Monty) who first came upon this cloth which was originally produced in a small town called Duffel, near Antwerp in Belgium. Attracted by its waterproof and wind proof qualities, he brought it back to England where it was used to make the coats (called "Monty Coats") for the whole Navy.
Everything in this coat is designed to withstand the worst weather conditions, as well as the hardest physical challenges; The (semi) double breasted design with asymmetrical closure allows sailors to climb up the rigging and the toggles allow easy opening without removing the thick gloves worn on deck. With shoulder lining and twin patch pockets, a hood and warm tartan lining covering the inside seams, the duffle coat is sturdy and ready to face the cold. It is the first military garment in the world to be worn with the same design, from the humble sailor to the top rank Admiral.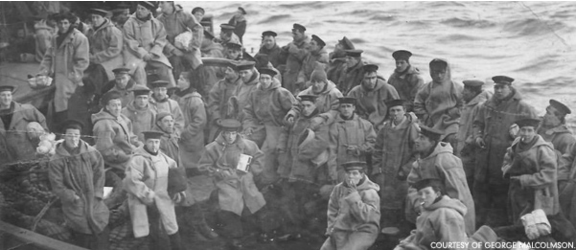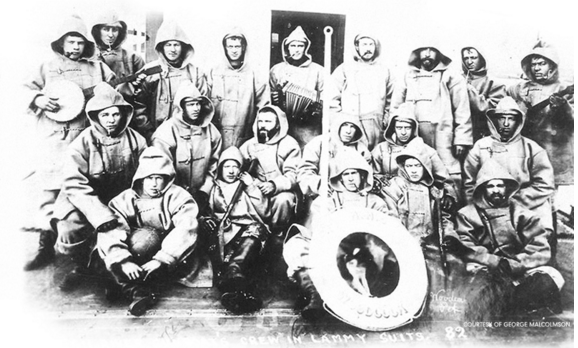 Its success within the Royal Navy spread to army officers and other military corps: the "Royal Flying Corps", the "Raiders" (first behind enemy lines in WW2), the "Long Range Desert Corps" (which would later become the SAS) who would use it across the deserts of North Africa.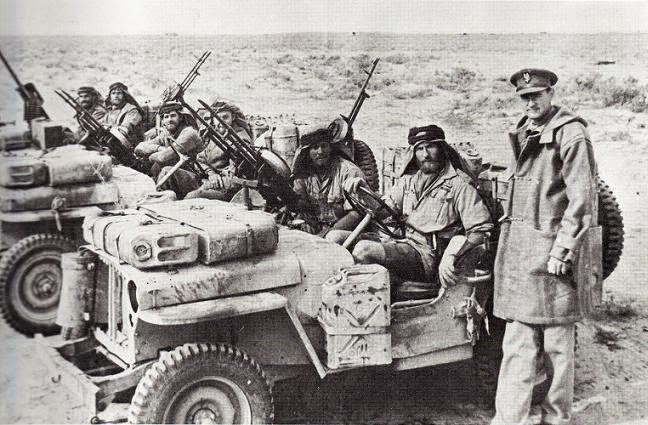 Montgomery is the last heir of the authentic duffle coat, respecting the original patterns and using the identical fabric of its beginnings, though in a lighter version because the original coat was twice as heavy.  
Gloverall, another duffle coat manufacturer started making them after the war in the mid-50s as the originals made by Montgomery found their way into army surplus depots throughout England. Thus, the supply of duffle coats suddenly grew and their cheap price made them widely popular amongst the young generation who launched the new military trend. The duffle coat would then be reinterpreted by companies who had no affiliation to the Royal Navy but purely for the love of this model. Huge success.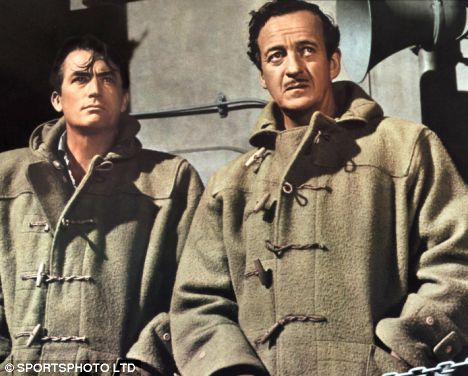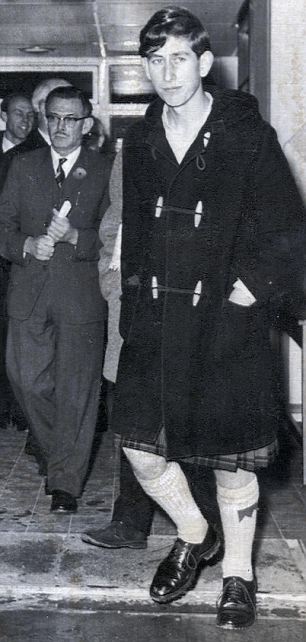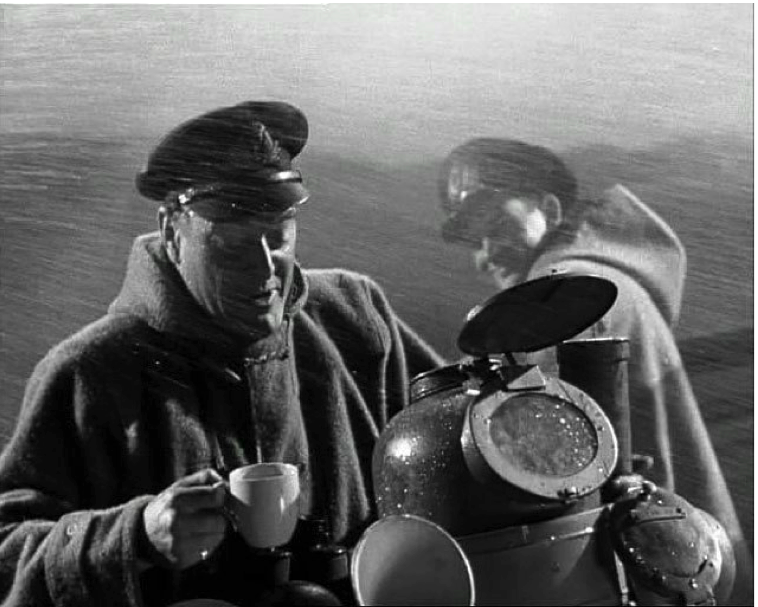 It appeared in war movies and it was worn by children and their mothers as well as anti-establishment youth in the 50's and 60's. Wanting to make a statement against war, they seized the duffle coat and transformed it into a symbol of "Peace and Love" worn with desert boots on shiny scooters, at rock concerts and festival venues, or in new-wave films - and even in a bright red version for girls. From this time, the duffle coat has retained an image of "intello-chic", very Paris "Rive Gauche".
From Cocteau and Laurent Terzieff in "Les Tricheurs" to Gaston Lagaffe, a Belgian comic strip hero, the duffle coat has its aficionados everywhere.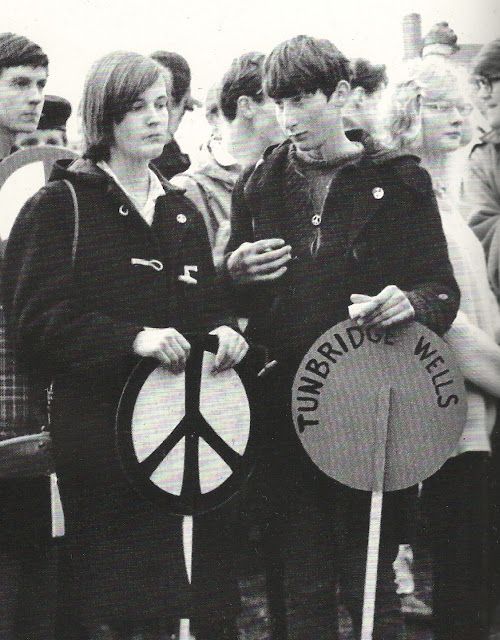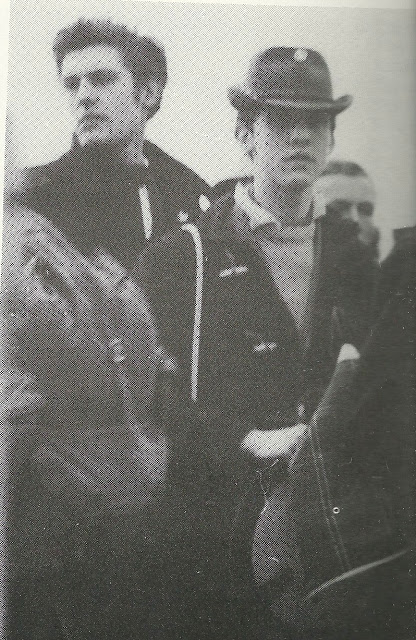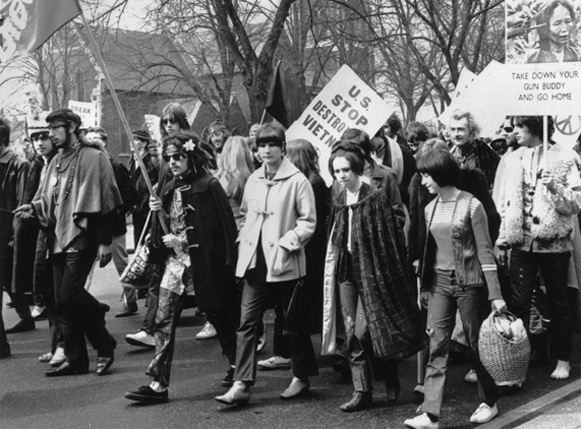 .
Ever since, designers have been inspired by it, sadly often by neglecting the original features which are its strength. It becomes more fitted although originally, it was supposed to be worn over a uniform and the pockets are smaller, although they were designed to be able to store a sailor's cap… Until there is nothing left of the original apart from the distinctive toggles.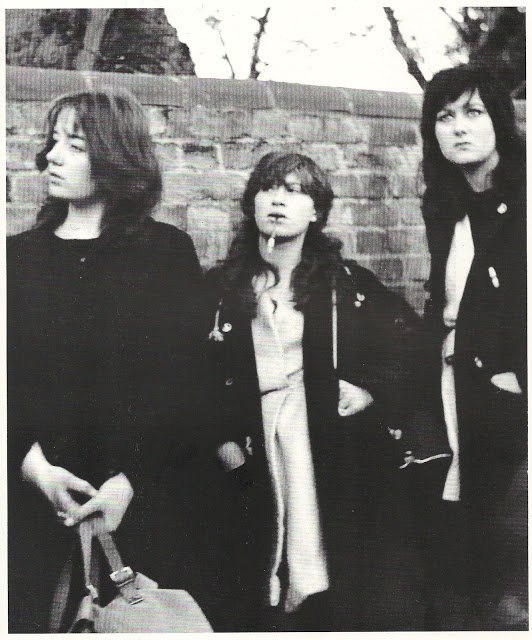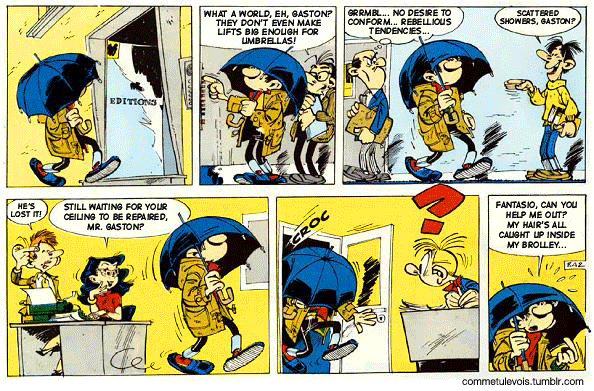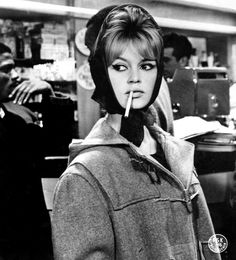 At deTOUJOURS, you will find all the wonderful original features that made it such a timeless piece from the source of style, from Montgomery, the duffle coat's legitimate manufacturer.