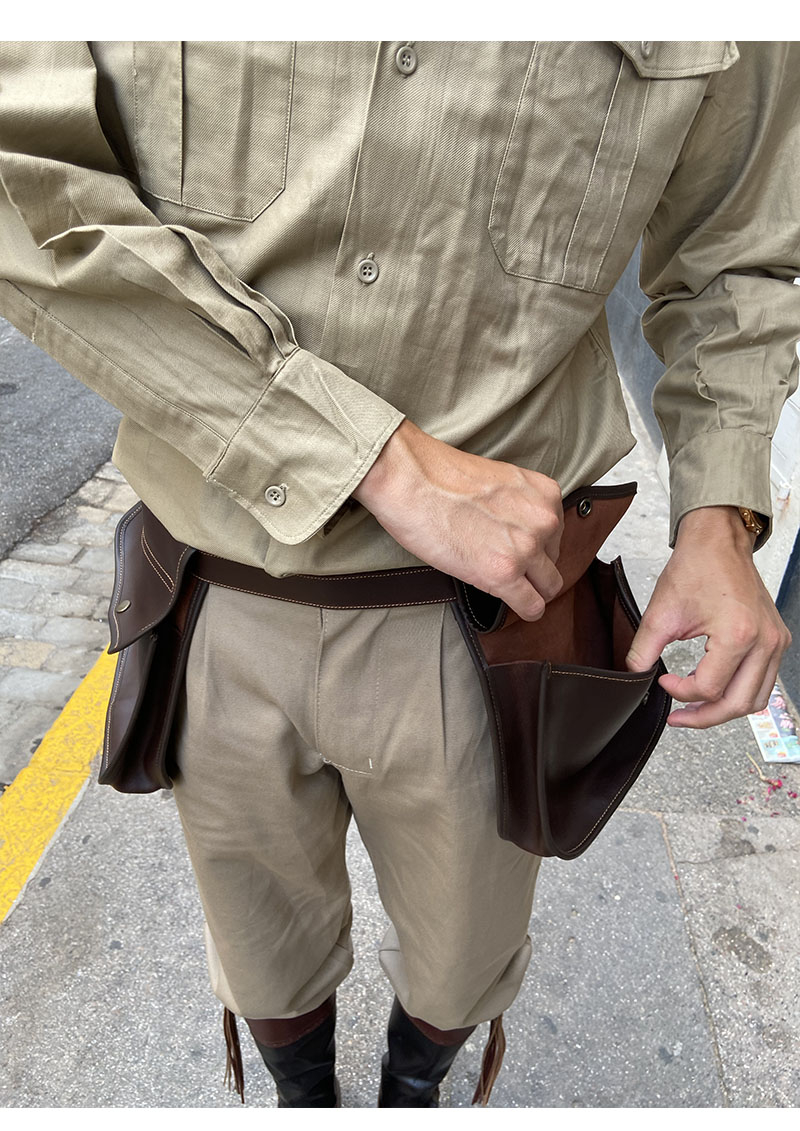  
 
Double leather fanny pack
Genuine double leather bag, made in Andalusia . 
Dark brown leather. 
Belt : 120cm 
Pockets : 26cm x 22cm x 7cm (height, width, depth)
Pockets have a fold over flap closed with a button.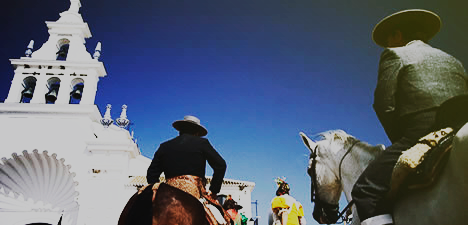 Artisanat andalou
This Spanish workshop is historic, the inheritor of the know-how of a region with an exceptional legacy, the one of horsemen and bullfighters. A specialist in Andalusian craftsmanship, our manufacturer celebrates the regional tradition, from Cordoba to Seville, using the highest quality materials. 
Very early on, riding a horse raised the question of the bag. Strapped across the body or on a belt, riders carry their belongings in pockets, while galloping if necessary, with their hands free. Today, it is still a source of inspiration in leather goods, it can be found in Andalusia, the birthplace of equestrian art since the medieval Arab-Andalusian period, carried on by leather specialists to supply riders with equipment, who reproduce exactly the same forms of equestrian leather goods with proven usefulness and solidity for the professionals.
Our double bag comes from a workshop located at the roots of Andalusian leatherwork, in a tiny village in the middle of the Spanish fields. The excellence and know-how of our master leatherworkers is legendary, a heritage of ancestral skills, handed down from the Arab conquests, for leatherwork that is either rough or delicately worked according to the purpose or the ceremonial. This exceptional manufacturer traditionally equips horsemen, and today we bring you an archetypal piece of leather that is bold, rough, practical, and has its place out of the equestrian wardrobe.
This ancestor of the "fanny pack", with its double pockets, is a major source of inspiration for fashion designers. It is a sure value of styling, freeing the woman from the burden of the eternal handbag, and the man from the pockets full to burst which deforms the clothing : finally hands free ! It can also be worn as a shoulder bag, for a more urban look where the fanny pack can be worn in all sorts of ways depending on the tribe.