 
 
Work Jacket in Coated Cotton
The genuine work jacket from Adolphe Lafont. Original model from 1896.
Colours: Blue or Black
Gender: Unisex
Materials: Moleskin 100% cotton treated Sanfor@410g.
Sizes: 36 to 60.
Size advice: Select your normal size.
Please refer to the guide size down below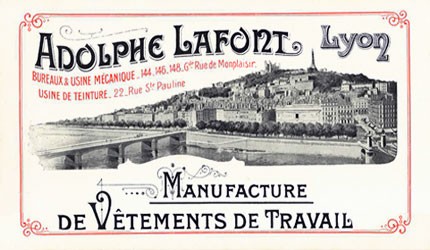 Lafont
Since 1844 LAFONT has been an integral part of French workwear, providing clothing for métiers as varied as carpentery, stonemasonry and car mechanics.  The brand specializes in the provision of safe and durable, yet comfortable and stylish workwear, to companies and craftsmen across a wide range of industries.
Dedicated quality control teams carry out numerous controls at every key stage of the manufacturing process, from the design stage (pattern making) to tailoring of the finished product.
Lafont retains the undisputed paternity of the authentic working blue.
Hijacked early on by aristocrats who wore LAFONT's overalls while pruning their rosebushes, or hip New York freaks from the 70s, or Sophie Marceau in "La Boum", or Coluche onstage, Lafont is the happy owner of timeless cuts patterns. "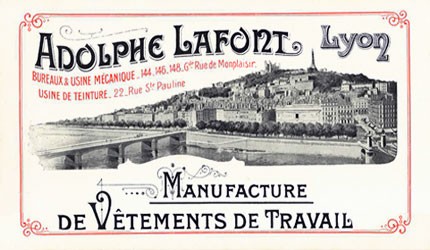 LAFONT
Spread collar - Visible button closing - Flat-felled seams on sleeves - Cuffs with button closing - 1 interfaced breast pocket - 1 inside pocket - 2 lower pockets - Double stitched seams throughout.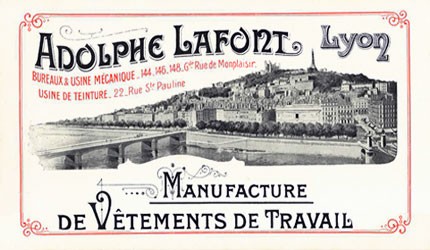 LAFONT
Like denim, moleskin is well-known for being tough and hard-wearing, getting better with age. It is also warm, perfectly adapted to winter weather and breathable in summer weather. Moleskin is the material of choice for workwear in France.
The name Moleskin comes from the English "mole skin" because of its softness.
The material is very tightly woven and covered in tiny "hairs" which protected the workers from molten metal splashes in foundries.
Moleskin was widely used for making their work trousers and also their aprons. This material is part of the fustian range of textiles, thick twilled cotton cloth with a downy texture which once shorn suggests mole skin.
In France, workwear manufacturing expanded at the end of 17th century in response to the rapid development of industry. Work clothes were then made of cotton threads woven in different ways to produce corduroy, satin and moleskin. Adolphe Lafont decided to create clothing adapted to each profession.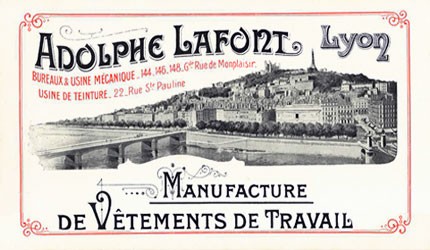 LAFONT SIZE GUIDE
TROUSERS, OVERALLS, JACKETS
 Size 
Point Lafont  
universal size
Chest
waist circumference (cm)

 hips circumference (cm)

36
0 
XS

81-84

69-72

 

85-88

38
0
XS
85-88
73-76
89-92
40
1
S
89-92
77-80
93-96
42
1
S
93-96
81-84
97-100
44
2
M
97-100
85-88
101-104
46
2
M
101-104
89-92
105-108
48
3
L
105-108
93-96
109-112
50
3
L
109-112
97-100
113-116
52
4
XL
113-116
101-104
117-120
54
4
XL
117-120
105-108
121-124
56
5
XXL
121-124
109-112
125-128
58
5
XXL
125-128
113-116
129-132
60
6
XXXL
129-132
117-120
133-136
62
6
XXXL
133-136
121-124
137-140


Mechanic jumpsuit
|  Size Lafont  | Corresponding Size  | Chest(cm) | Waist circumference  (cm) |
| --- | --- | --- | --- |
| 0  | 38-40 | 85-92 | 73-80 |
| 1 | 40-42 | 93-100 | 81-88 |
| 2 | 42-44 | 101-108 | 89-96 |
| 3 | 44_46 | 109-116 | 97-104 |
| 4 | 46-48 | 117-124 | 105-112 |
| 5 | 48-50 | 125-132 | 113-120 |
| 6 | 50-52 | 133-140 | 121-128 |
The industrial revolution led to the use of blue working coats. Intended for the worker, they were resistant and practical.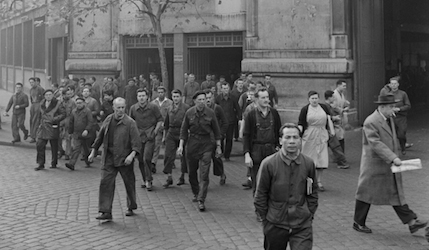 Its multiple pockets (three outside and one inside) ensured that the worker could keep useful and less useful tools nearby, while its shortened sleeves prevented it from getting caught in a sharp machine.  It owes its name to its colour, Prussian blue, obtained from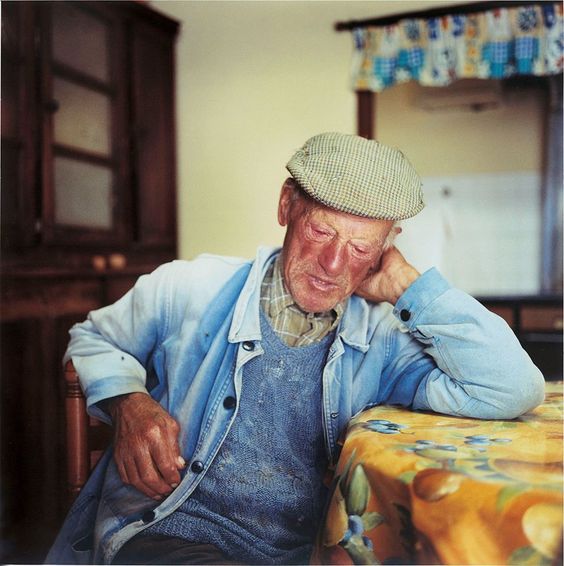 indigo, a low-cost, low-maintenance dye plant. The choice of moleskine, a thick, brushed fabric, guarantees the safety of the workers who wear it. This sturdy jacket protects against sharp tools as well as metal splashes.
The moleskine jacket quickly became a symbol. Cut from fabrics of varying colours depending on the work profession, it is a tool of differentiation and identification. Unlike the old work coats, which were sometimes decorated with embroidery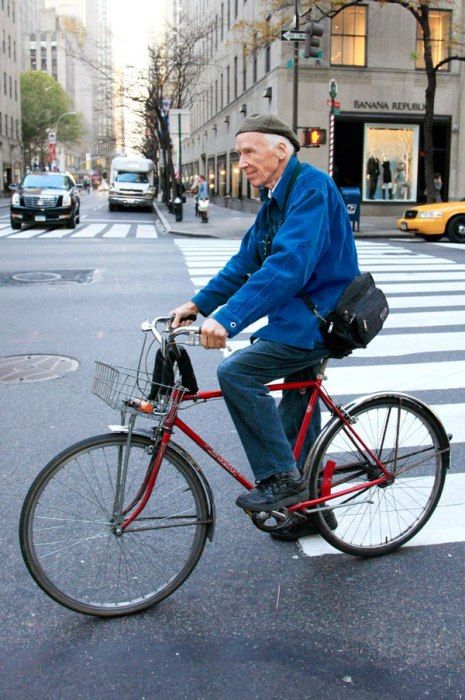 borrowed from regional costumes, it is not an indicator of geographical origins and does not differentiate the age or sex of people wearing it. The "blue" expresses a more social and professional, working-class and masculine identity. It is also a political image, the figure of a social class that extends beyond the individual, as shown by the visual vocabulary developed by the parties and trade unions during the inter-war period. With the expression "blue collar", it even became a metonymy: the collar designates the jacket, the jacket the worker, and the blue the metaphor of those who wear it, in opposition to the "white collar", the figure of the managers. Roland Barthes rightly mentions this: "Blue overalls are used to work, but they also display work".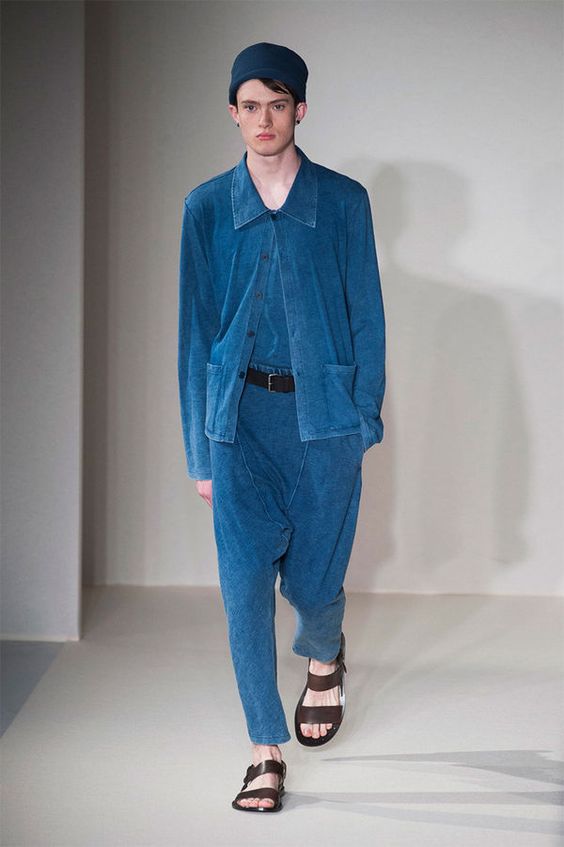 Over the years, blue jackets gradually lost their primary function and became a receptacle and symbol of protests. From the factory to rural work, blue jackets found their place in the city. After the First World War, it became a support for several artists and thinkers who reflected on the renewal of clothing. The industrial aesthetic, represented by artistic movements such as Bauhaus, influenced clothing culture from the 1920s. In May 1968, it was worn by student strikers as a claim to an inheritance, and was hijacked, taken up and quoted well beyond the student demonstrations. Work jacket in itself inspired fashion industry and soon there was an international craze for French workwear. In 1968, Yves Saint Laurent proposed a work suit. In 1999, it was Alexander McQueen's turn to draw on the working class wardrobe, this time for women. In the 2000s, Jean Paul Gaultier invited the overalls, while Hermès presented a jumpsuit. In 2015, Agnès B., Dries Van Noten and Kenzo were directly inspired by French workwear. Finally, in 2018, Maria Grazia Chiuri, for Dior, had her models walk in blue overalls. 
This enthusiasm is being spread internationally, particularly in Japan, where, not without connection with the developments in vintage and second-hand clothing, the question of signs of use is finding new recognition: often grated, with holes, with the colour faded in places and sometimes patched all over, the oldest blue work jackets, which show the signs of their function, are gaining a new form of popularity.